The Loop
Stitch Golf: Is that headcover an old catcher's mitt?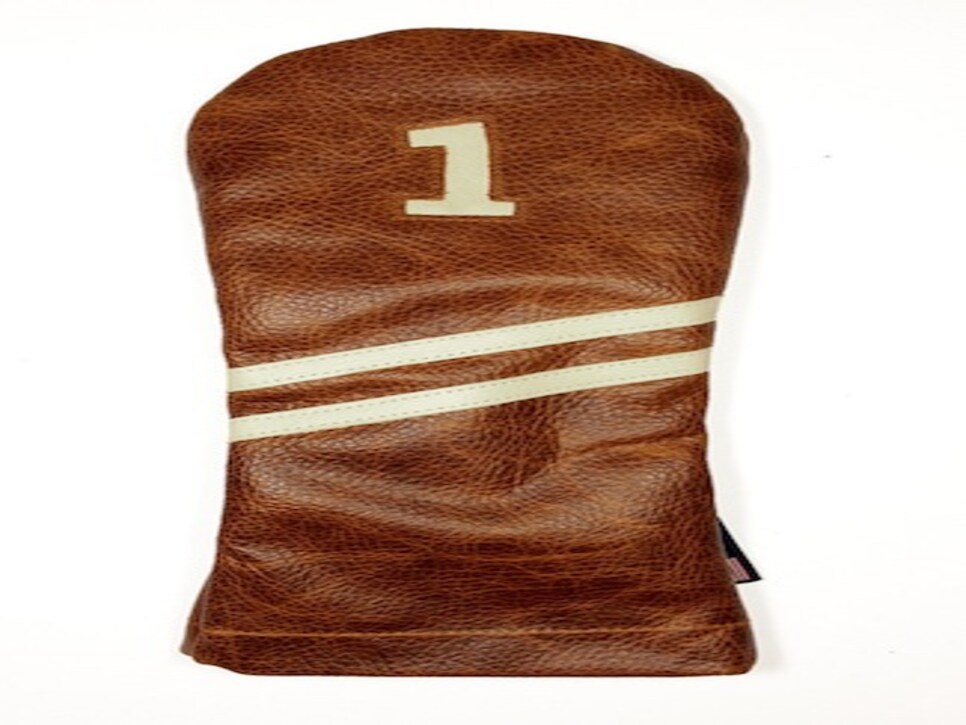 It's a new introduction from Stitch Golf, a relatively new company that specializes in handmade leather headcovers that are made in the USA. It was the brainchild of Steve Pena, a fashion designer and one of two men who founded Stitch Golf.
"I played baseball for nine years," Pena siad. "When I was looking at distressed leathers I identified one that looked like a baseball glove to me. I just think that stuff is really cool. It has an old collectible kind of look and feel to it."
But don't equate a "collectible kind of look and feel" to retro, Pena said. "We don't use the word retro. We use modern, performance and style."
How are they modern? "They're strategically enginnered to fit 460cc heads and also the larger hybrids out there," Pena, who once designed apparel for Nordstrom and Callaway Golf, said. They're engineered with elastic to ensure they don't fall off and are are made slimmer, in contrast to headcovers on steroids that often come with new drivers.
"You get two hybrids, fairway woods and a driver in there and you have a giant cluster of headcovers," Pena said. "We eliminate that by making them slimmer."
Though the company was launched little more than a year ago, Stitch already is in more than 500 green grass locations. It also has an Internet store.