The Loop
Tiger Woods and Lindsey Vonn announce they are dating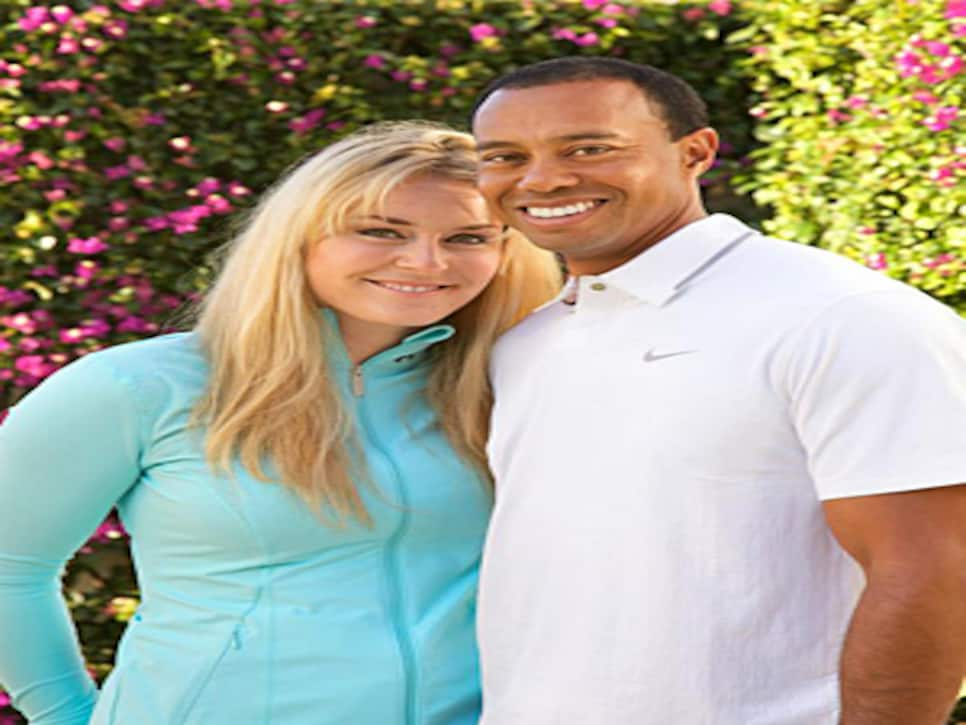 Tiger Woods made it official that he is dating Olympic skier Lindsey Vonn. The pair announced their relationship via Facebook, posting several photos of them together along with brief messages including requests for privacy.
"This season has been great so far and I'm happy with my wins at Torrey and Doral," Woods wrote on his Facebook page. "Something nice that's happened off the course was meeting Lindsey Vonn. Lindsey and I have been friends for some time, but over the last few months we have become very close and are now dating. We thank you for your support and for respecting our privacy. We want to continue our relationship, privately, as an ordinary couple and continue to compete as athletes."
The Woods-Vonn pairing isn't exactly breaking news, as it was reported that Woods sent his private jet to Austria to pick up the injured skier after she suffered a severe crash during the Alpine world championships.
Woods has not acknowledged dating anyone since his divorce from Elin Nordegren in September 2010. That split, of course, was one byproduct of the sex scandal Woods found himself embroiled in at the end of 2009.
In a posting on her Facebook page, Vonn said the relationship "evolved from a friendship into something more over these past few months and it has made me very happy. I don't plan on addressing this further as I would like to keep that part of my life between us, my family and close friends."