The Loop
Butch Harmon: Those polled who called Rickie Fowler overrated 'must feel very silly now'
Stories of interest you might have missed…
Those who cited Rickie Fowler as overrated in a Sports Illustrated poll don't seem interested in identifying themselves, James Corrigan of the Telegraph writes. "Butch Harmon, Fowler's coach, and Billy Horschel…are just two who are incredulous at the 26-year-old tying England's Ian Poulter at the top of the recent anonymous poll. Harmon is adamant he has only received protestations of innocence when asking players if they were among the Fowler naysayers. "Whoever has contributed this...well, they must feel very silly now," Harmon said.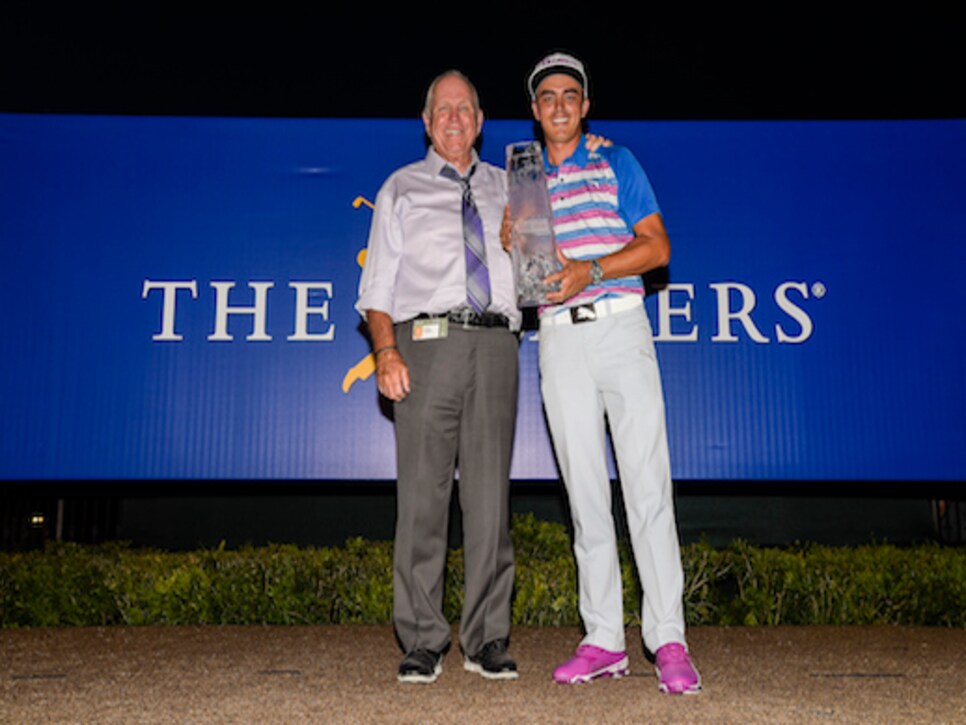 Butch Harmon with student Rickie Fowler (Getty Images)
Manuel de la Torre, 93, is a teaching legend, who is still a fixture on the lesson tee at Milwaukee Country Club. "De la Torre said he could fix Tiger Woods' swing problems in 15 minutes, if Woods was willing to listen with an open mind," Gary D'Amato writes in this Milwaukee Journal Sentinel story. "He went to Butch (Harmon), then he went to (Hank) Haney, then he went to (Sean) Foley," De la Torre said. "If you keep changing things, you can't perfect anything. He just had to keep doing what he was doing, and do it better. He would still be the same Tiger Woods now that he was then. He would not have lost his game."
Golf, in the wake of victories by Dustin Johnson, Jordan Spieth, Rory McIlroy and Fowler has options beyond Woods now, according to Doug Ferguson of the Associated Press. "Rickie Fowler winning - and the way he won - was the latest example why the PGA Tour is so healthy even when it's biggest star is ailing," he writes.
It is golf season for Alabama football coach Nick Saban. "[H]e's built friendships with Alabama's golf teams and coaches that are mutually beneficial," Michael Casagrande writes at AL.com in this story about Saban and his relationships with the university's golf coaches. "This time of year, Saban's known to stop by the school's golf complex at Ol' Colony Golf Complex and hit a few balls."