Need to know shots
How Danielle Kang rode "the easiest shot in golf" to victory—and how you can, too
We love a good flop shot as much as the next person. But if you're looking to get the job done around the green, sometimes the best shot you can hit is something a whole lot less exciting but a whole lot more predictable: The bump-and-run.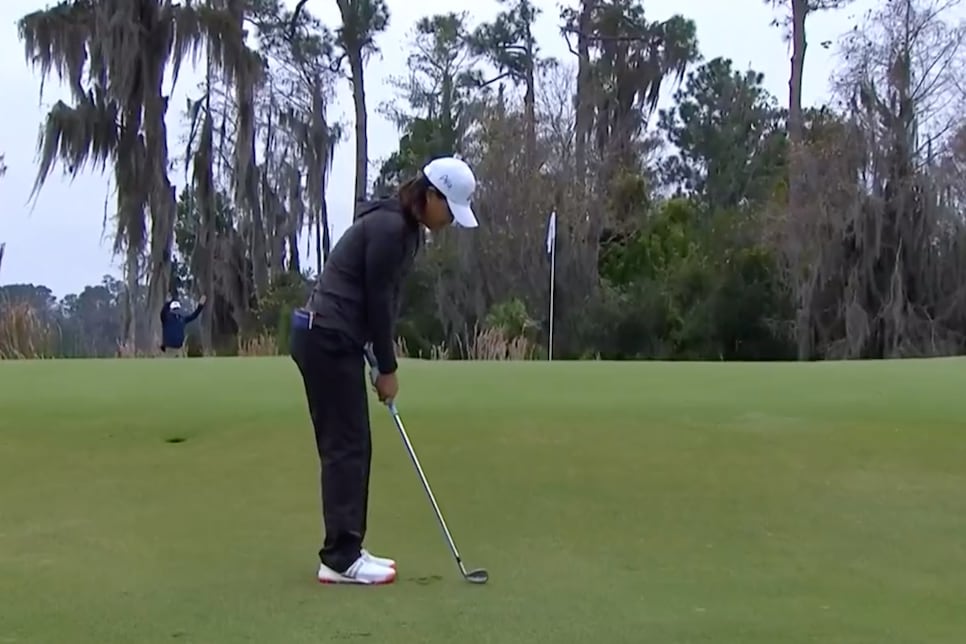 Kang's coach, Butch Harmon, has been making her practice the shot so much she now calls it her "go-to shot" when she has to hit a good chip.
Here are the tips Harmon gave her that you can use, too.
"I stand the shaft up, put the ball back, put the toe down, and I just hit it aggressively through the ball," Kang said at her post-tournament press conference. "It comes off like a putt."
While this shot is a lot easier than a flop, you can still mess it up by not being aggressive coming through.
"You just can't be afraid of it," Kang said. "If you hesitate, it's going to duff or chunk or going to catch a little bit too much toe spin. But as long as you're aggressive, it's always going to come out with the nice topspin that you can create with your putter."
The shot comes off so much like a putt, Kang says to read the shot like you'd read a putt. Then, get the ball on the ground early, and just let it roll to the hole.
"It's the easiest shot in golf, to be honest," Kang said. "You just have to tumble it and it'll go to the hole as long as read, speed and the line are right."