Courses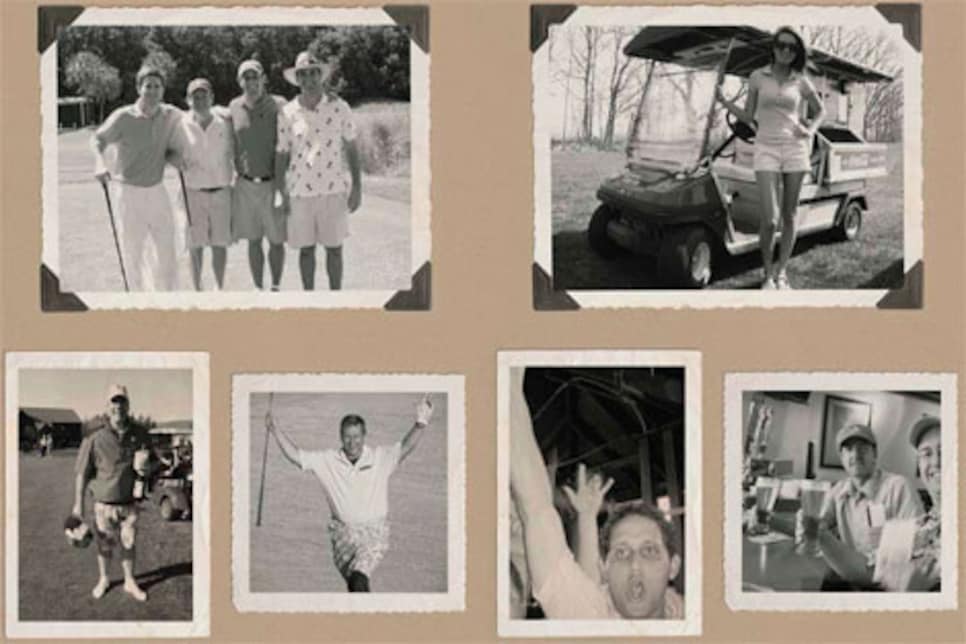 When you've got your heart set on a great golf vacation but your head keeps reminding you, Hey, we're on a budget here, the solution is often right between the two—in the shoulder.
The shoulder season, a stretch of weeks between peak- and off-peak seasons, differs from market to market and even resort to resort. But it almost always offers decent savings off the highest rates, smaller-than-usual crowds, and only a remote chance of unplayable weather.
We can prove it. At Golf Digest, we recently collected peak- and shoulder-season data from resorts and daily-fee courses throughout America's most popular golf destinations.
The biggest shoulder-season price breaks we found were in winter-centric markets such as Scottsdale and Miami, where green fees fell by an impressive 40 percent in the fall and spring. You'll also enjoy a 30-percent discount on lodging in those two cities, according to our thorough but unscientific study. And the weather? Don't sweat it. Both Scottsdale and Miami average in the mid- to high 70s in November.
You're unlikely to find price breaks quite that dramatic in destinations that are most famous for value golf, like Myrtle Beach and the Robert Trent Jones Golf Trail in Alabama. That doesn't mean you should avoid these markets in the nonpeak months. It's just that they're already so discounted, you're not going to see much more in the way of price-cutting. Myrtle Beach National, for instance, has a deal where you pay $216 for three rounds and then get two more rounds free. That's an average of $43 per round, and the offer is good through March. For most courses on the RTJ Trail, the average cost of a round, a cart and range balls is $70. In its shoulder season, late fall, that drops to $60.
Don't be surprised by shoulder-season discounts of 50 percent or more in some markets.
Shoulder-season discounts also tend to be a little less dramatic in markets that have a lot of summer family traffic. Resorts in Hilton Head Island and Charleston, S.C., to pick two, often charge higher rates for lodging and lower rates for golf in the summer—and then reverse that in the fall and spring. The result: It's practically a wash. There are exceptions, of course, so it's worth calling around and getting different prices. We had the most success at resorts that (a) sell packages of golf and lodging together and (b) are not hugging the ocean.
You can find shoulder-season savings in regions such as Northern Michigan, Wisconsin and Minnesota, too. Just remember that the weather in early spring or late fall can be spotty.
Here are the key details on six great shoulder-season golf markets. Keep in mind that you might find different numbers. Some hotels price their rooms based on availability, so the rates are constantly changing.
SHOULDER: late spring, early fall
SHOULDER GOLF SAVINGS: 26%
At Crosswater, host of a Champions Tour major, green fees drop from $175 to $125 in October. At Black Butte Ranch, look for the Cap Special: Play either course in April for $39, and you get a free hat. "We have guests who've been coming out for years just to get the hat," a reservation agent told us.
PEAK SEASON: spring, fall
SHOULDER GOLF SAVINGS: 28%
Room prices here are based on availability and can fluctuate by the hour. Mid-December is the slowest time of the year, which means it's a great time for savings. In late September, a reservation agent quoted us a December rate of $80—the lowest in two years, the agent said.
SHOULDER GOLF SAVINGS: 40%
Half-priced golf is the norm here in the shoulder season. Courses not directly connected to a resort, such as Crandon Golf at Key Biscayne, seem to be the most generous with discounts. Crandon chops its green fee by 60 percent from May through Nov. 20. But don't rule out the full-service resorts on weekends. "Nine times out of 10," a reservationist at the Diplomat Golf Resort Spa told us, "you get much better pricing if you come on the weekend, when our corporate business is slower."
SHOULDER GOLF SAVINGS: 18%
Bay Hill just completed a $2 million renovation. Through Jan. 15, 2010, Arnie's place is offering one night (double-occupancy), breakfast and a round of golf (or one-hour massage) for $213 per person. "We want people to sample the new course—to kick the tires a little bit," one of the pros told us.
PINEHURST AND SOUTHERN PINES, N.C.
PEAK SEASON: spring, fall
SHOULDER GOLF SAVINGS: 24%
The downside to this shoulder season is the heat. Keep yourself hydrated and don't try playing too much golf, and you'll be fine. The green fee at Donald Ross-designed Pine Needles tumbles by nearly half, to $125, in the summer. Green fees at the Pinehurst Resort come down only a bit. You'll realize bigger savings—20 percent or more off peak rates—when you buy a package of golf, lodging and meals.
SHOULDER GOLF SAVINGS: 38%
"May in Scottsdale is great. It might be 90 degrees, but we don't consider that hot. August in Scottsdale [when the average high is 103], now that's hot," said a reservation agent at Xona Resort Suites.