These are the Oakley shoes Bubba Watson is wearing at the Presidents Cup, which probably make your own displays of patriotism feel pretty lame by comparison.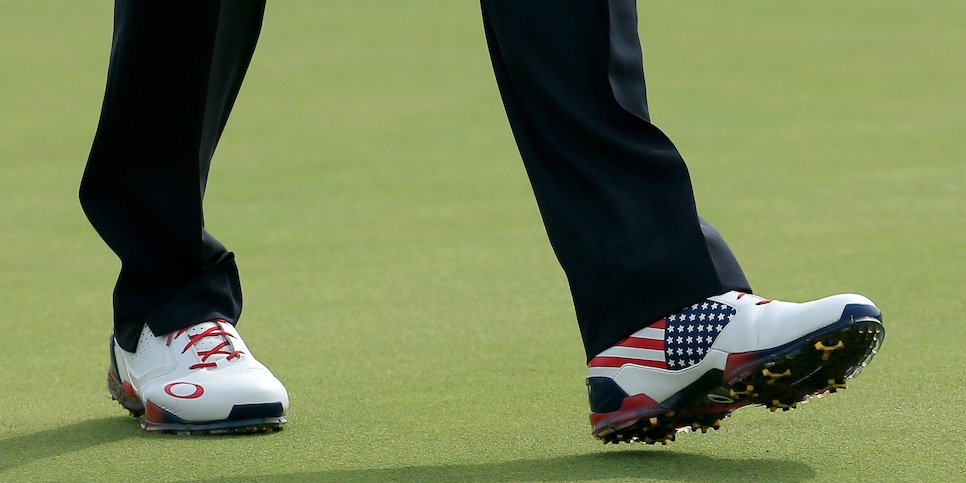 Hand over your heart during the "Star Spangled Banner"? Surely you can do better.
By our own estimation, the only thing that could make these shoes feel more American would be if they featured a bald eagle dining on apple pie, while also carrying a copy of the Bill of Rights as a necklace (assuming that bald eagles wearing necklaces is actually a thing).
Get to work, Oakley. The Ryder Cup is less than a year away.