The Loop
Bubba Watson's Olympic shoes are as patriotic as you can get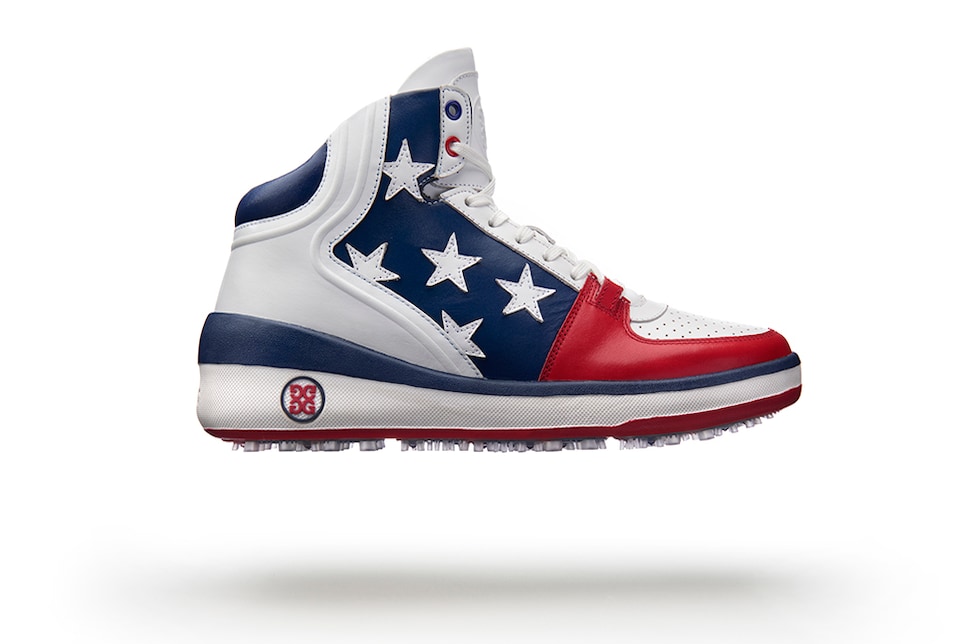 Bubba Watson has said from the beginning that he's excited about representing the United States at the Olympic Games in Rio, as golf returns to the Olympics for the first time in more than 100 years. He'll be the top-ranked golfer in the world in the field, and from a fashion standpoint, he has already made a mark in the introduction of these shoes.
The 10-time PGA Tour winner and two-time Masters champion will go for Olympic gold in these limited-edition, Team USA shoes from G/FORE. You know, even further evidence of his intense pride to represent his country.
G/FORE has released this patriotic version of the high-top Crusader shoes to the public in time for the event –- with 250 pairs available ($300).
The Hi-Top Crusaders are made of waterproof full-grain leather in the uppers, and are flexible and lightweight. These shoes are the latest entry in the trend of high-top shoes in golf, most notably with Rickie Fowler's Puma design, and also with Nike and Keegan Bradley's Jordan shoes.
Having known fashion icon Mossimo Giannulli for more than 30 years, we're not surprised that this debut design for the Olympics is bold and on trend, as Mossimo has made a name for himself in creating trend-setting designs.
"We're honored to support Bubba in golf's return to the Olympics," Giannulli said. "Hopefully his patriotic shoes and glove will help him bring home the gold."