The Loop
Trending: Watson's 'General Lee' not welcome at NASCAR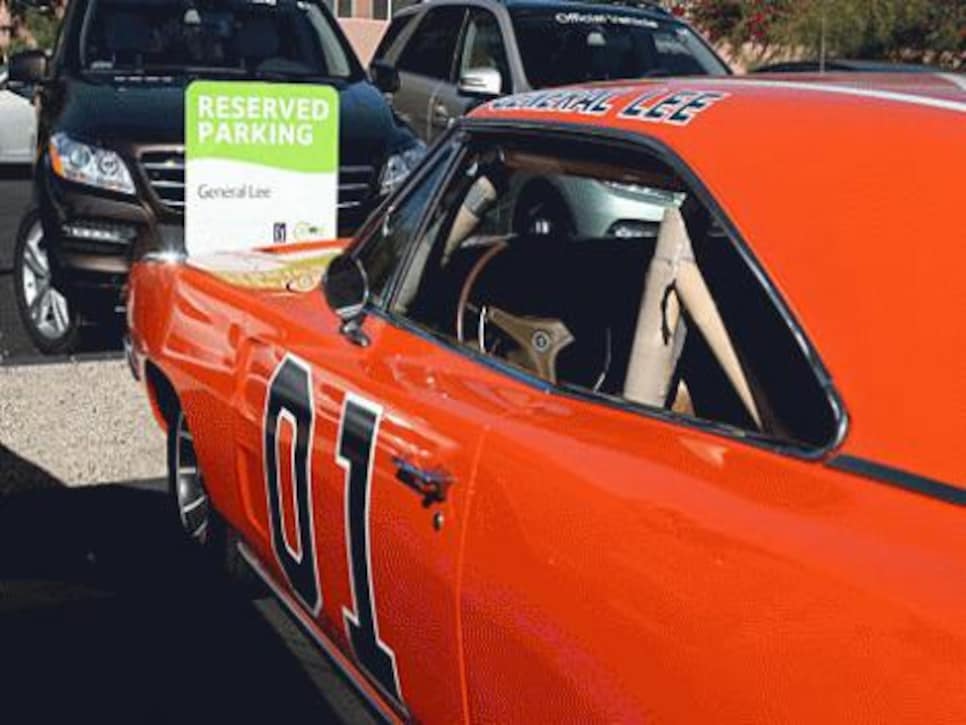 Bubba Watson continues to make a splash off the course with his recent purchase of "Lee 1", one of the original "General Lee" cars used in the Dukes of Hazzard television series. Unfortunately, it's not always sunny in Hazzard County.
On Friday, NASCAR officials canceled plans to have Watson drive a parade lap in the 1969 Dodge Charger before the March 4 Sprint Cup series race at Phoenix because of concerns the Confederate flag that adorns the car's roof might be poorly received. Watson recently drove the vehicle to the Waste Management Phoenix Open at TPC Scottsdale (above).
NASCAR spokesman David Higdon explained the decision in a statement yesterday, saying, "The image of the Confederate flag is not something that should play an official role in our sport as we continue to reach out to new fans and make NASCAR more inclusive."
Watson, though understanding, revealed his disappointment on Twitter. "Sorry to say @nascar won't let me drive The General Lee at the @PhoenixRaceway !!! #dreamcrushed."
Despite the decision, Watson told ESPN he still plans on attending the Phoenix race and will let NASCAR driver Denny Hamlin caddy for him in the Par 3 tournament at the Masters.
"Me and Denny have been friends for a couple of years," Watson said. "I'll still go to the race, even though I can't drive around the race track."
Oh, and in case you're wondering what exactly "Lee 1" is, it just happens to be the very first "General Lee" ever used by the Dukes. It lasted exactly one scene--it's the one you see flying through the air in the opening credits.