The Loop
Bubba Watson's caddie shoots under par in PGA Tour qualifier
The PGA Tour's slogan is, "These guys are good." The motto for its caddies should be, "These guys are good, too."
Ted Scott, the caddie for Bubba Watson, is the latest to prove that. Fresh off helping to guide Bubba to a second Masters title, Scott shot one under in a Monday qualifier for this week's Zurich Classic of New Orleans, where Watson is not in the field.
Closest I've ever been to playing in a Pgatour event today. Monday Q for the @Zurich_Classic Lots of Tour players in the Q #fun
Scott's score wasn't quite good enough (he missed qualifying by four shots) to earn a spot, but it's still impressive considering his current day job is carrying clubs, not hitting them. He knows a thing or two about great golf, though, from watching and playing with his boss.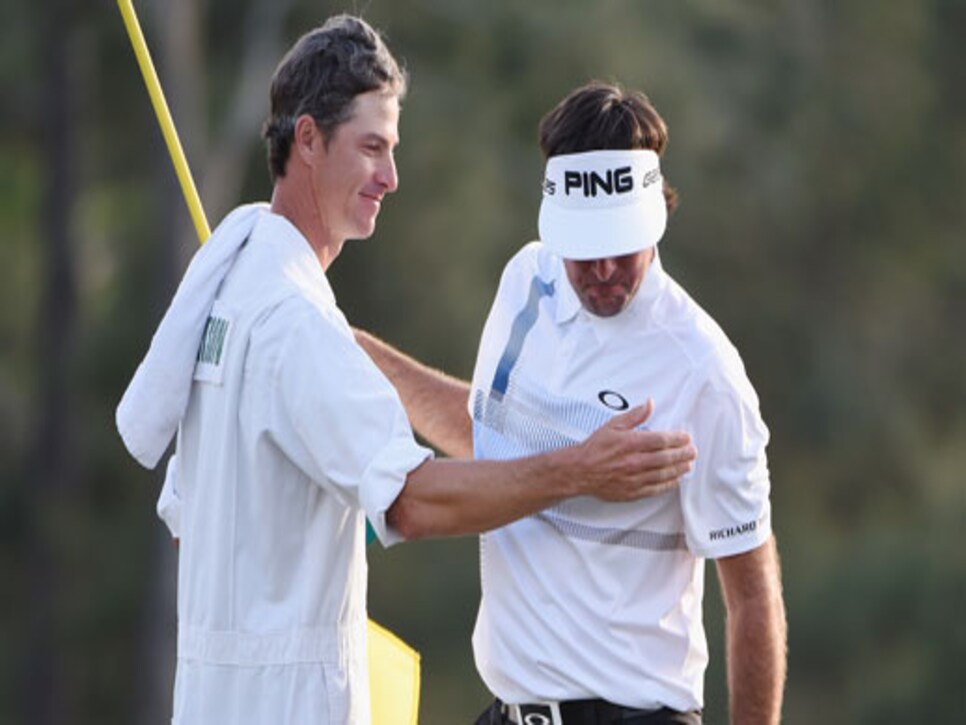 "I played golf with him probably 40, 50 times," Scott said of Watson after the Masters concluded. "And we have been together that long and every single day that I play golf with him or watch him play golf I just go, 'How do you do that?' And I asked him on 18, after he hit the tee shot, I said, 'Are you from Mars or something, because I don't believe that you can hit these shots that you hit.' "
Scott added on Twitter that Bubba "beats me by 7-10 shots every time we play." The former pro golfer told CNN in 2011: "Being a caddie wasn't my dream, but it's a dream now. To caddie for a great player, a guy that treats me well. If you have a nice player to work with it's a great job."
Scott won't earn anything for working as a player this week, but that's OK. Watson took home $1.6 million for winning the Masters and caddies typically get 10 percent of a winning paycheck. A great job, indeed.