The Loop
Bubba Watson, wife Angie and 'the greatest gift they had ever received'
Stories of interest you might have missed…
"The birth mother finally arrived at the hotel, cradling a baby, not even four weeks old, a boy she had named Caleb. She walked over to Angie and placed the baby in her arms.
"'The physical exchange was something that was really, really important to her,' Angie recalls. "I don't know if it offered her closure or (if it was) just the symbolic act of giving a gift."
"From the Watsons' perspective, it was the greatest gift they had ever received. Nothing would ever be the same. They were finally parents.   "'One of the most emotional days I've ever been through,' Angie said.
"When Bubba got his chance to hug his new son, he thought back to all those questions Angie asked when things failed to work out in the couple's favor.
"'When I was holding him, the joy for her, the joy for him, the joy for me,' Bubba recalls, 'it's a wide range of emotions because finally her 'why' is answered.'"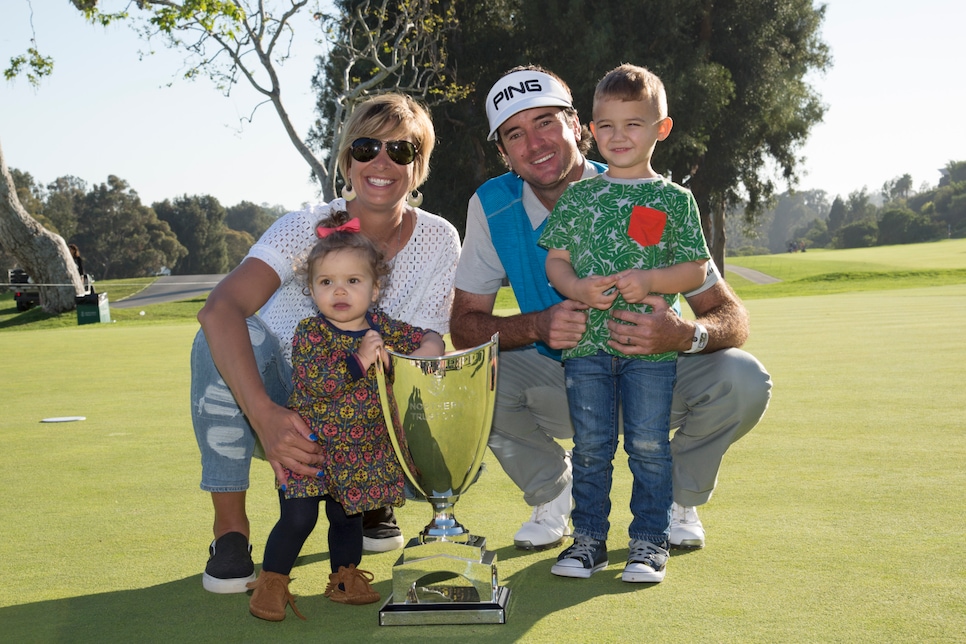 U.S. Women's Open has stage to itself
There is no PGA Tour event this week, what with the Greenbrier Classic having been canceled because of the devastating floods there. That leaves the center stage to women's golf, the U.S. Women's Open, a rarity. Associated Press has the story.
"The U.S. Women's Open is the biggest prize on the LPGA Tour schedule and has been for years…No other major sporting events are scheduled for late afternoon this weekend, golf included.
"The cast of characters is stronger than ever.
"What can go wrong? Historically, there is reason to worry."
Annnika saddened by lack of Olympic support
Annika Sorenstam is going to the Olympics — as an NBC analyst. But she is saddened by those who have chosen not to participate.
"It's sad because I was in the presentation to the IOC to get golf in the Olympics," Sorenstam said in this story by ESPN's Jim Caple. "For them, it was, 'OK, we need to get the best players to play,' and this was the first time in several years that all the organizations had lined up and were ready to commit ... So now when you see the players not competing, it's certainly disappointing for whatever reason."