The Loop
Bubba Watson to paint U.S. flag over Confederate flag on General Lee
The recent controversy over the Confederate flag has prompted Bubba Watson to paint a U.S. flag over the Confederate flag atop his pride and joy, the original General Lee, the Dodge Charger made famous on the television show "Dukes of Hazzard."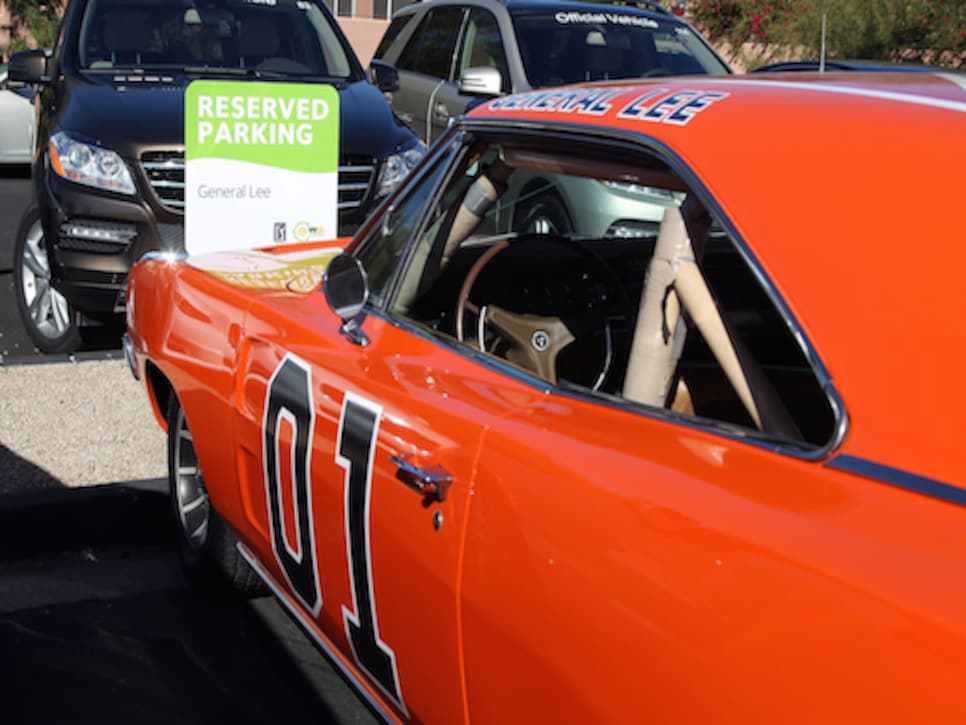 Watson's General Lee parked in Waste Management Open parking lot (Getty Images)
Watson made his announcement via the following Tweet:
All men ARE created equal, I believe that so I will be painting the American flag over the roof of the General Lee #USA
The cable television station "TV Land" announced on Wednesday it was pulling reruns of the popular television series because of the controversy created by the recent murders in a South Carolina church.
"I'm a huge Dukes of Hazzard' fan. I have the complete DVD collection. After I got the car, I didn't have it a month before I put it into the shop. It was messed up when I got it. There were hundreds of General Lees, but mine was the original. It had done a lot of jumping. There was a big concrete block in the back seat to stabilize it when it was airborne, none of the gauges on the dash worked, and it didn't have seat belts. I handed it over to some car junkies, and a year and $10,000 later— that's a cheap price, by the way — I got it back. Everything in it is perfect. Would I drive it into Augusta? Sure, it's just a car. But will I? No. That's a long way to transport a car just to drive it to a golf course."