The Loop
Bubba Watson tees it up at Greenbrier, urges help for West Virginia flood devastation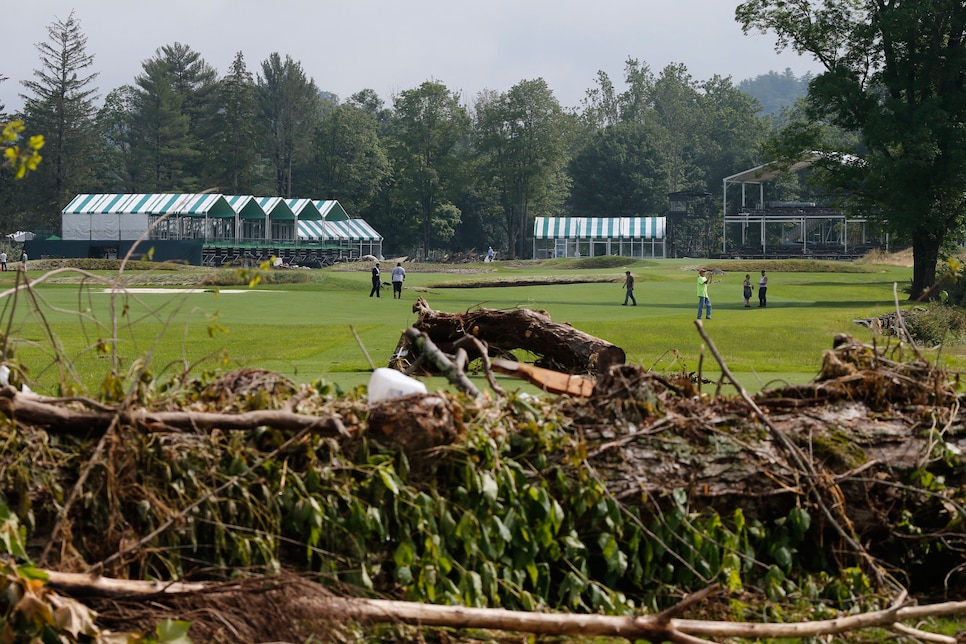 West Virginia is beginning to dust itself off from the devastating floods that struck in late June. The Greenbrier Resort, a flagship of American tourism and gem of the state's economy, reopened last week, and with it, one of its golf courses.
The Greenbrier Course is one of five courses on the property, and the only one ready to play. The Old White, site of the PGA Tour's Greenbrier Classic, is still visibly flooded, according to news outlets. It's expected to remain closed for the rest of 2016.
"In all honesty, the course will probably have to be completely redone," Jim Justice, owner of the Greenbrier and a Democratic nominee for governor, said. According to Golfweek, the PGA Tour might not return in 2017.
But most of the amenities for the resort have been restored. Meaning the next stop in the state's rebuilding process is the return of visitors.
Bubba Watson, who lives in the Greenbrier neighborhood, took to Twitter to play the resort course, and urged people to come back to lend a hand in getting the area back on its feet.
Bubba has practiced what he's preached, donating $250,000 to the relief fund.
Aside from the Greenbrier Classic, the resort has hosted the 1979 Ryder Cup. To non golf fans, the resort is known for housing a declassified secret bunker for Congress in case of a nuclear attack during the Cold War.