The Loop
Did Bubba Watson get a tattoo on one of his fingers?
Twitter user and golf blogger @Tap_In_Golf pointed out something interesting Wednesday on Twitter. It showed two pictures -- one of Bubba Watson at the Masters this year and the other at the PGA Grand Slam of Golf, where he's playing this week. In the second picture, it looks like Watson is sporting a tattoo on his left ring finger. Here's @NoLayingUp's tweet about it:
— No Laying Up (@NoLayingUp) October 15, 2014 While we're awaiting confirmation, we decided to launch an impromptu investigation. Working backwards through his recent appearances, it looks like Bubba had the alleged tattoo at the Ryder Cup.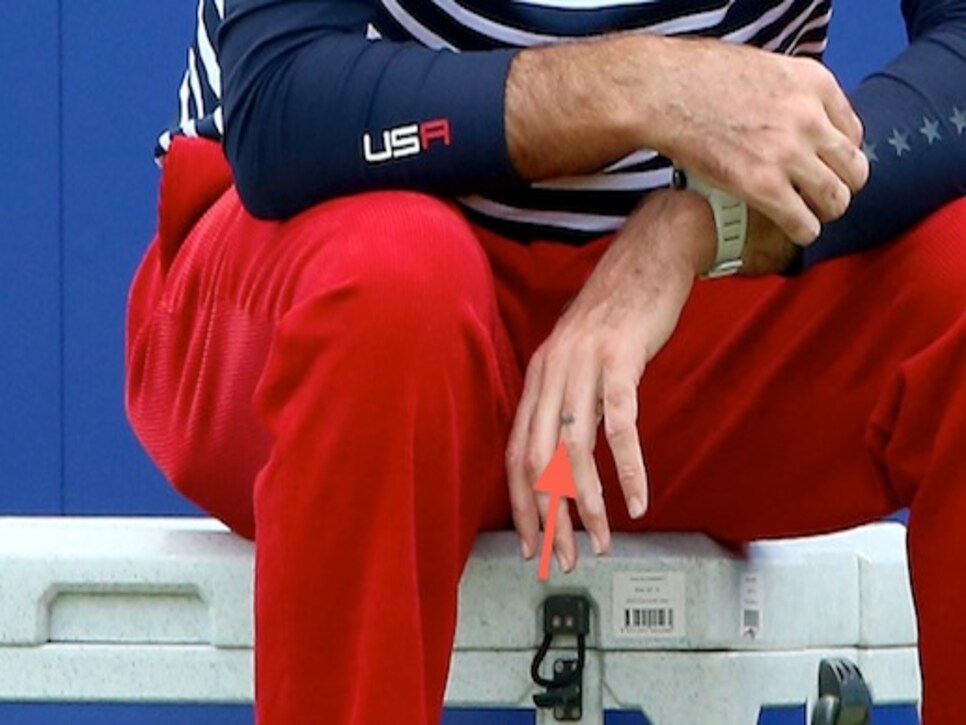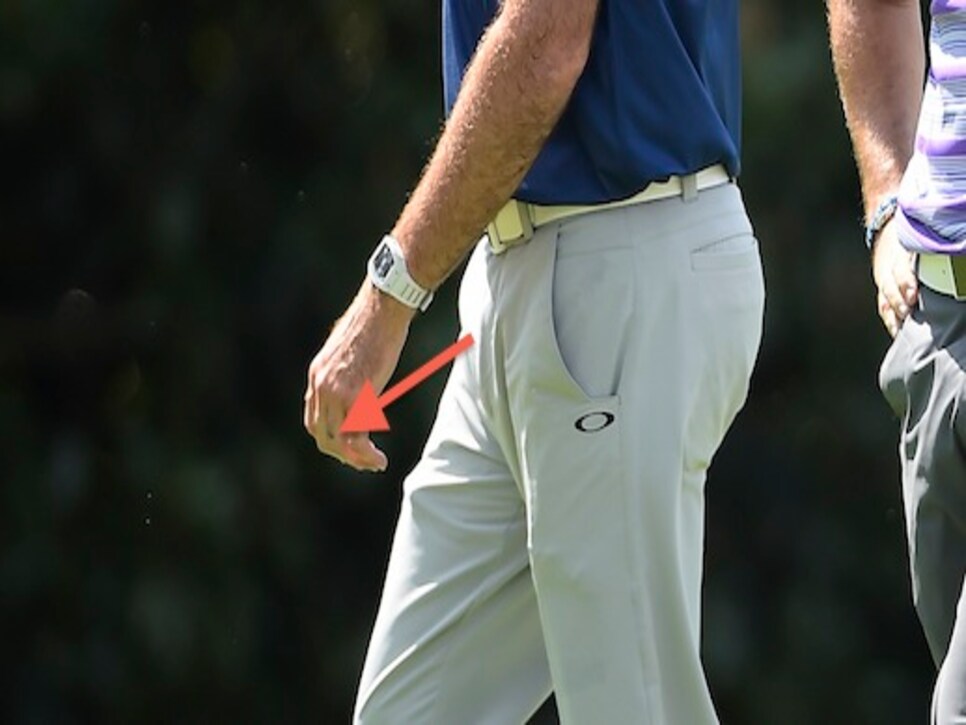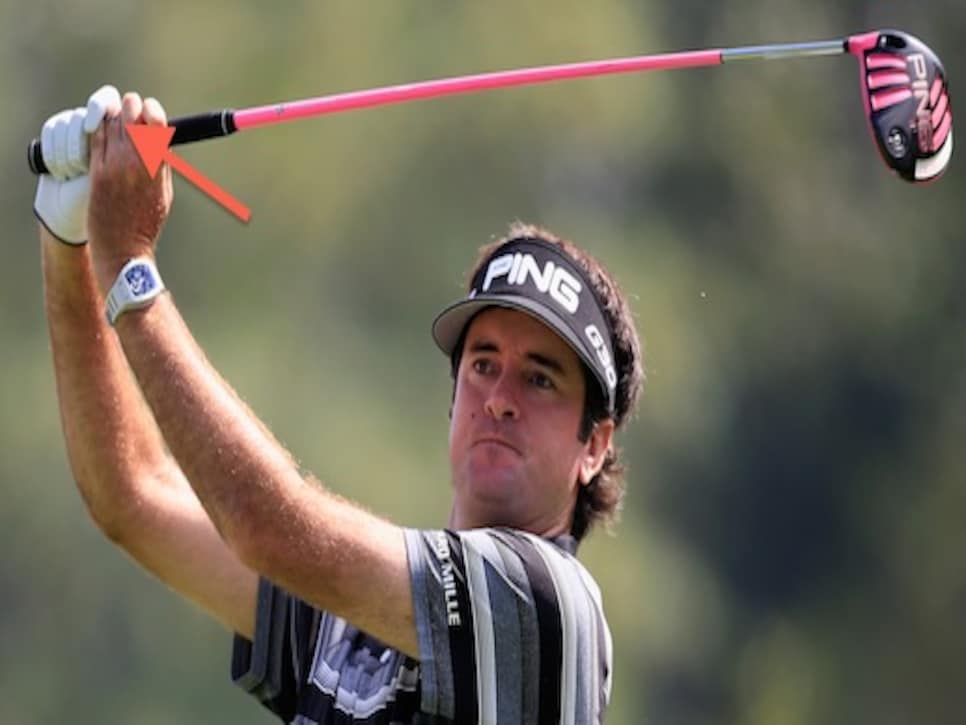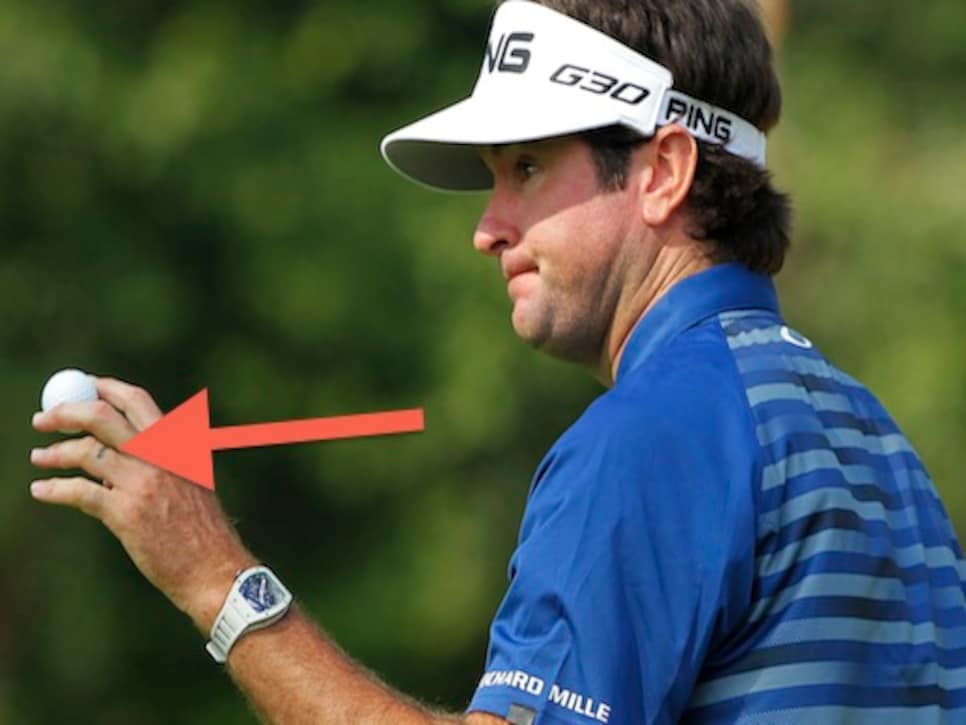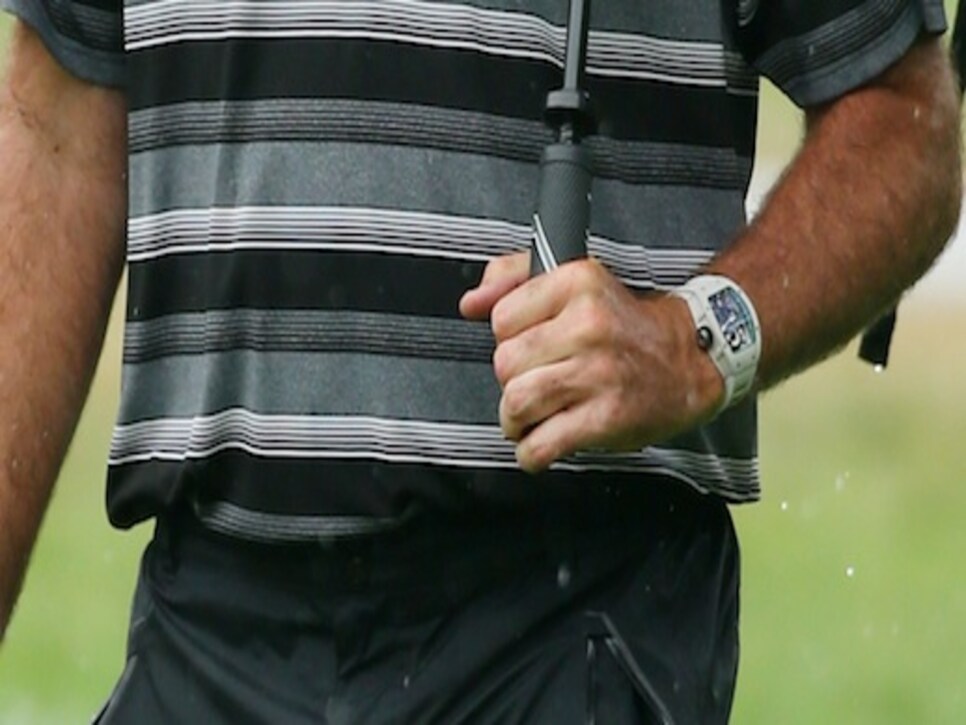 Stay tuned for more as this hard-hitting story develops.