Viral Video
Bubba Watson breaks driver mid-swing, still hits 300-yard bomb, takes jab at Brooks Koepka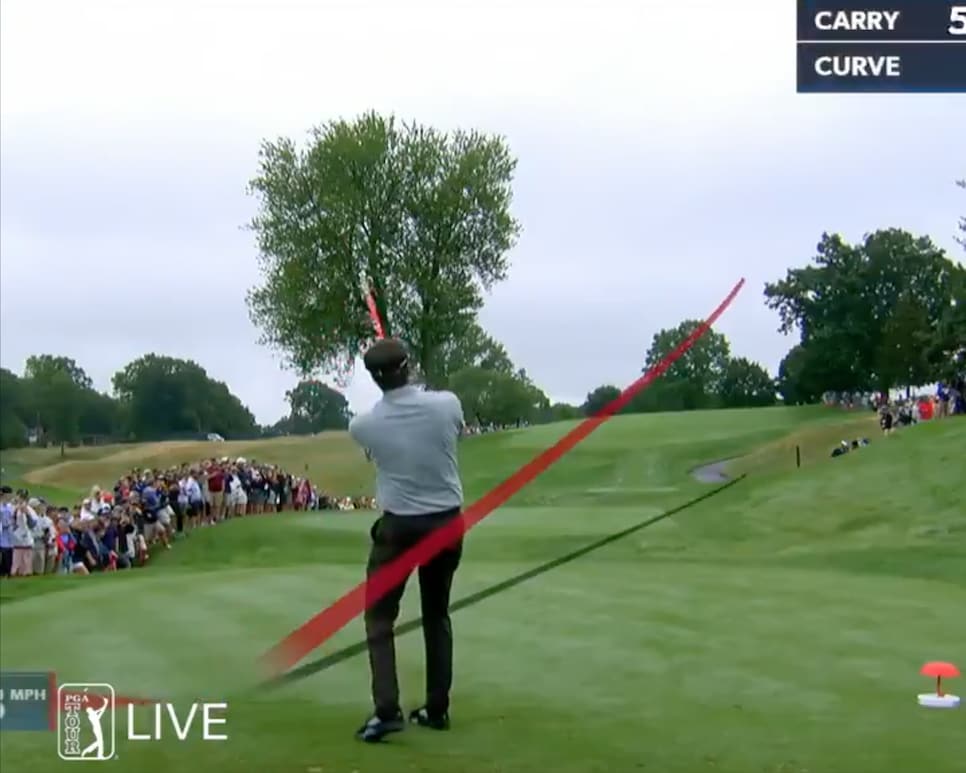 CROMWELL, Conn. — Bubba Watson's lanky figure, sweet swing and physics-defying trajectories occasionally belie a power that few can match on the PGA Tour. The operative word is "occasionally," because that power was showcased Friday at the Travelers Championship.
And we do mean "showcase." Watson, ever the showman, gave the crowds at TPC River Highlands something to remember at the par-4 second when he snapped his driver mid-swing … and still managed to hit a 300-yard bomb.
OK, technically it was 295 yards. We contend 295 doesn't do the spectle justice. Besides, the ground is wet from a morning shower, so we'll spare the man five yards. Better yet, Watson didn't let the highlight go to waste, putting his approach to 10 feet and converting what was left for birdie to move to five under for the tournament.
"Yeah, it was a perfect tee shot right down the middle," Watson joked. "Chipped it in there and made the putt for birdie."
Watson said the last time he could recall a driver breaking was at the 2015 Presidents Cup in South Korea, and luckily for him he carries a back-up for such a scenario. The two-time Masters winner seemed relieved that no one in the gallery ended up being hurt by the broken club, although added a jab after the fact.
"Nobody has ever been hit by it, and luckily DJ was just out of the way and it didn't reach the crowd, so nobody got hurt, hit. Nobody in my group knew where the ball was," Watson said. "Once you hit, you're focused on where the driver head goes. So, again, luckily -- but if I was going to hit anybody I was hoping it would be Brooks. But I missed him though. Not that good of an aimer."
Watson finished with a four-under 66 on Friday.