The Loop
Bubba Watson 'sitting on a powder keg with a lit fuse'
Shortly after Bubba Watson teed off in the British Open at Hoylake on Thursday, ESPN's Paul Azinger posed a question that Watson answered.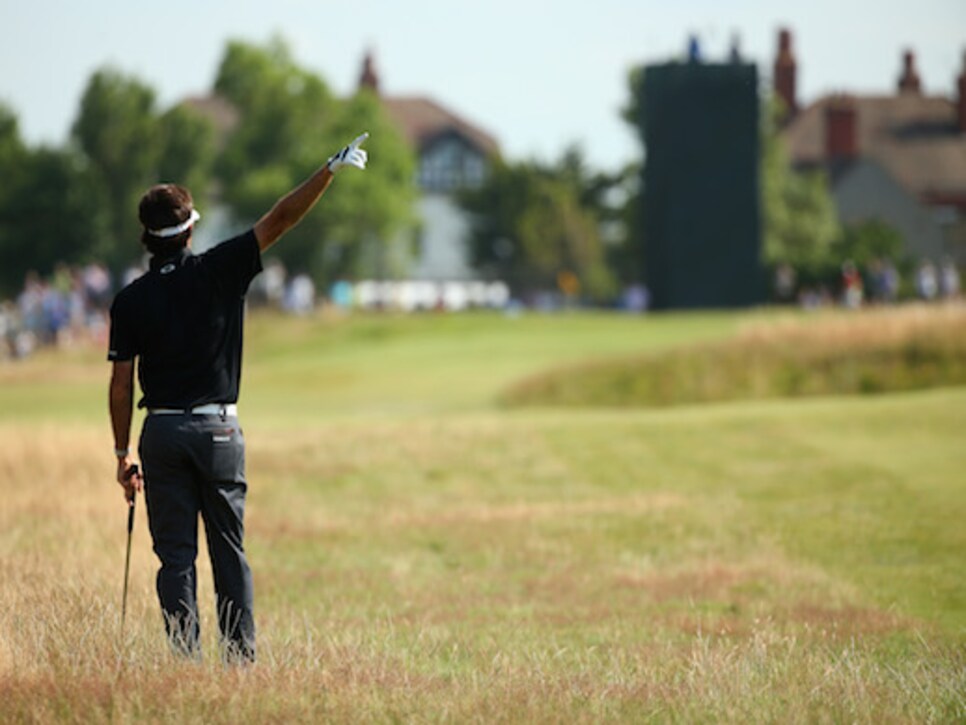 "Bubba gives you the feeling sometimes that he's sitting on a powder keg with a lit fuse," Azinger said. "Which Bubba will show up this week? If he's calm and disciplined, I think he has a great chance here. If he has a good attitude he's dangerous."
If body language is a guide, Watson and the powder keg with its fuse lit were inseparable. He was two-under par through five holes, but blew up on the back nine. He triple-bogeyed the 11th hole, shot 42 on the back and finished with a four-over par 76 to tie for 124th.
GolfCentral Daily posted on Instagram the following video of Watson losing his composure:
"He can check out real quick," David Duval, working for ESPN following his own morning round, said with Watson facing the closing holes. "But he can get back in it. He's got 16 coming up [a par 5], 17, which isn't particularly long for him, and 18 [another par 5]."
He played those three holes in even par and will now be hard-pressed to make the cut on Friday.