Instruction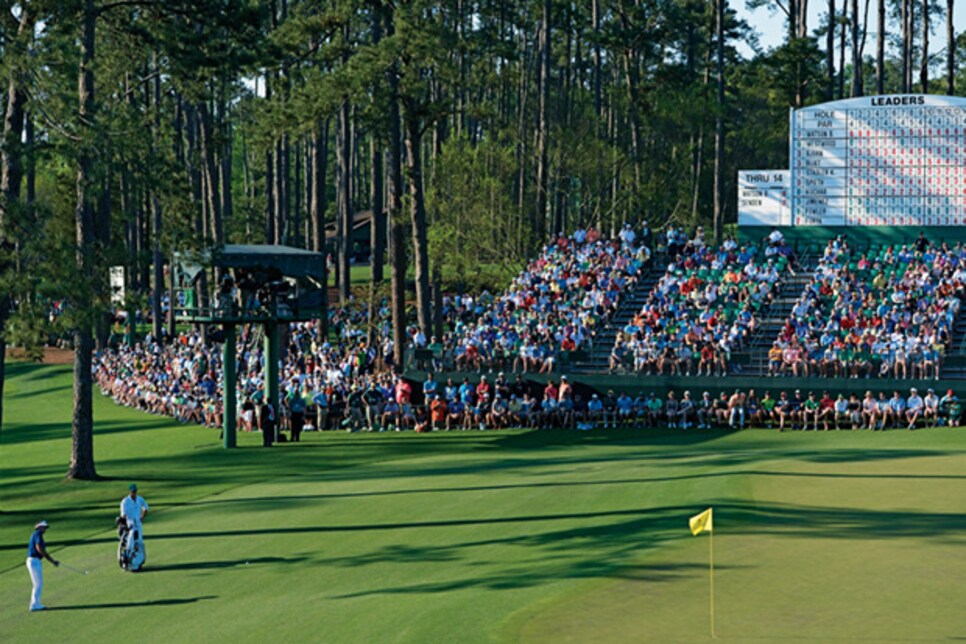 Every shot around the greens at Augusta is scary. Sometimes you're just thinking, Where do I make my bogey? The lies are tighter than anywhere else, and the greens are faster. Plus, you always seem to be chipping into the grain—it's the way they mow the grass. If your club catches a little, you duff it.
Perfect example is behind 15 green (above): The grass back there is crazy tight. If you give your chip shot a little too much gas, you're in the water on the other side. I was behind that green three out of four days in 2014. I use my 63-degree wedge for everything, but there I delofted it and hit a low, checking chip, trying to bounce it twice before the green and get it to trickle from the fringe. To hit that shot, I keep my feet together, play the ball off my back foot, and set my weight and my hands toward the target. Then I make a short, punchy swing, hitting down on the ball and making sure my hands stay ahead of the clubhead.
I play that low skip shot all over Augusta, because I know I'm going to hit it solid and have a good chance to control the rollout. Hitting flop shots is a blast, but with tight lies, if you don't get them perfect, you're cooked. That place is scary enough without flop shots.