The Loop
Bubba Watson says he's only at TPC Scottsdale because of his sponsors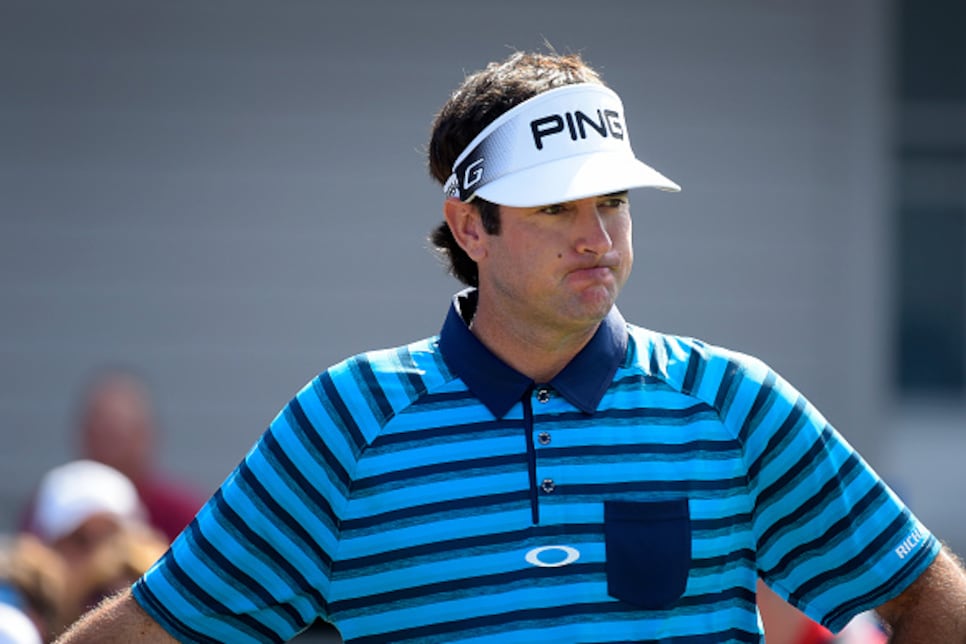 It's no secret that tour pros play certain events because of their sponsors. But announcing it like Bubba Watson did on Wednesday at the Waste Management Phoenix Open? Perhaps, some things are better left unsaid.
"I don't like it," Watson told reporters in Phoenix when asked about the event's venue, TPC Scottsdale. "I'm not going to PC it. I don't like it at all. I just mentioned why I'm here. I've got three beautiful sponsors that love it here."
If you think he's talking about his wife and two kids, you're wrong. Watson was referring to Ping, Oakley, and Stance Socks.
"Obviously I'm here because of my sponsors and everything," he said. "So, I love coming here. It's always great weather. Used to have a house here. It's always beautiful coming here and playing here."
Does this sound like a man who has finished runner-up at the past two Waste Management Phoenix Opens? Not particularly, although much of Watson's disdain for the course comes from last year's renovations under Tom Weiskopf.
"I didn't see any reason to change it," said Watson, who has never shot over par in 34 career rounds at TPC Scottsdale. "You know, again, they didn't ask me. It's just my own opinion."
Not surprisingly, being a bomber off the tee, Watson's biggest complaint is that the course feels "tightened up." However, he acknowledges the added length to the course is an advantage for him.
"But why? Five-hundred thousand people show up here. I didn't see a reason to change something that isn't broke."