The Loop
Bubba Watson offers rave reviews on everything Rio, even his opening 73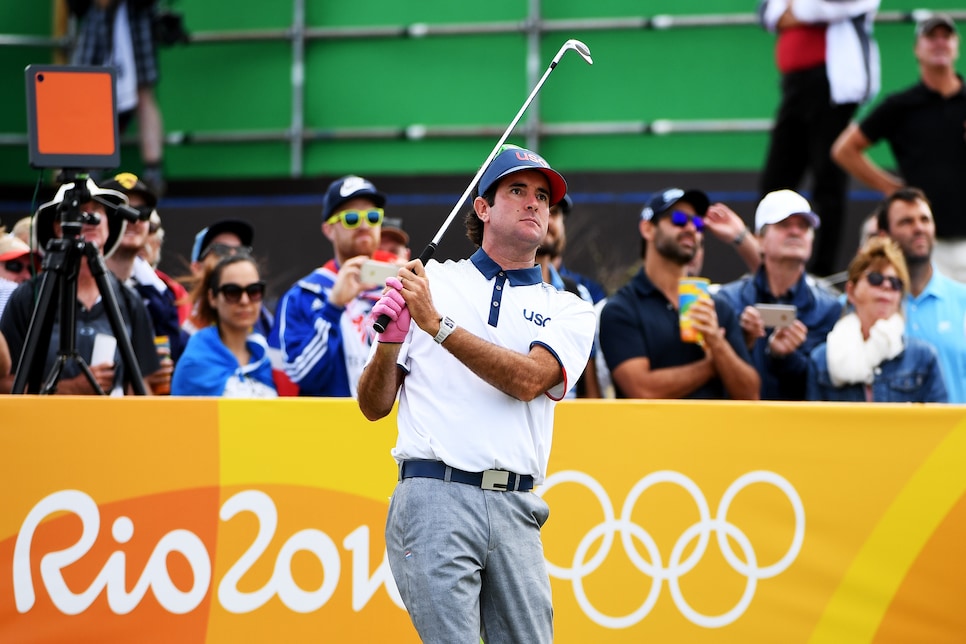 RIO DE JANEIRO -- Bubba Watson should not have been very happy about his opening round in the Rio games.
A two-over-par 73, given the artistry demonstrated all day around the greens and his ability to maneuver shots under the stiff breezes, was borderline scandalous.
Watson, for his part, only wanted one shot back.
"I love the way it came off on No. 10," he said following play. "Pulled out 3-wood, trying to draw it back against the wind. Either drew it too much but I hit it great and it went to the strip of sand in between holes there. And it went in a footprint. Cost me, made me a quick seven."
Even on a day with Marcus Frazer posting 63, meaning Watson has a better chance of climbing Christ the Redeemer than coming back to win gold, the Baghdad, Fla., native offered no shortage of rave reviews for everything from the course to caddie Ted Scott, whose absence did not help matters.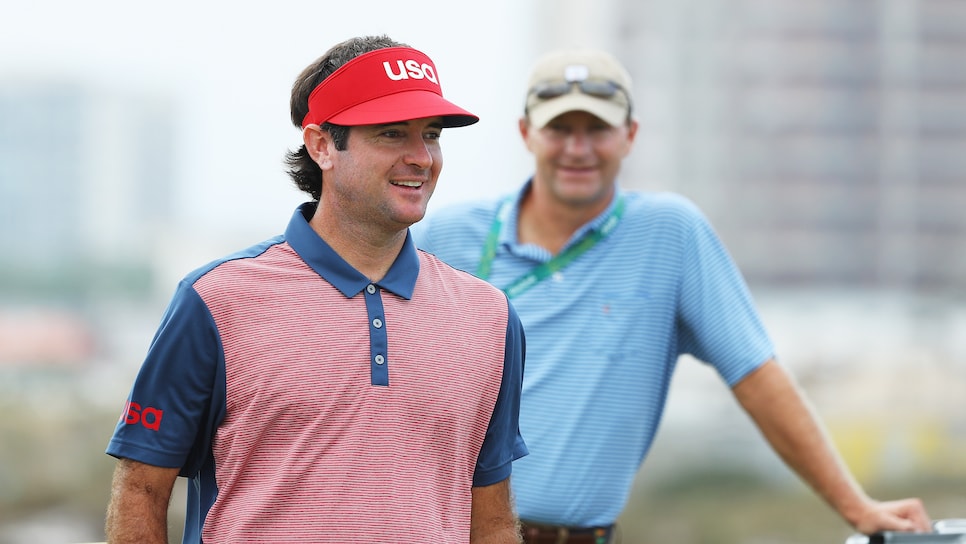 A sampling of Bubba being unusually-jovial Bubba.
"The course is amazing. Not knowing what to expect, brand new golf course, has not been open that long. To see it in this condition, I mean, this is the best conditioned course we've played all year."
On pulling for his "teammates":
"You're pulling for our own team, right, and so when we look up, or I looked up and I saw Matt Kuchar and I was watching him, he makes a putt. I'm like, yes, no, wait, he's trying to beat me. So you catch yourself that way, because we're wearing the same gear, so we're pulling for each other, but not really. "
"I've always said that I've got to complete all four rounds so I can say I officially was an Olympian. So yeah, it's an amazing feeling. I mean, I want to smile the whole time. A couple nights, I wanted to cry just because golf is in the Olympics and for the first time in my life, I get to be the hero and play for our country."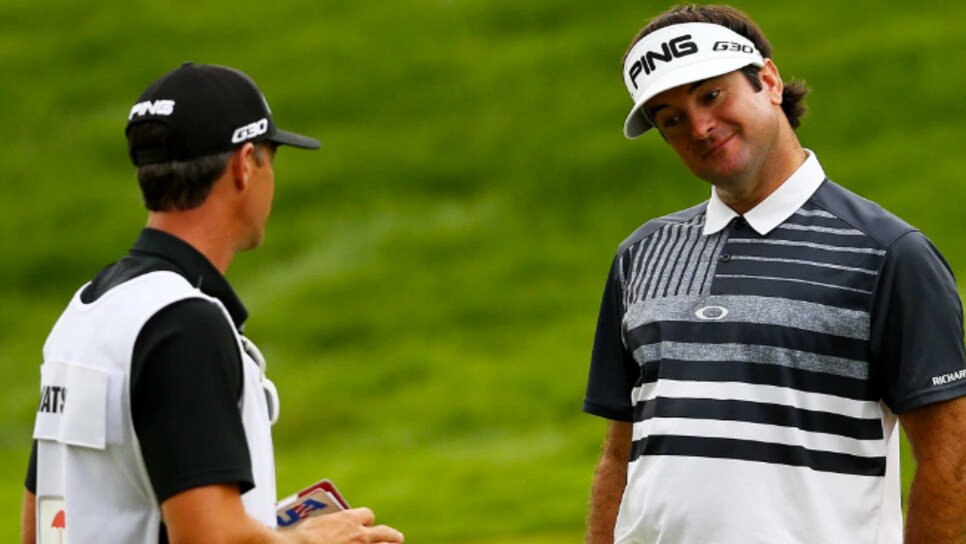 On regular caddie Scott, who is sitting out this week to be with his family:
"He's been texting me Bible verses. He's been texting me his thoughts on everything. He's looked at the flyovers; he's done it all. Obviously he's my best friend. I trust him with my life. My money man, (James) Randall, we played college golf. So it wasn't like it was a letdown. It was just a guy for 11 years, I think it was officially ten years this week, but having him beside me, yeah, it was like a marriage broke up. But he'll be back."
On Rio as a place to visit:
"It is unbelievable here. It is an absolutely amazing place and I feel sorry for the guys that didn't make the team and I feel sorry for the guys around the world that didn't come here or couldn't come here. It's an absolutely amazing place and especially to the golfers, this course is in beautiful shape, the golf course. I'm having a blast."