News
Bubba Watson is excited for Augusta, but there's another big event on his mind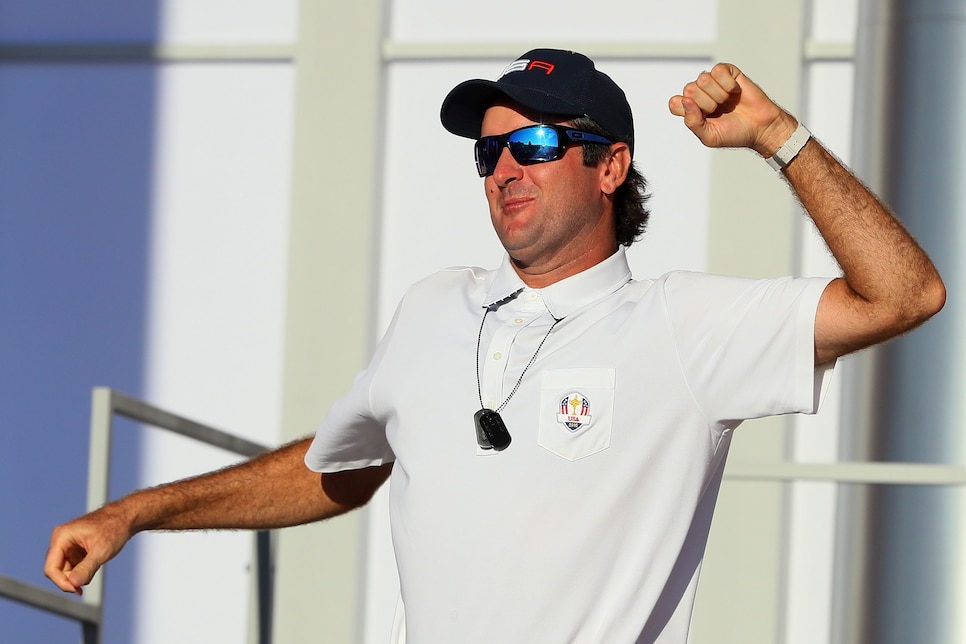 With the excitement and drama the last few Ryder Cups have provided, there's no question 2018's version at Le Golf National in Paris is one of the more anticipated match-ups in the biennial event's history. Just ask some of the American players, who were talking about their hopes of making captain Jim Furyk's team back in January. Leave it to a veteran lefty to further prove this notion. And no, we're not talking about Phil Mickelson.
After his impressive victory on Sunday at the WGC-Dell Match Play, an always emotional Bubba Watson spoke about how focused on golf he's been this season, something that's helped him win twice in the last two months. This focus, plus a new putter and some other major equipment switches, makes Watson one of the favorites in two weeks to win the Masters for a third time.
Naturally, Watson was asked just how confident he was heading into the season's first major after his match-play victory. While he sounded excited about getting to Augusta, he didn't hide the fact he's got another big event on his mind, too.
"I'm really excited. I really hope Jim Furyk—I know I'm not supposed to say this—on the TV station, I hope Jim Furyk is watching, because I really want to play in France. I want to be a vice captain, but I'd rather play."
Watson, who played on the 2010 and 2012 American teams, was left off Davis Love III's winning team at Hazeltine in 2016 despite being ranked No. 7 in the world at the time. He was later named a vice captain by Love—a role Watson described as "the greatest thing I have ever done in golf"—but it's clear he wants to play this time around, something he was on pace to do even without Sunday's victory as he ranked 11th in the standings as of March 21.
Watson's not the first to openly talk about the Ryder Cup in this fashion. Justin Thomas, whom Watson defeated in the semifinals on Sunday, caught flak in 2016 for stating he'd rather be on the winning Ryder Cup team than win a major that season. Thomas has yet to get his wish, but he did get his first major at the 2017 PGA Championship. It's safe to say both he and Watson have a puncher's chance of teeing it up for the U.S. in France this fall.