The Loop
Bubba Watson: I want to be Ryder Cup assistant captain if not picked to play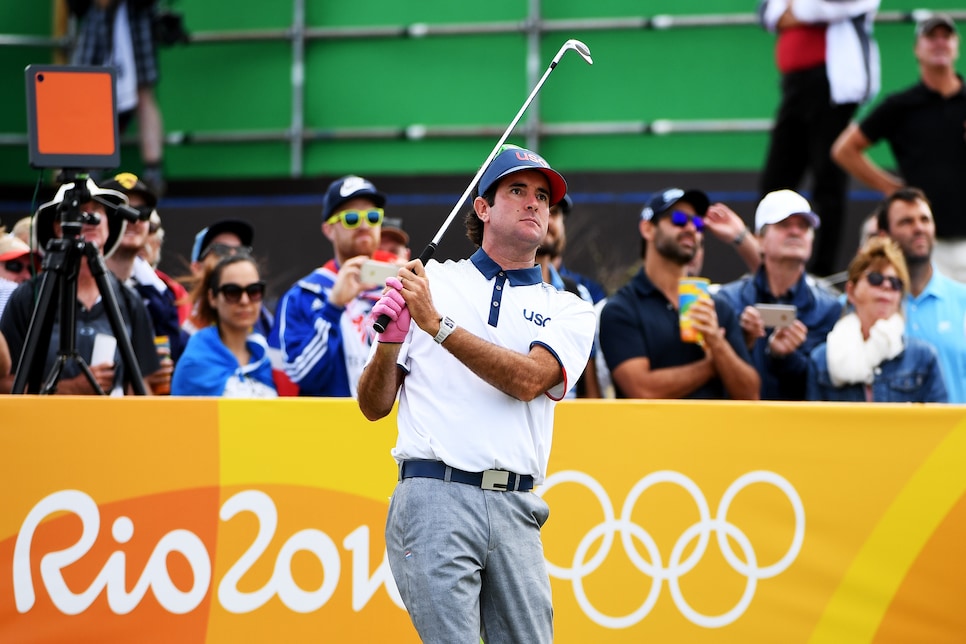 ATLANTA -- Bubba Watson's Ryder Cup exclusion has been the primary talking point regarding Davis Love III's captain's picks. In one regard, it's not totally surprising that Watson was not among the first three selections: since winning at Riviera and coming second at Doral, Watson hasn't posted a top-10 finish. Conversely, Watson was the first player that missed automatic qualification and, despite an uneven season, is still the No. 7 ranked player in the world. Even for Watson, who tends to be a lightning rod for all matters, it's a head-scratcher.
The Europeans have noticed this dilemma, and Lee Westwood tried to throw fuel on the fire by stating Watson's omission could be detrimental to team spirit. Yet, to his credit, Watson has taken the high road, and proved his loyalty by stating if he's not picked, he still wants to be part of the American endeavor at Hazeltine.
"You know, we all want to be there," Watson said following his first round at East Lake. "We all want to be a part of the team. Like I said in an interview yesterday, I want to be a part of the team. I sent (Love) a text that said, 'Can I be assistant captain if you don't pick me?' So I put it out there. I want to be a part of the team no matter what."
Watson is still in the running for Love's final pick, which will be named at halftime of NBC's Sunday night football game. But, no matter who Love taps as the final player for Team USA, it sounds like Watson will be on the Hazeltine grounds next week.