The Loop
Bubba Watson does a really good John Daly impersonation at Bay Hill
A long-hitting PGA Tour player knocked three straight balls into the water before writing a double-digit number on his scorecard and shooting one of the worst rounds of his career. Sound familiar?
Six days after John Daly shot 90 at Innisbrook, Bubba Watson signed for an 83 at Bay Hill, including an 11 on the par-5 sixth hole. Watson withdrew following his round because of allergies.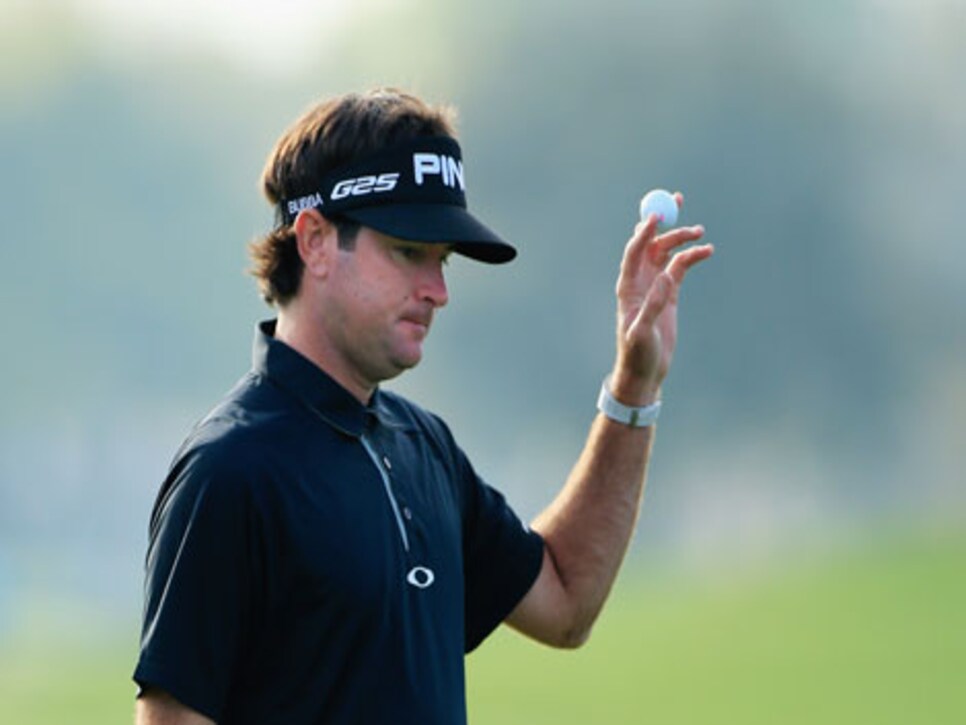 "It's hard to focus when you're heads all discombobulated from medicine and pollen #spellcheck" Watson tweeted.
But the Watson-to-Daly comparisons don't end there. Coincidentally, Watson's 11 came on the same hole Daly posted the biggest blowup of his blowup-filled career. In the 1998 Bay Hill Invitational, Daly made an 18 on No. 6 in the final round.
This week's Arnold Palmer Invitational is used by many players as the final big tuneup for the Masters. Interestingly, on Thursday, the reigning Masters champ, Adam Scott, bested Bubba, the tournament's 2012 winner by a whopping 21 shots.
"Looking forward to getting back out there #twoweekstilaugusta" Watson added on Twitter.