Equipment
Bubba Watson changed drivers and irons last week—here are photos and details of it
For players such as Bubba Watson, Bryson DeChambeau, Tony Finau and Gary Woodland, the Hero World Challenge, as with many of the unofficial events late in the year, serves as a way to test new equipment under tournament conditions. Whether it be drivers, irons, putters or, in the case of DeChambeau, a new putter grip, these players know there's no such thing as an offseason when it comes to finding the most ideal equipment.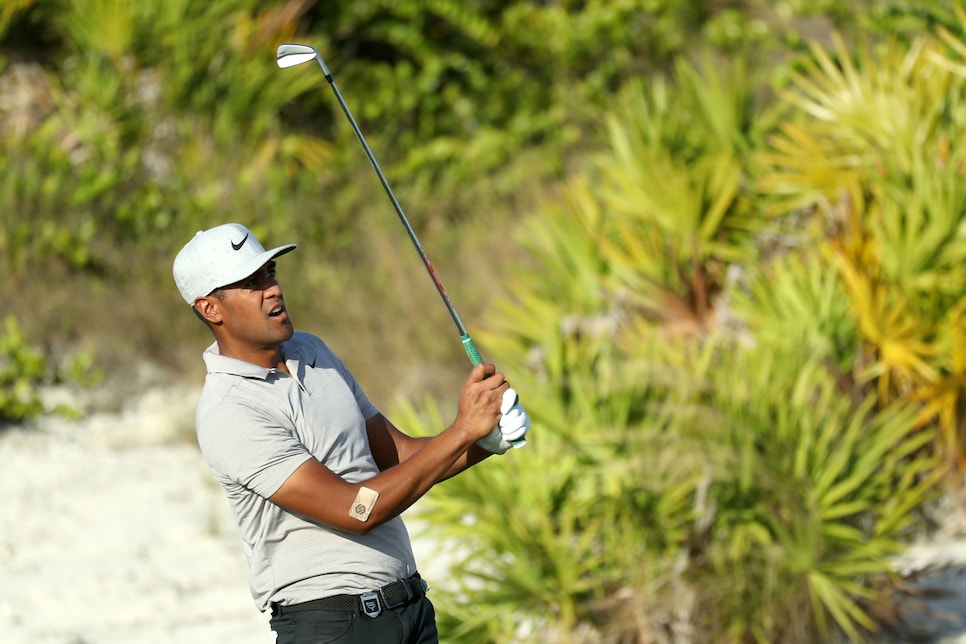 Tony Finau signed with Ping in January and enjoyed a break-out season in 2018, culminating in his Ryder Cup selection. Finau used the Hero World Challenge to try out the company's prototype Blueprint irons. Finau, who had been using the company's iBlade irons for the bulk of his set, played the forged blade Blueprint irons at Albany Golf Club in the Bahamas. Finau's irons are five-eighths of an inch over in length with Nippon Modus 3 120-TX shafts. His grips are Lamkin UTX Mid F/C with four wraps under the left hand and three wraps under the right hand. Finau also changed to a different Piretti putter with an extra 2 degrees of loft to it after Thursday's opening round. Finau was tied for the lead after 54 holes and finished second.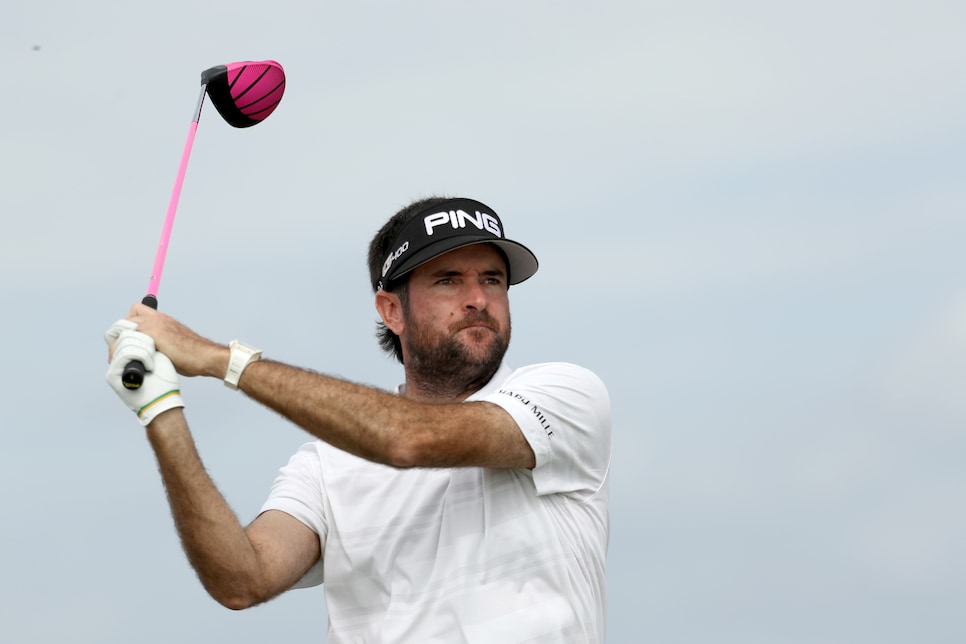 Bubba Watson made a couple of changes at the Hero World Challenge. Like Finau, Watson put Ping's new Blueprint blade irons in the bag. The irons are a half inch over in length with True Temper's Dynamic Gold X100 shafts. The grips are Ping's 703 Gold with a whopping 13 wraps of tape under the left hand and 11 wraps under the right hand. But perhaps the more noteworthy change is that Watson—one of the tour's longer hitters—made a driver switch, albeit a modest one. Watson had used Ping's G400 LST driver, the lowest-spinning member of the G400 family, but moved to the standard G400 (pink, of course) because he wanted more spin to enable him to curve the ball easier, and he felt the LST was occasionally falling out of the air because there was not enough spin. Watson's G400 has a stated loft of 8.5 degrees, but he uses the adjustable hosel to bring it down to 7.5 degrees. Watson continues to use a True Temper Grafalloy BiMatrx shaft at 44.5 inches, tipped half an inch.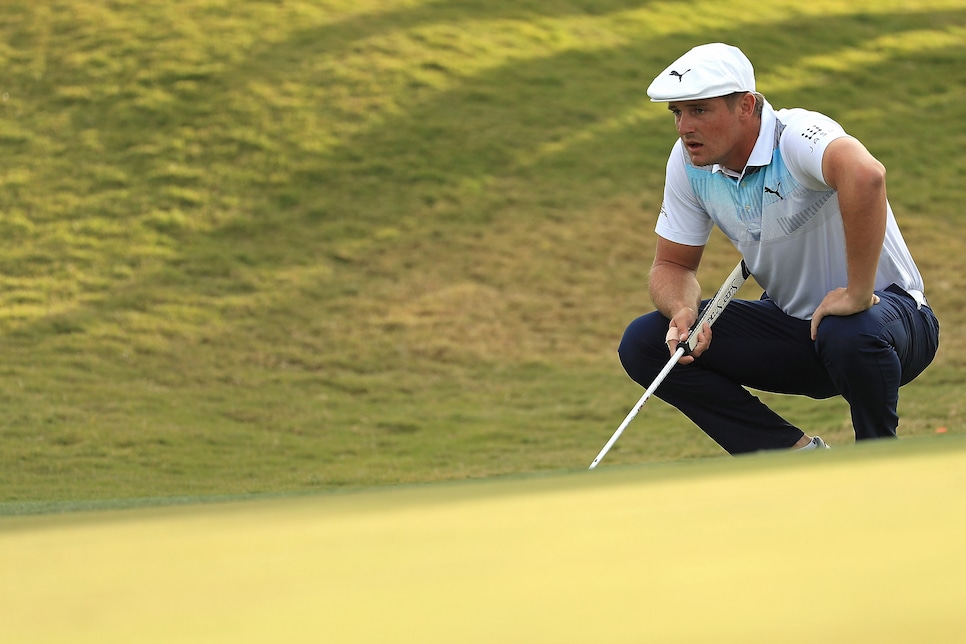 Bryson DeChambeau's oversized grips have been a noticeable hallmark of his equipment, but what many don't realize is that the oversize grips extend to his putter. That makes his change at the Hero World Challenge to JumboMax's new JumboFlat 17 putter grip noteworthy. DeChambeau, who has used the company's grips for seven years, put the 130-gram grip on his SIK putter. The JumboFlat 17 features a round bottom and wide, flat top with an oversize profile that works well with DeChambeau's forearm-lock style of putting.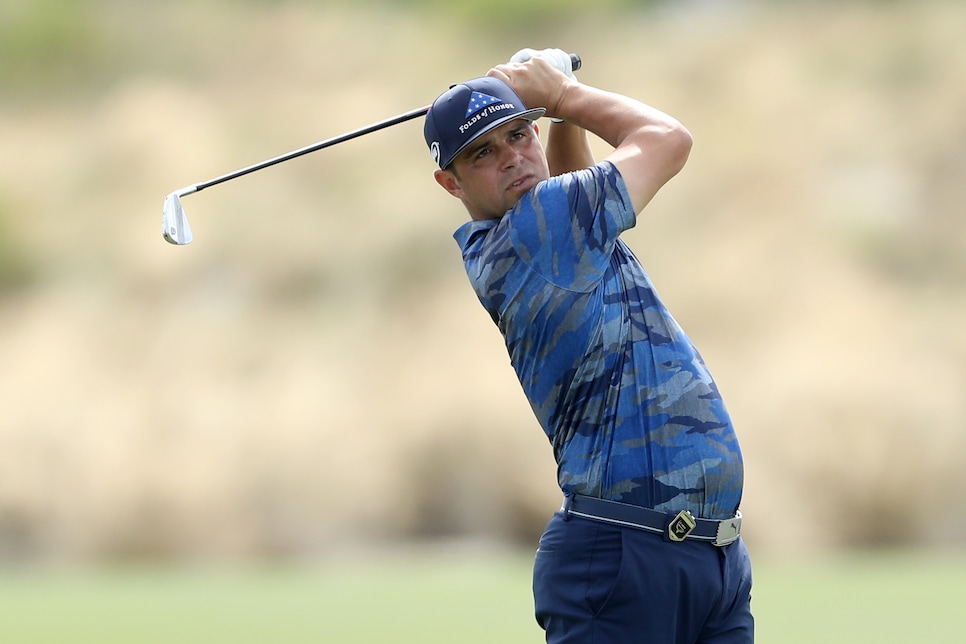 Gary Woodland has not had an equipment contract for irons in some time, making his use of prototype Wilson muscleback blades an interesting choice. Woodland, who in his last start at the Mayakoba event used Titleist's 716 MB blades, used the Wilson clubs at the Hero World Challenge. The irons look somewhat similar to Wilson's FG Tour 100's that debuted a few years ago, but Woodland's prototypes feature a notch in the heel area a little bit above the sole line with the notch extending more than halfway across the club toward the toe.