The Loop
Bubba Watson just bought Chipotle for every employee at Ping
PHOENIX -- Wondering if Bubba Watson is still celebrating his recent Masters victory? He capped a visit to Ping's headquarters in Phoenix on Tuesday by buying the company lunch.
Literally, the entire company.
Bubba loves Chipotle -- "it tastes good and it's easy," he said -- so that's what he ordered for Ping's more than 900 employees. He even spent some time handing out drinks. Needless to say, they were all pretty happy.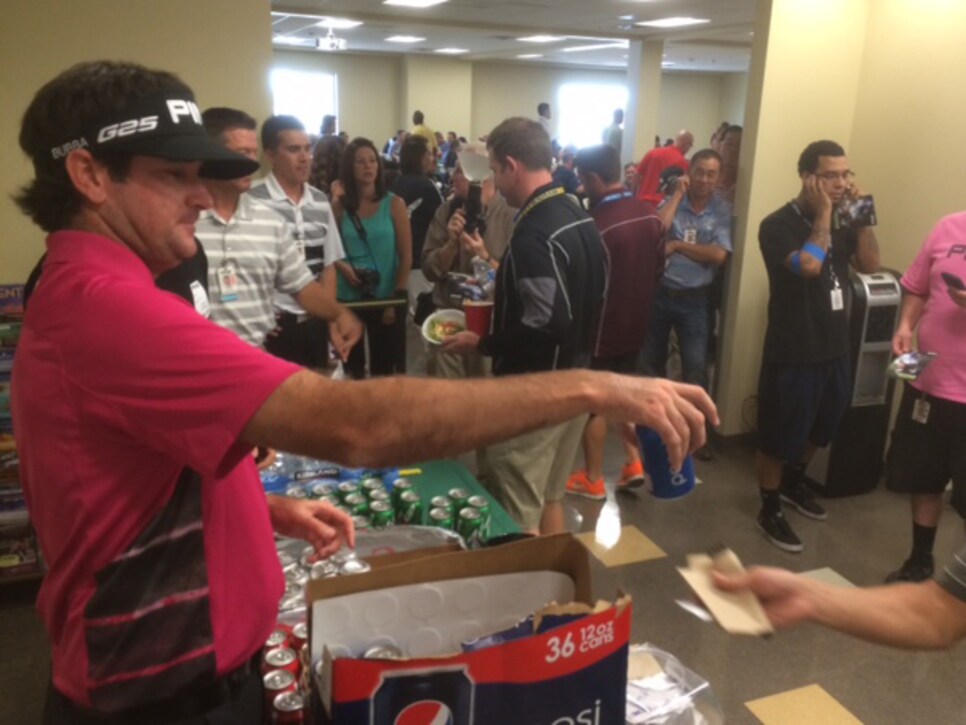 This isn't the first time Bubba bought the company lunch. In previous visits he's opted for pizza and sandwiches, but this time, he was in a Chipotle mood.
No official number on how much it all cost. One estimate pegged the figure around the $10,000 mark.