News & Tours
DeChambeau says report he's been offered $135 million to join Super Golf League is 'wrong'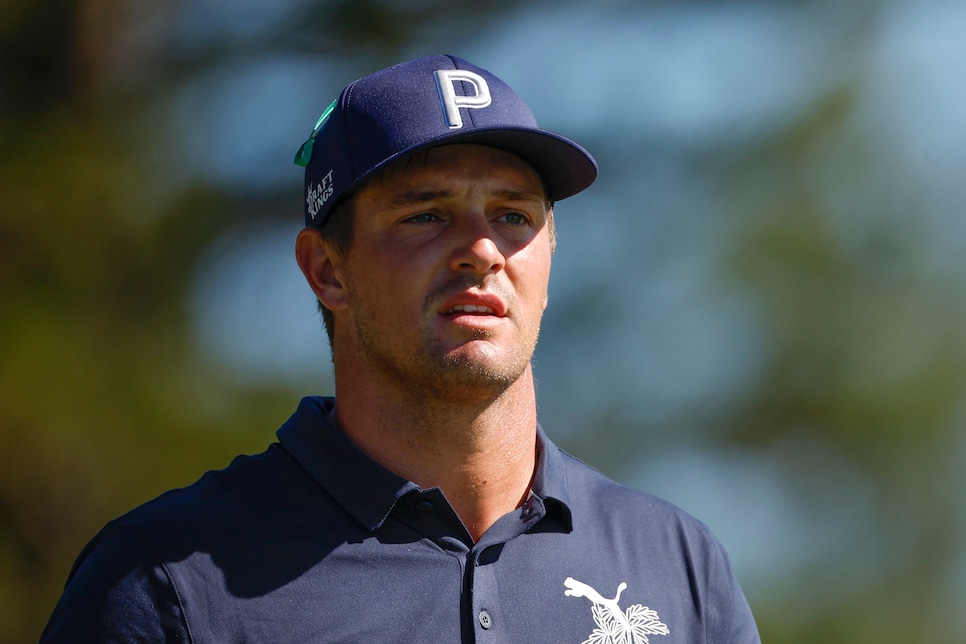 Bryson DeChambeau has been offered $135 million to join the Saudi-backed Super Golf League, according to a report from Sportsmail. It's a deal that DeChambeau denied was true on Instagram on Thursday.
Though other player offers have begun to emerge from the still-to-be-launched global circuit—highlighted by Ian Poulter and Henrik Stenson reportedly weighing $30 million proposals—DeChambeau's alleged number is by far the highest figure to leak thus far. It also comes as non-disclosure agreements are reportedly being signed with the SGL; Lee Westwood admitted to signing an NDA during a Wednesday press conference at the Saudi International while Dustin Johnson echoed Westwood's response when asked about receiving an offer.
Phil Mickelson, who is also playing in the Saudi International, acknowledged that "Pretty much every player in the top 100 in the world has been contacted," when asked if he's received a proposal.
DeChambeau declined to speak to the media following his first round at the Saudi International, but on his official Instagram account he replied to the report as "wrong."
The PGA Tour and DP World Tour have promised punishment and possible lifetime bans to any player that joins the rival upstart. As for player participation at the Saudi International, the PGA Tour granted conflicting-event releases under the condition the players appear at a future AT&T Pebble Beach Pro-Am, the tour-run event that coincides with this week's Saudi International.
DeChambeau, 28, is currently ranked No. 9 in the world. He's won eight PGA Tour events, highlighted by capturing the 2020 U.S. Open at Winged Foot. His physical transformation in pursuit of power has made him one of the marquee attractions in the sport. However, DeChambeau is coming off a tumultuous season which featured a number of high-profile disappointments and gaffes, and his feud with Brooks Koepka—a feud that was often out of his control—was one of the overriding storylines of the year.
At last year's PGA Championship DeChambeau said he had "people in the background" focusing on the SGL matter.
"From my perspective I'm not trying to make anybody mad. I'm not trying to make anybody side on one side," DeChambeau said. "From my perspective I want the best for the players and for the fans, and whatever players do in regards to this tour or whatnot is going to make my decision. I will never commit to anything. From my perspective it's about the players looking at it in a different way, and if they want to do that, then okay. If the players go, then I'll probably follow suit."
Sportsmail reports the Saudi group behind the SGL is willing to spend £1.5 billion for player commitments.