News
Bryson DeChambeau's answer to a question about his back injury is nothing short of a masterpiece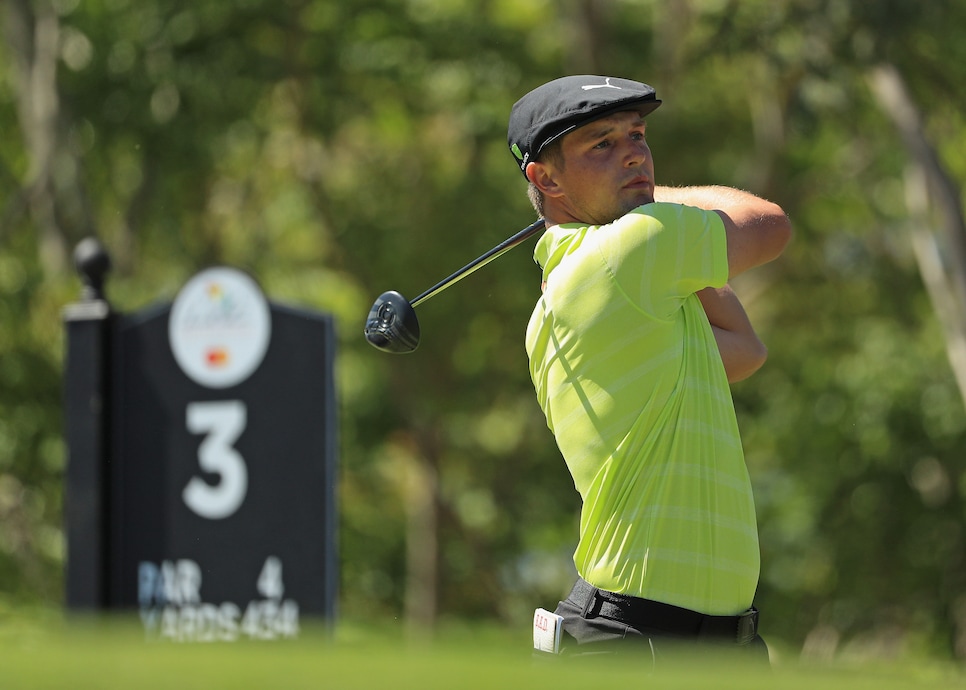 To most of the golf world, Bryson DeChambeau is a mad scientist. To a degree, the moniker makes sense: he majored in physics at SMU, is obsessed with statistical analysis, and has the audacity to question the game's most universally-accepted norms. And yet, to digest DeChambeau strictly at this academic level is missing the point. There is a genuine artistry to his methods, one that might make some roll their eyes but others appreciate for the genius that it is.
Case in point: DeChambeau's expansive reply to a simple inquiry on Saturday at the Arnold Palmer Invitational.
The 24-year-old, who finds himself in Sunday's final group at Bay Hill, was asked about the status of his back. DeChambeau had pulled out of the Valspar Championship with injury, so given his strong play in Orlando, it was reasonable to find out what had changed in the past week.
A question DeChambeau turned into a work of art.
"Well it was the QL and that really got inflamed for me," DeChambeau said. "It was because my quadratus lumborum wasn't working, my iliacus, longissimus thoracis, they were all kind of over working, if you want to get technical on that. But they weren't working very well and I overworked them. Pretty much my lower right back was hurting and I rested it. How about that?"
I could be wrong, but I don't believe Dustin Johnson described his Masters injury in the same fashion.
The Sunday leader board at Bay Hill is stacked with Henrik Stenson, Rory McIlroy, Justin Rose, Rickie Fowler, Marc Leishman and Tiger Woods. But we doubt whatever happens inside the ropes will match this masterpiece of a response.