The Loop
Bryson DeChambeau to leave SMU golf team and prep for the Masters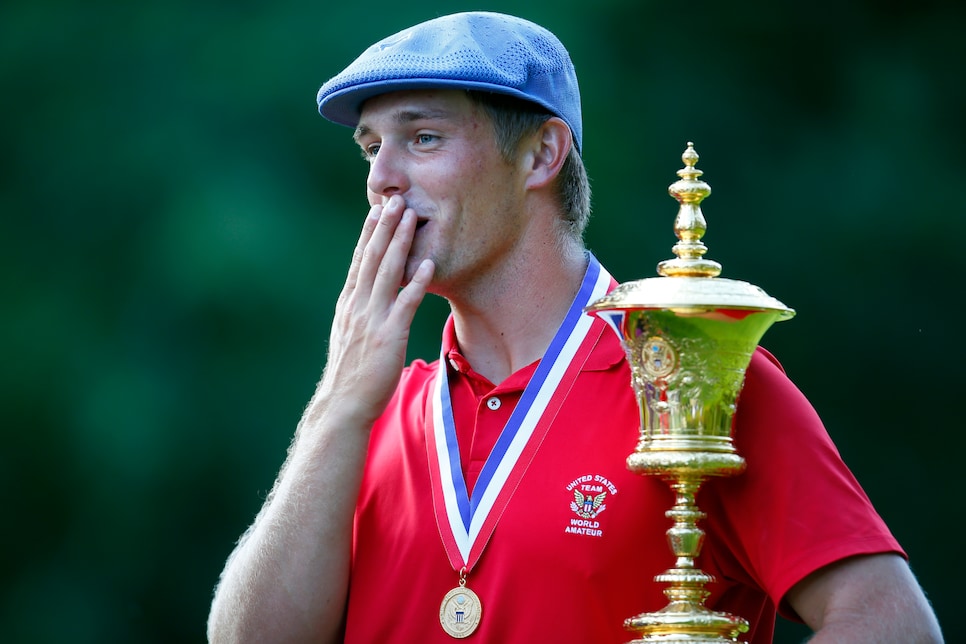 The NCAA's sanctions against the Southern Methodist University's men's golf team have forced No. 1 amateur in the world Bryson DeChambeau to leave the team in preparation for the Masters and U.S. Open.
A report on GolfChannel.com quoted DeChambeau and SMU men's coach Jason Enloe, who was not the head coach when the NCAA banned the team -- and subsequently reigning NCAA individual champion and U.S. Amateur champion DeChambeau -- from defending his NCAA title.
"To best prepare myself for the next six months of competition and future events, I felt it was appropriate to make this decision now to be fair to my coaches and team," DeChambeau told Golf Channel.
"It's just not fair to us what they did," DeChambeau said. "None of us were involved in the infractions and they didn't affect us collectively as a group right now."
DeChambeau was victorious as a junior at NCAAs at the end of April, then became only the fifth golfer in history to win the U.S. Amateur in the same year. The others to do it? Jack Nicklaus, Phil Mickelson, Tiger Woods and Ryan Moore.
In an interview with Golf Digest, DeChambeau said he'd love to have Jack, Phil, Tiger and Moore pose for a photo with him at the Masters. Before heading to Augusta National, DeChambeau said he's reading books on the history of the Masters so he can chat up Augusta National members and be prepared for enjoying the Masters experience.
That's part of his commitment to literature and art. DeChambeau is a different cat. He once rewrote an entire high-school physics textbook, which he still owns. All 180 pages, along with examples, in a three-ring binder.
Known mostly as a mad scientist, because of his love for physics but for building a swing based on data gathered after reading The Golf Machine by Homer Kelley. And his irons are all cut to 37 1/2 inches to properly build an on-plane swing. Different, indeed.
But DeChambeau is part artist, too. The U.S. Amateur champion taught himself stippling art, in which thousands of tiny dots are composed to make real-life patterns. DeChambeau shared this amazing recreation of Hy Peskin's photograph of Ben Hogan at Merion in 1955 with us. It's one of the stippling pieces he has drawn, which currently sits in his home in Clovis, Calif.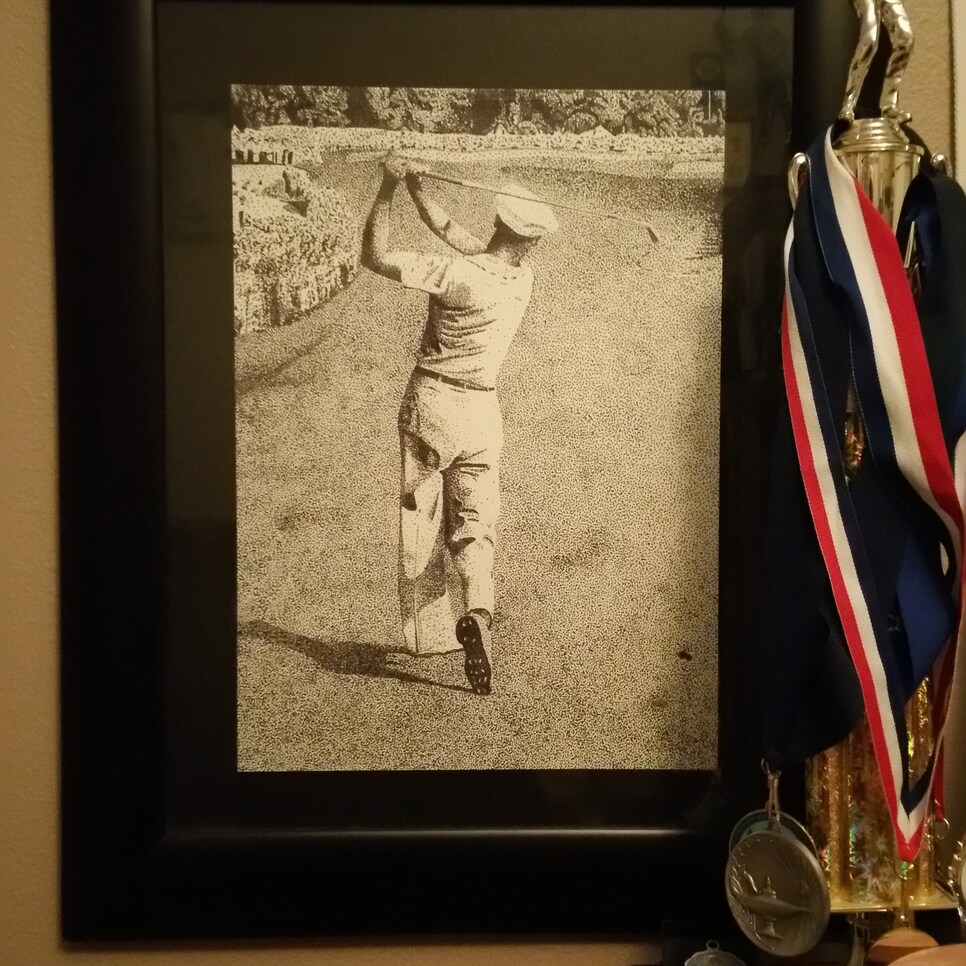 Now, it appears DeChambeau will have plenty of time to study his golf swing, artistry and Masters history as he leaves SMU.
Speaking about the NCAA sanctions, DeChambeau expressed disappointment in the NCAA's rulings for violations committed by former head coach Josh Gregory, which have impacted DeChambeau's ability to defend his NCAA title.
"It's just not fair to us what they did," DeChambeau said. "None of us were involved in the infractions and they didn't affect us collectively as a group right now."
"This is a tyrannical program that sanction too many people and they were way too harsh on SMU. [The athletes] had nothing to do with the violations, but the NCAA is penalizing us as individuals."
DeChambeau gets an exemption into the Masters, U.S. Open and British Open as the U.S. Amateur champion, and so he's expected to remain an amateur at least through the Masters. He says hasn't decided whether he would turn pro after the Masters or U.S. Open at Oakmont.