News
Bryson DeChambeau sounds off on USGA's compass ruling: "It shouldn't be an issue, it's not a distance-measuring device"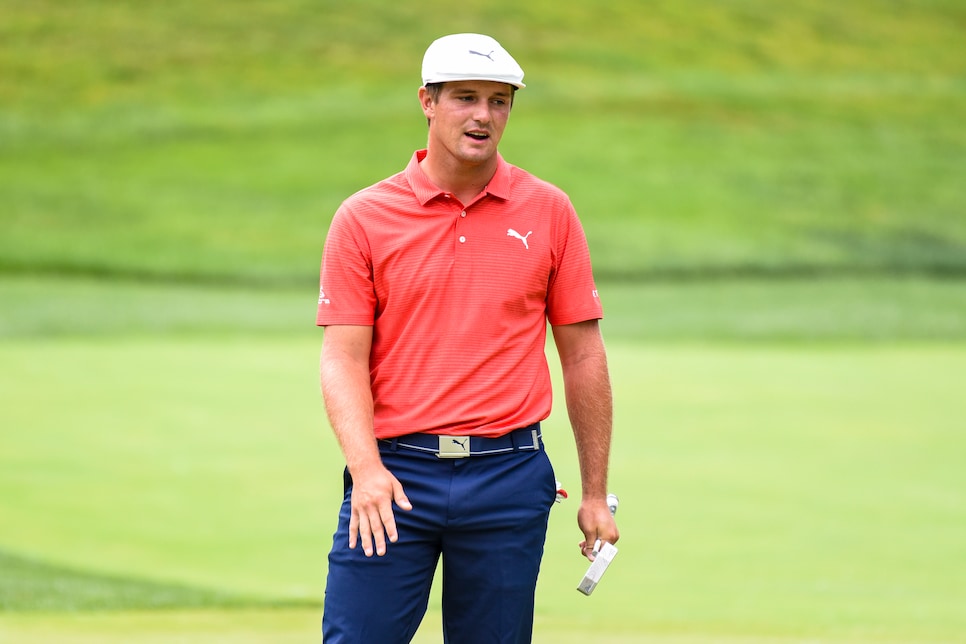 Bryson DeChambeau is enjoying a breakout campaign in 2018. The former U.S. Amateur and NCAA champion has seven top 10s, highlighted by a win at Memorial and a runner-up at Bay Hill, and is in the running for an automatic Ryder Cup spot. Unfortunately for DeChambeau, his name has been in headlines for reasons other than his play.
At last month's Travelers Championship, cameras caught DeChambeau employing a compass during his walk around TPC River Highlands. Most found the scene amusing, further evidence of DeChambeau's phrenic pursuit. The PGA Tour and USGA had another take: it was against the rules.
"They said we just want to let you know we're investigating this device and seeing if it's allowable or not," DeChambeau said in Connecticut. "It wouldn't be the first time this has happened."
Two weeks later, the USGA made a verdict: the compass was deemed illegal.
"The USGA has ruled that the use of a protractor (also known as a drawing compass) during a stipulated round is a violation of Rule 14-3a of the Rules of Golf," read a statement from the PGA Tour to players. "It is considered 'unusual equipment that might assist him in making a stroke or in his play.'"
John Bodenhamer, USGA senior managing director of championships & governance, told Golf Digest that he had a 45-minute conversation with DeChambeau on July 3 explaining the association's decision-making process regarding the use of the compass. In the end, Bodenhamer said, it was determined that the compass had the potential to "compromise a player's skill and judgement."
"With some of these sorts of devices, it can be difficult lines to draw on what's permissible and what is not permissible," Bodenhamer said. "But here, we drew the line there with Rule 14-3 [that the compass did not conform].
"I've got to be honest with you, Bryson is amazing. We had a great discussion. We applaud his innovation. He always is on the cutting edge. And I think we need to be talking with him more often to get a sense of how technology can be used by players. I think we'll see him continue to push things to make himself better and we applaud that."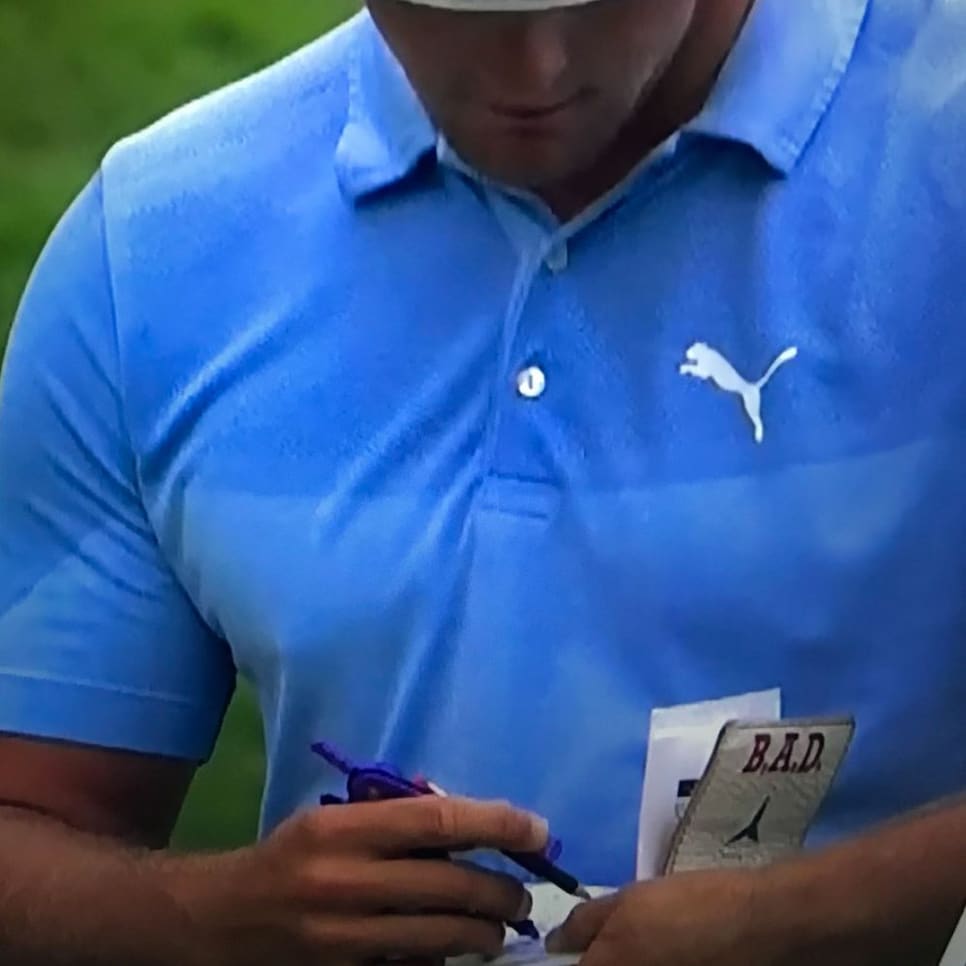 On Wednesday DeChambeau, playing in this week's John Deere Classic, had his first public comments since the ruling.
"Look, I'll say one thing on that. I will say it's unfortunate," DeChambeau said at TPC Deere Run. "That was never my intention, to skirt the rules or anything like that. It was just a device I thought had been used for a long time in different fields. It shouldn't be an issue. It's not a distance-measuring device. It's just a referencing tool."
DeChambeau was also clear that he's not going to change his approach, or that he's purposefully trying to bring attention to himself.
"I'm trying to utilize every tool in my brain to be able to reference information and get information in a way that I can utilize to the best of my ability. We want to see what's allowable, and what information we can gather, and how much resolution can we have under that type of information," DeChambeau said.
It's not the first time DeChambeau has had issue with the USGA. In 2017, the governing body ruled his putter used for a side-saddle stroke non-conforming. The 24-year-old said he hopes to have more clear communication with the USGA going forward.