Think Young, Play Hard: Bryson DeChambeau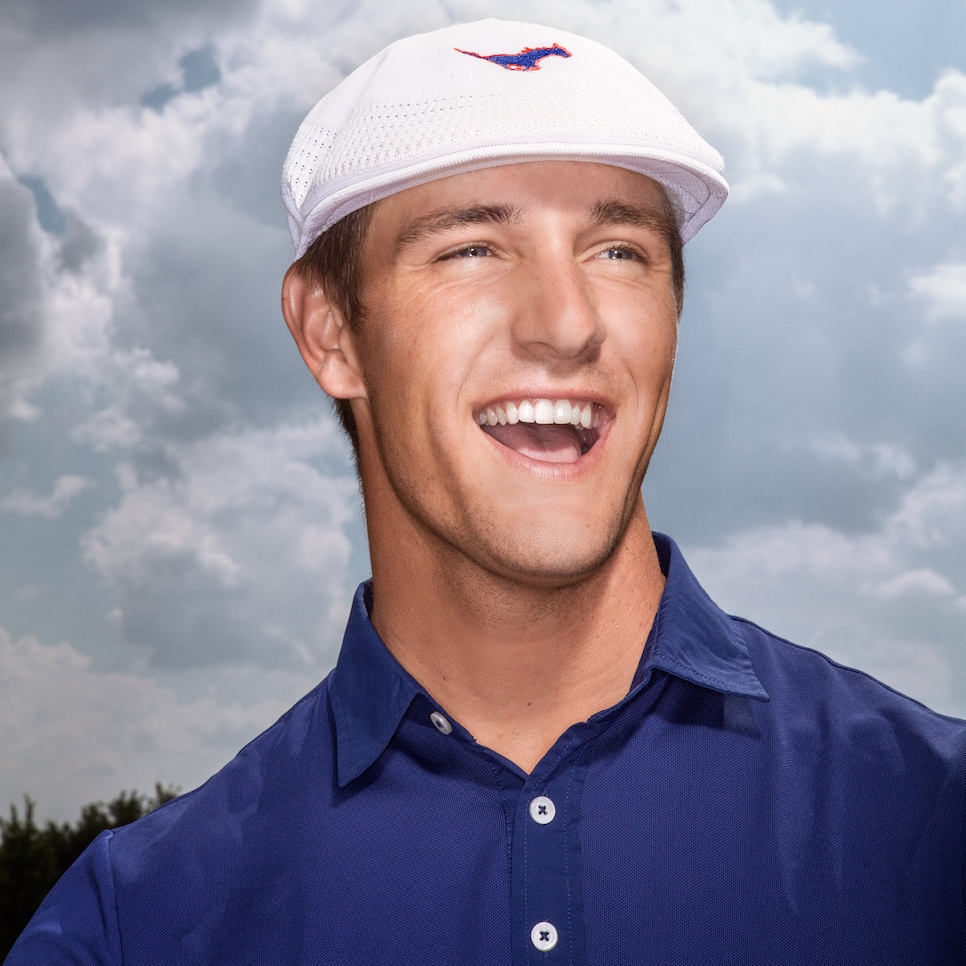 Photos by Brent Humphreys
My Hogan cap has become my signature look. I saw one at a junior event in a golf shop at age 13. I loved the unique look and knew golfers like Ben Hogan and Payne Stewart used to wear them, so I put it on. I won my next event and have worn one ever since.
▶ I ONCE REWROTE AN ENTIRE PHYSICS TEXTBOOK IN HIGH SCHOOL. The theories, the examples, all of it into 180 pages in a three-ring binder. I committed myself to memorizing and completing tasks at a young age. At 6 years old, I could do mental math.
▶ PARTS OF MY LIFE ARE ALL ABOUT INTENSE FOCUS. One day it'll be cleaning my room. The next day, my room'll be a mess like it is now. That's because I'm onto the next thing. That approach and ability to focus has allowed me to succeed in golf.
▶ I WILL BECOME THE WORLD NO. 1 ONE DAY. Thinking back a couple years, it's hard to fathom what I've accomplished. It comes from commitment to hard work.
▶ MY TIME AT SMU WILL BE CUT SHORT BY THE NCAA. A school violation that has nothing to do with the current team has put the program on probation. Because of these harsh sanctions, I'm turning pro after the Masters or the U.S. Open. I haven't decided yet. But this is unfair. The NCAA is too tyrannical. The sanctions have left me with a really bad taste in my mouth about the NCAA.
▶ SOME PEOPLE MIGHT THINK OF ME AS THIS MAD-SCIENTIST TYPE, given my love of physics. But you'd be surprised to know I'm an artist, too. I'm into stippling drawings, a style of art in which you use thousands of tiny ink dots to create images. I recreated the iconic Hy Peskin photo of Ben Hogan at Merion using this technique. I love to draw. It has allowed my creative side to come alive in golf, too. I visualize shots much better now. My goal is to maximize my artistic and scientific sides.
▶ I'VE BEEN SIGNING MY NAME BACKWARD WITH MY OPPOSITE [LEFT] HAND. Why? It's a challenge. It's part of dedicating myself to a task until I get it right. I've been signing autographs like that for fans since the U.S. Amateur.
▶ BEING THE U.S. AMATEUR CHAMP HASN'T FULLY HIT ME. I bet it won't until I'm playing in the Masters in April. While I'm there, I want to try to get a photo of all five of us — Jack, Phil, Tiger, Ryan Moore and me—who have won the NCAAs and U.S. Amateur. That would be cool.
▶ THE IMPORTANCE OF READING IS LOST ON MY GENERATION. I'll read a book three times to truly understand its content. From a speaking perspective, it's really helped my vocab and intelligence.
▶ I HAVE MY IRONS CUT TO THE SAME LENGTH. I do it for accuracy so I can consistently swing on the same plane. I'm sure some people would question that, but it worked in 2015, right? —Interviewed by Stephen Hennessey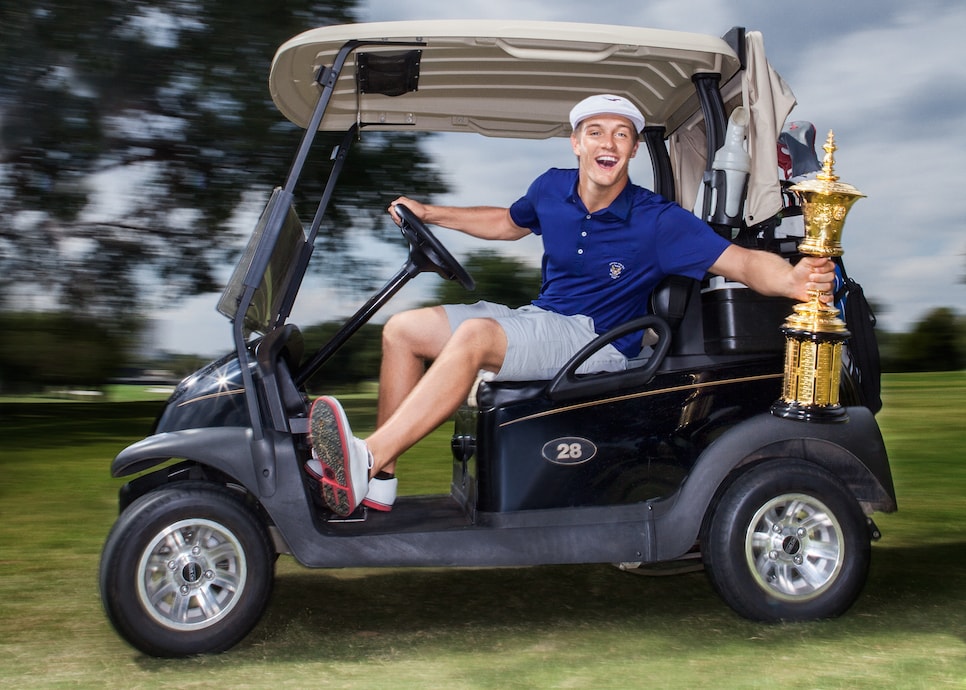 AGE: 22
RESIDES: Dallas
FROM: Clovis, Calif.
NOTED: A senior physics major at Southern Methodist. Fifth golfer to win the U.S. Amateur and the NCAA Championship in the same year (joining Jack Nicklaus, Phil Mickelson, Tiger Woods and Ryan Moore). Received academic honors from the American Athletic Conference. Developed his golf swing after reading the 1979 instruction book The Golfing Machine.