The Loop
Bryson DeChambeau is wearing a shirt with math equations on it, because, well, he's Bryson DeChambeau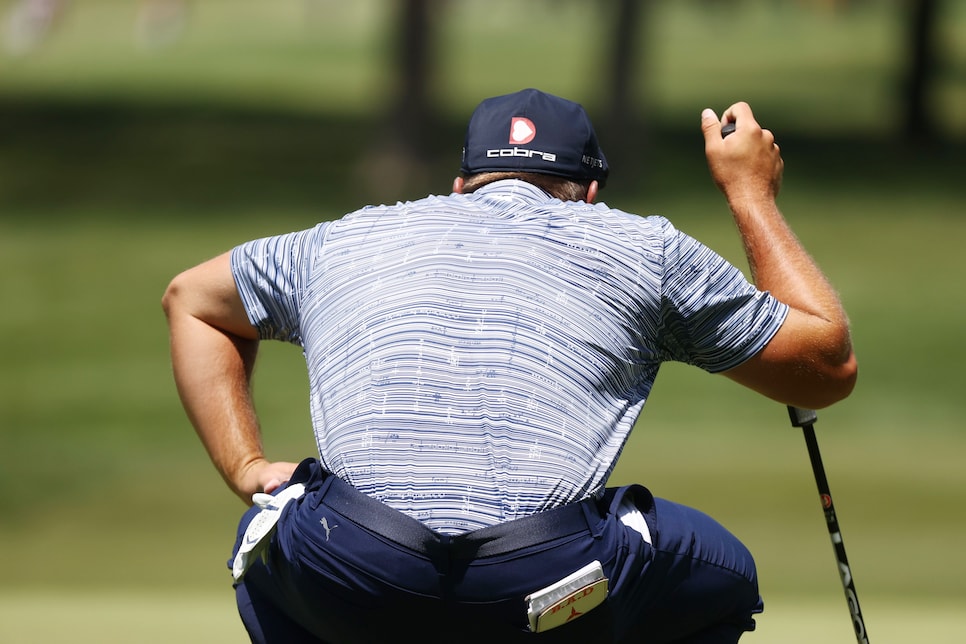 From his diet to his power to his hat to his bizarre practice techniques, Bryson DeChambeau has managed to draw attention for just about every aspect involving his golf game in his young career. It was just a matter of time before he wore a particularly head-turning polo. Or maybe it's head scratching based on your grasp of calculus.
That's because the 26-year-old PGA Tour star/scientist wore a golf shirt featuring math equations during the third round of the Rocket Mortgage Classic. That's right, math equations. Thanks to Brendan Porath for catching this thing of beauty:
Wow. Talk about staying on brand, huh?
The, um, interesting pattern isn't hurting his game, either. DeChambeau, who entered this week with six consecutive top-10 finishes, is in contention once again. If he ever discovers the formula for closing the door on Sundays, the rest of the tour is in real trouble.