The Loop
Bryson DeChambeau channels his inner artist in first Masters round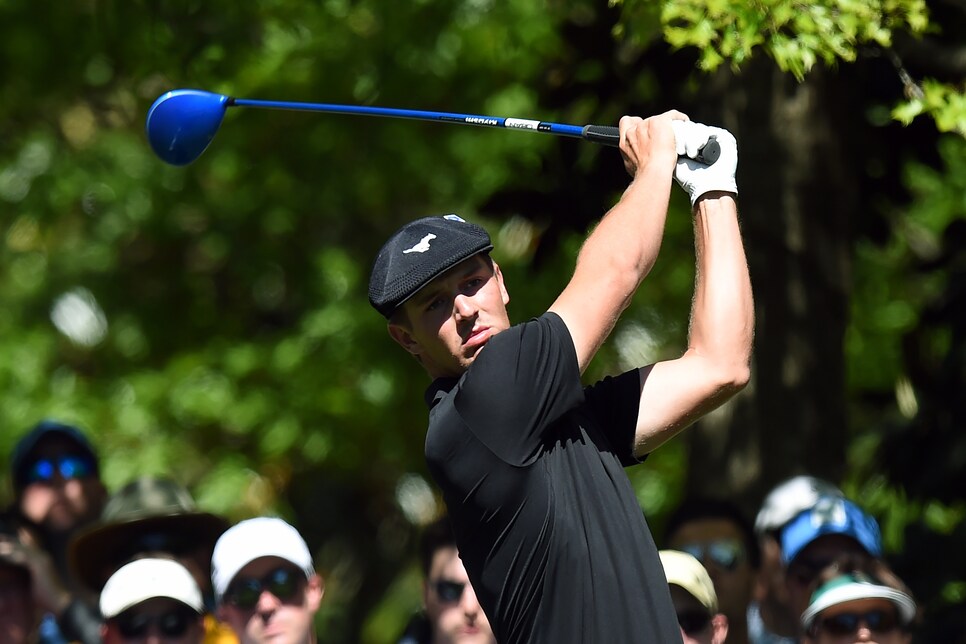 AUGUSTA, Ga. -- Amateur sensation Bryson DeChambeau said he "wasn't nervous at all" playing with defending Masters champion Jordan Spieth.
"I had some adrenaline going but I stepped up there and striped it right down the left-center," the reigning U.S. Amateur champion said after his Masters opening 72. "Most people, I guess, say they're nervous. And, look, as I've been saved by grace, it doesn't matter, this is just another golf shot out here. And if I can perform to the highest level, great. If not, it's an opportunity to show my grace and character."
DeChambeau did not show any sign of nerves, and the grace was in doubt when giving a double thumb's up to television cameras, but in exuding the brash joviality that has defined his almost-finished amateur career he continued to impress. Hitting 11 of 14 fairways and 13 of 18 greens in his first Masters round, he said there was one key difference between his play and that of Spieth.
"I was thoroughly impressed with how he controlled his putts in the wind," DeChambeau said. "That's one thing I kind of struggle with, and I hope I can be a little bit better tomorrow at that, understanding how much wind is going to affect a putt."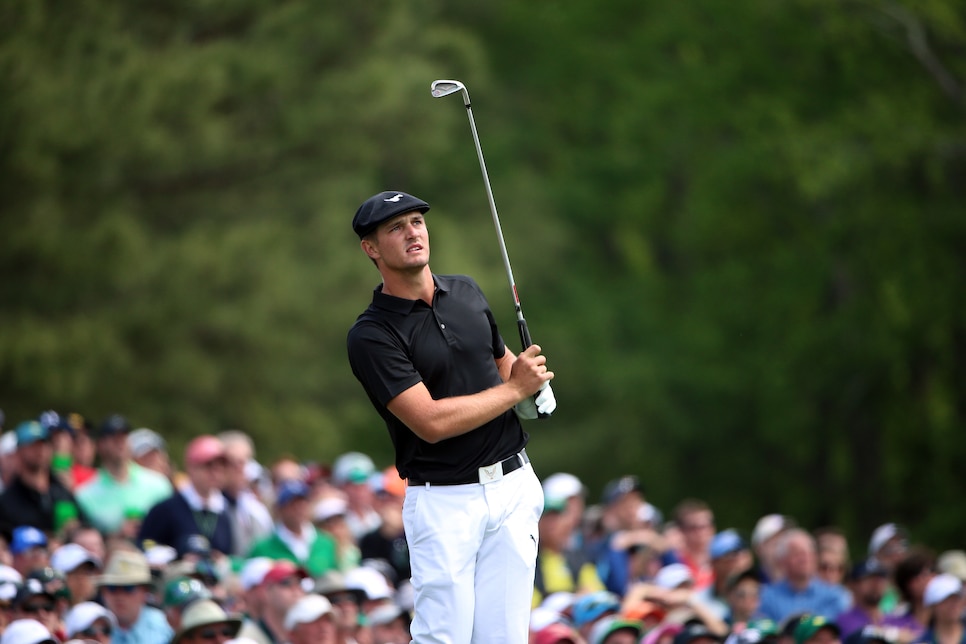 Asked to explain how he would adjust, DeChambeau the scientist said he would have to tap the other side of his brain.
"We're just artists out there. We have to play like an artist out there, and that's what I did on the greens today."
DeChambeau's only significant blemish came at the par-5 15th, where he had 256 yards to the hole. He pulled a 3-wood and asked caddie Drew Hinesley if he was good with the club. "I love it," Hinesley said, but DeChambeau "nuked it" and began barking loud enough for the crowd to hear him say, "Hit it wind."
The ball ended up over the green where DeChambeau tried to bank his return pitch into the upslope, but it skipped over the grain and ended up in the pond fronting the green. He still salvaged bogey with an up-and-down from the drop area.
"That's not an easy place to get up and down from, especially when it's downwind and hit just a fraction too hard. Again, the grain didn't make it pop up and went in the water."
Before his 9:28 tee time, DeChambeau joined Rickie Fowler as active players who were on hand to watch Honorary Starters Jack Nicklaus, Gary Player and Arnold Palmer kick off the event.
"To see Mr. Player and Mr. Nicklaus stripe those shots and start this tournament off. It's my first Masters, it's a special experience. It's not one I can fully describe just yet because it just happened a couple hours ago. But it's one that I will remember for the rest of my life."