News
Bryson DeChambeau and the extraocular: He wins again doing it his way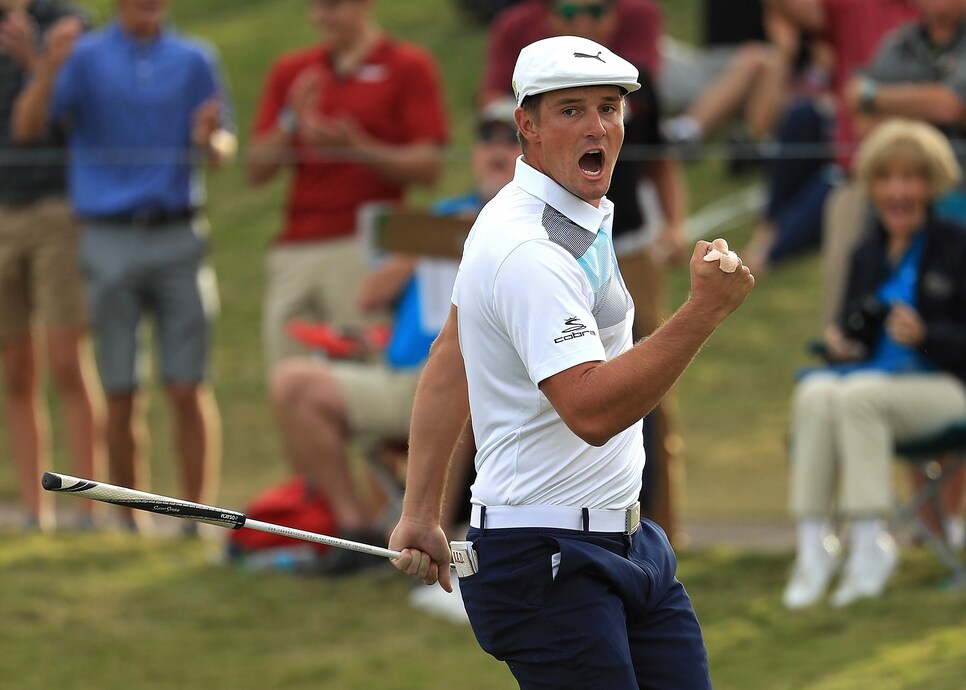 LAS VEGAS — Bryson DeChambeau, as we have learned, is an original, wholly unlike anyone else in golf. All golfers are searching for answers, but DeChambeau does his searching in altogether different places.
He doesn't just read greens, for instance. That would be insufficiently intellectual.
"Well, I've tried about almost a dozen things to make the [putting] line look right over the past year," he said during the Shriners Hospitals for Children Open here this week. "Because eyes are muscles, they change. Just like you feel good with your arms one day and feel bad with your arms the next day. Or your legs, or whatever it is.
"It's just kind of the way it is. Your eyes are muscles, and they change and adapt every single day in different lighting, so you just got to find out what works for you that week."
That, for those who might not know, is an answer unlike any other, identifiably his own. The only surprise is that he did not use the medical term for the eye muscles, extraocular.
What ensued on Sunday afternoon was sufficient to concede him his point. His eye muscles, unlike Tiger's glutes, were activated and he won the Shriners Hospitals for Children Open over Patrick Cantlay for his fifth PGA Tour victory.
Paralysis by analysis afflicts others, but DeChambeau, 25, obviously is immune. The victory, his third in his last five PGA Tour starts, and fourth in his last 11 starts, came after a month-long hiatus that his putting enjoyed with him.
"My putting was a little rusty," he said on Saturday. "I haven't really worked on my putting the past few weeks, and that's not been good. I'm still not seeing the line as well as I would like to. It's all visual. If I start seeing it really well, watch out."
He was not bluffing. Late in the final round at the TPC Summerlin, he found himself suddenly trailing Patrick Cantlay by a shot and was staring at a 58-foot eagle putt from the fringe on the par-5 16th hole.
He read this one perfectly, the ball trickling into the cup to regain the lead and propelling him to victory.
"When I hit it it's like, alright, it's pretty solid speed off the start," he said. "Then I saw it about halfway down there and I was like, ooh, that might be a little fast. For whatever reason the slope gradually declined and went to about like a two percent slope and the ball started just rolling perfectly to the right just like I had envisioned. Just held straight that last little bit and was able to trickle in. I haven't given a reaction like that [a fist pump] in a while."
It was further affirmation, too, that he has learned how to close, rather than succumbing to the pressure, what he calls "feeling comfortable neurologically."
"I would say just on a general basis that it's something that I've derived in my brain," he said. "It's like I have this black space and it's just of my hands and arms and body and I see it and I just take it back and have this neurological sensation or input that I have for applying force to the club. There is a track to it. I see it and in that vision. Some people look and envision shots, do all that, but I just create it in my brain."
He does it his way, and whatever anything thinks of it, his way is undeniably proving to be rather formidable.