News
Bryson DeChambeau is no longer hulking up, ending golf's greatest spectacle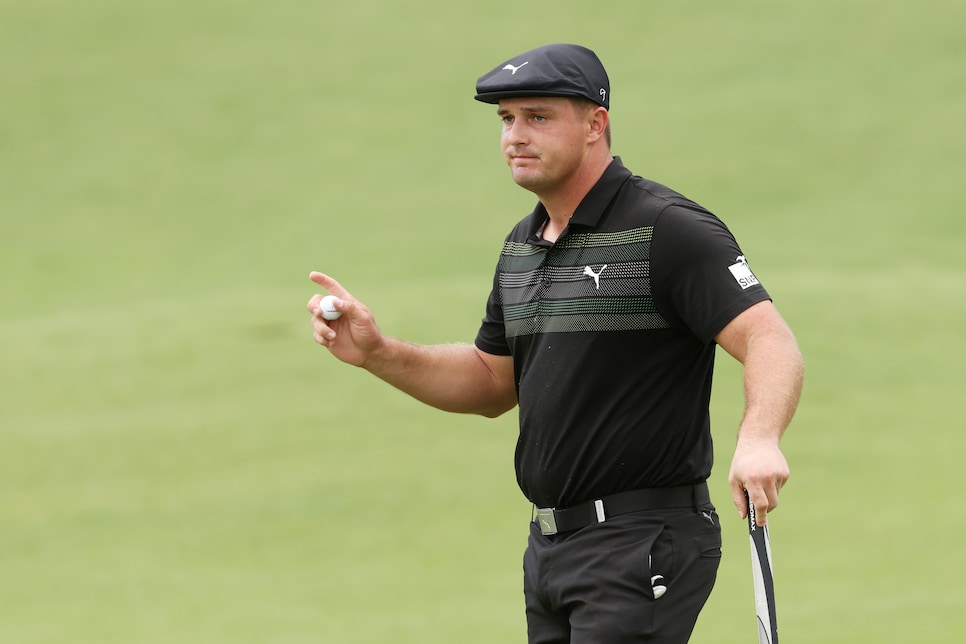 Golf's great spectacle has come to an end.
No storyline has captured the fascination of the sport than Bryson DeChambeau's odyssey from man into mountain, under the hypothesis that massive distance gains would beget better performance. DeChambeau's quest was originally treated with curiosity, and perhaps a bit of derision, chalked up as another eccentricity from the former NCAA and U.S. Amateur champ. Only the Mad Scientist proved his formula wasn't so mad by winning the U.S. Open, the capstone of a 2020 season with 11 top 10s in 19 starts. His conquest at Winged Foot felt like a seminal moment, his overpowering display bringing the distance debate to the forefront.
While that debate remains ongoing, Bryson's quest is changing directions. Speaking at the European Tour's Saudi International Wednesday, DeChambeau was asked if he's continuing his notorious diet, which included seven milkshakes a day. His answer may break your heart.
"I've cut down a little bit. I'm trying to lean out and retain strength," DeChambeau said. "I'm trying to look better than look a little pudgy. I don't want to look that way anymore."
For those seeking solace, Bryson's distance journey continues; this is the same guy who was nearly blacking out in chasing swing speeds just weeks ago. Alas, he'll no longer go about this journey looking like a Staten Island bouncer. Kind of makes you wonder if it's even worth it.