The Loop
Bruce Irons Is On The Tee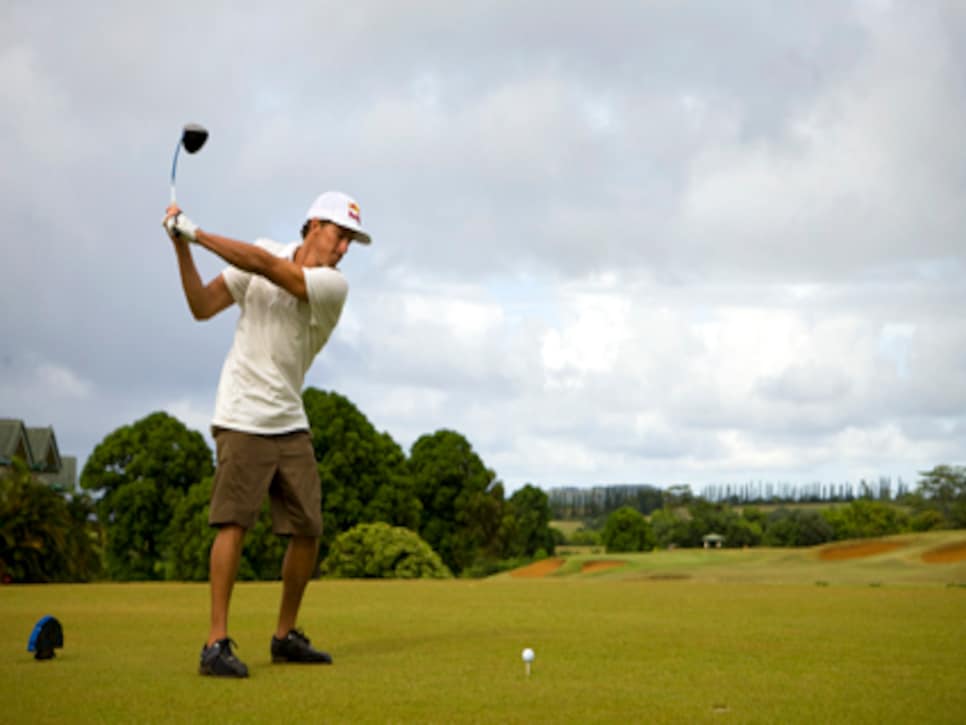 Irons, considered one of the best big-wave surfers alive, is on the cover of the latest issue of Transworld Surf Magazine in a  shot similar to the one below: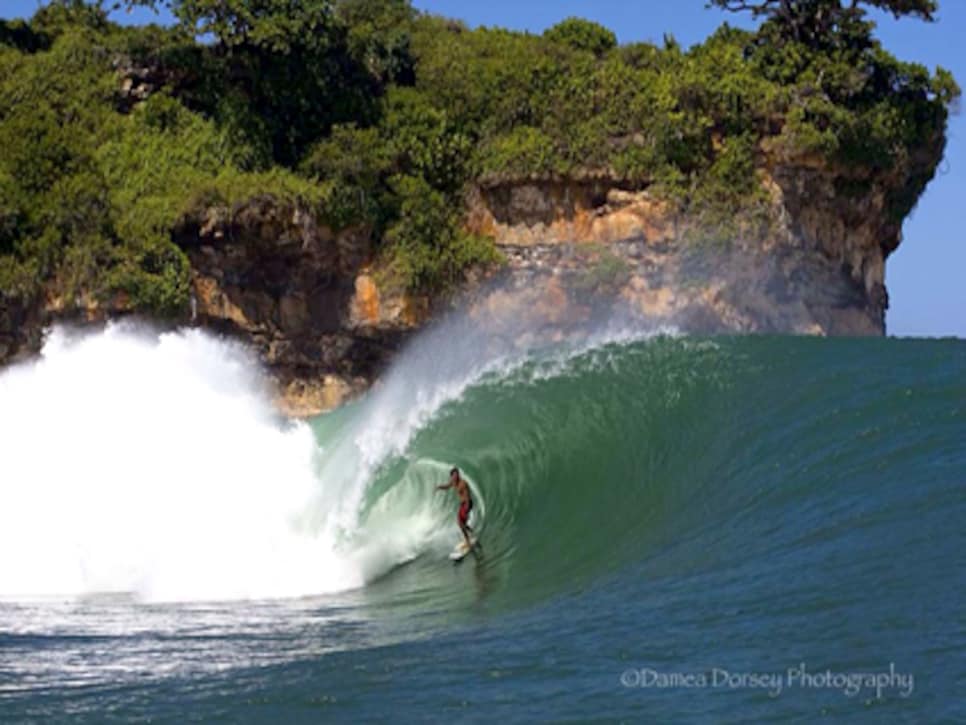 In a Q&A on page 130 of the magazine, Irons is asked: Last strange interview?
"It wasn't strange, but it was cool. Golf Digest interviewed me--I guess they found out I was a total golf-groupie weirdo."
I think I'd rather go across the middle for a high pass with no pads on against the Baltimore Ravens defense than do what Bruce Irons does for a living, which is the equivalent of jumping off a five-story building, and if he screws up, his landing is generally a bed of razor-sharp coral.
Irons and his brother, Andy, a three-time World Champion of surfing, grew up right around the corner of the Prince Course on the North Shore of Kauai. I met Irons on the first tee of the Prince, and we played 14 holes. I was in town to report an Away Game, and Irons, who said he had time for only nine holes, kept playing because he wanted to continue showing off his favorite course in the world. He kept saying, "I have to stay for the next hole." Irons is clearly passionate about the game, he's about a 10-handicap, spent some time at the Leadbetter Academy and has a personalized putter made by Scotty Cameron.
Irons finally left after 14 holes because he had to help his friends unload their catch from the boat. They were calling him throughout the round to report what he was missing on the water.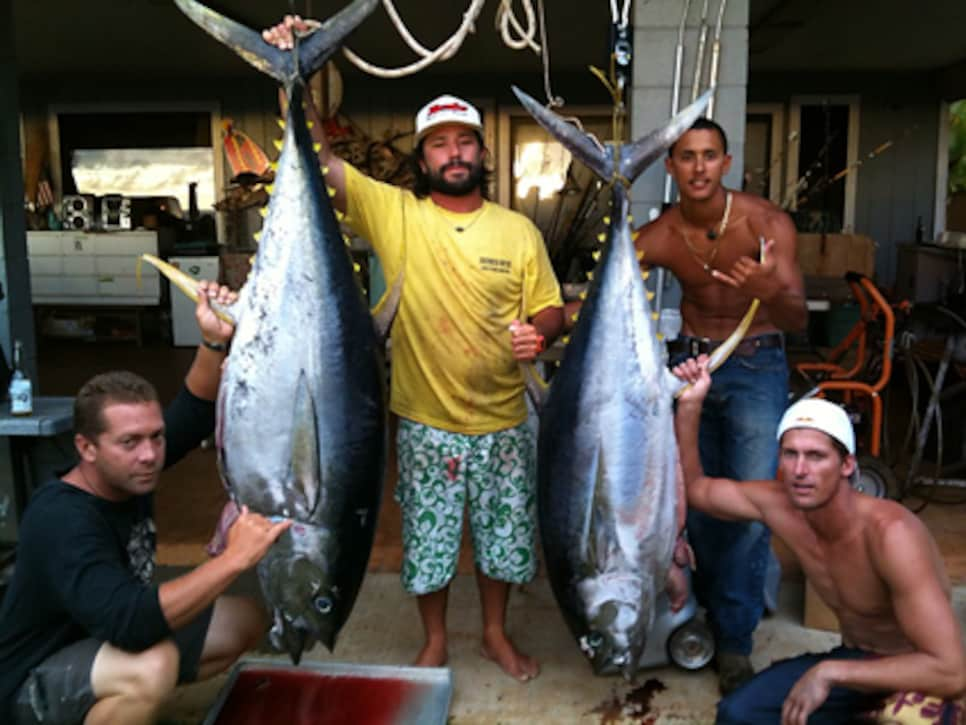 After the round of golf, and after Irons was done unloading and cleaning the fish, I followed up with him later that night for a Q&A about golf, the thrill of a big wave, his passion for fishing, his so-called rivalry with Kelly Slater and the possibility of Facebooking with Tiger Woods. I asked him if he would putt a three-footer for his life, and how he kills time on a long flight. Here's a clip from the last two questions:
Irons is my new favorite athlete because, not unlike where he's from, the North Shore of Kauai, he's unfazed by his celebrity. The North Shore is still a little raw and wild, and so is Irons. He isn't hiding anything, he isn't ducking anybody and he's not laying up on par 5s.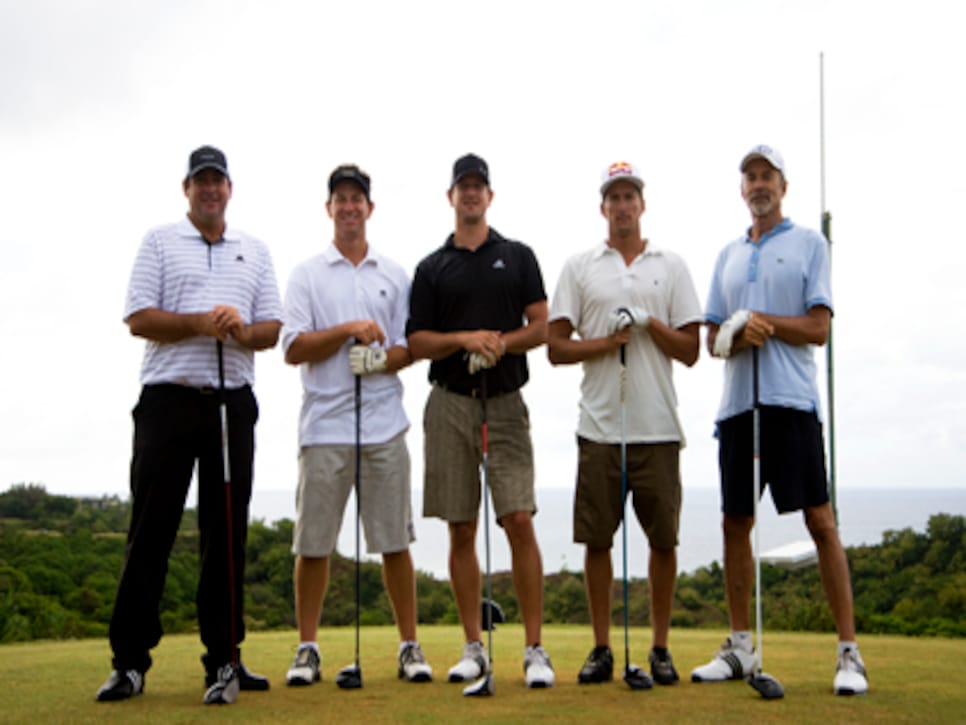 Early in the round Irons started calling Iooss "Walter Cronkite."
Look for a segment of the Irons Q&A in the December issue of Golf Digest, along with my Away Game after a few days staying and playing on Kauai. The complete Irons Q&A will be posted to this site right about the time the issue hits the newsstands Nov. 9.