Tribute
Bruce Fleisher, former U.S. Amateur champ and senior standout, dies at age 72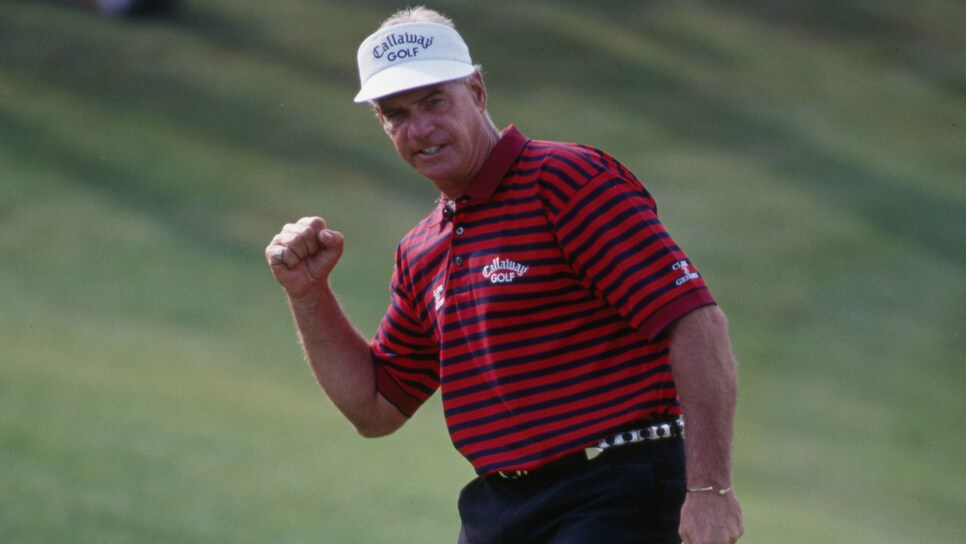 Two decades ago, Bruce Fleisher, who passed away on Thursday at age 72 from cancer, was the embodiment of the second-chance opportunity provided by the burgeoning Senior PGA Tour. Winner of the 1968 U.S. Amateur, Fleisher had just one victory in more than 400 starts on the PGA Tour before foregoing the lonely days and nights on the road to be with his family and become a club professional. But as he celebrated his 50th birthday in October 1998, he decided to give it another shot on the now PGA Tour Champions.
His return to full-time competition proved historic when he became the first player to win his first two starts in his rookie year of 1999. By the end of that season, he'd have won five more titles, as well as rookie and player of the year honors. Within six seasons he'd have won 18 times on the 50-and-older circuit (tied for 14th on the all-time list), most notably at the 2001 U.S. Senior Open, and earned almost 10 times as much money as a senior ($14.9 million) as he had on the regular tour ($1.7 million).
"I never dreamed I'd be doing what I'm doing," Fleisher said at the time. "Well, I dreamed I'd do it. But I never dreamed it would happen like this. It's a wonderful place to be."
Fleisher's senior accomplishments received a renewed spotlight in recent years when Jim Furyk and Phil Mickelson matched his feat of winning their first two career PGA Tour Championship starts.
Fleisher is survived by his wife, Wendy, daughter Jessica Jones, son-in-law Jason Jones, grandson Jake, older brothers Les and Jerry and sister Karen. Funeral services are pending.