Equipment
Brooks Koepka's Gear: The Club that Won the PGA Championship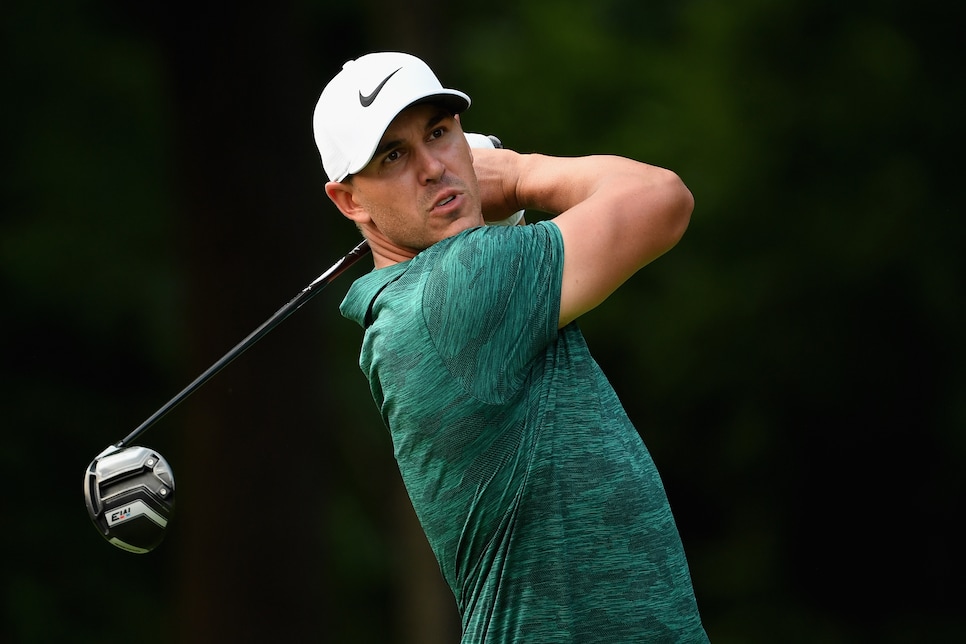 Though Brooks Koepka won the PGA Championship on Sunday, his tee shot on the first hole of his third round might have set the tone. On a hole where most players were laying up, Koepka took out driver and launched a 327-yard bomb to the left fairway. The ensuing approach to 17 inches kicked off a front nine in which he would have five birdies.
"I don't see anything but driver [on No. 1]," he said afterwards." I don't know why everybody else is laying up. You see guys hit iron off the tee, and they have got 180 yards. Meanwhile we have got driver, and I think we had 80, 70 and maybe 90. … All you have to do is put it in the fairway and you're fine."
When Koepka needed to close out the win, his game off the tee was more than "fine." He produced drives of 334, 338 and 324 yards—all in the fairway—on the final three driver holes, Nos. 15, 17 and 18. Overall Koepka ranked second in distance at 324.2 yards and T-14 in accuracy at 73.21 percent. In the strokes gained/off the tee stat he picked up nearly six shots on the field, at 5.879, making his TaylorMade M3 460 driver the most clutch club to propel him to his PGA Championship win.
Koepka's driver—which was a relatively new one as he broke his gamer M3 right before the PGA Championship—is a TaylorMade M3 460 with a Mitsubishi Diamana White Board D + 70 shaft. Koepka, who used the M4 model earlier in the year, has both the movable weights in the M3 placed in the rear position which is max forgiveness and max launch. The driver (as well as its sister M4 model) features a technology called Twist Face, where the face curves more open as it moves toward the toe and curves more closed as it moves toward the heel. Although it isn't really detectable at address, the idea is to help off-center hits fly straighter than they would with conventional bulge and roll.
Judging by the numbers he put up off the tee at Bellerive, he won't be looking to change his driver anytime soon.