News
Brooks Koepka's close to his long-awaited breakthrough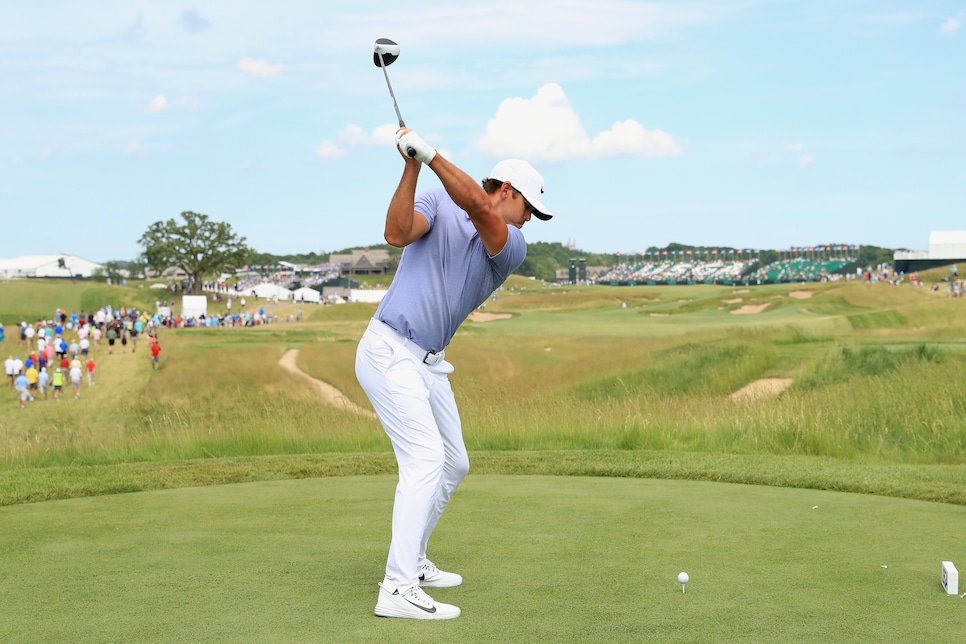 ERIN, Wis. -- In every sport, there exists an exclusive club. It's filled with fledgling talent, the promise so great that defining their ceiling is impractical. Fans revel in their highlights like a woman showing her friends an engagement ring. It's important to the game, for forecasting potential is just as fun as watching the play of current stars.
Which brings us to Brooks Koepka.
Even a non-golfer can see what makes Koepka so appealing. He sends the ball to unfathomable parts of the course. It's brute strength, yes, but he combines it with a finesse that makes his swing a thing of art rather than the blunt-force trauma of other long-ball hitters.
He's also not just a bomber, possessing soft hands that pay dividends around the green. He ranks 24th in strokes gained: putting, with a respectable showing in the category's around-the-green stat (42nd on tour) as well.
Coupled with the disposition of Dirty Harry -- who can forget Brooks telling a rules official to buzz off during the 2015 British Open -- Koepka's the type of entertainer marketing departments dream of.
This swagger has been on full display through the first two days at Erin Hills, as the 27-year-old enters the weekend as co-leader of the 2017 U.S. Open. Koepka's gone to town on the rolling, wide fairways, averaging 324 yards off the tee and finding the short stuff a remarkable 85.7 percent of the time. Though iron work has never been his forte, he leads the field in greens in regulation, which in turn have bestowed their share of birdie looks.
For a tournament noted for its toughness, he's making things look stress-free.
"It's not easy by any means, it's the U.S. Open," Koepka said after the round. "But I played pretty well. I made a few errant shots. But I've only hit 7-iron, that's the longest I've hit into any par 4. When you're doing that, you've got to be able to put it on the green."
Moreover, given the curveballs this tournament will throw, Koepka's unflappable demeanor seems well-suited to carry this play into the weekend.
"I mean it doesn't really get me too worked up, whatever happens, bogey, double, birdie, eagle, I mean I'm pretty chill anyway," Koepka said. "I'm enjoying it right now."
And yet, remember that exclusive club mentioned above? It's not one of permanent residency. He either graduates to stardom, or is labeled an underachiever. In golf specifically, it's the thinnest of lines. One that Koepka could end up straddling.
He's had his successes, winning the Rookie of the Year honors on the European Tour, and made his first Team USA appearance at Hazeltine last fall. He's also accumulated a solid track record in majors, with three top-5 finishes and seven top 15s.
However, Koepka has just one victory on the PGA Tour. In searching why, two observations emerge: he struggles to close, and has occasional lapses in judgement.
They seem like opinions rather than facts, but the numbers don't lie: Koepka's fourth-round scoring average leaves much to be desired. He ranks 106th in Sunday scoring this season, and the historical results are equally unkind. To be fair, this is sometimes effected by a player trying to protect a lead. But with one win to his credit, that's not the case.
As for the mental lapses, his bogey figures (159th in avoidance this season, 156th last year) are extremely high for a player in the world's top 20.
On Friday, these problems manifest on back-to-back holes. Hitting one of the longest drives of the day on No. 1, Koepka's approach fired directly towards the par-5 green, rather than using the slope on the right side to work the ball towards the dance floor. His ball found the hazard, ultimately posting a bogey.
He followed that up with another stellar tee shot on No. 2, only to get aggressive with his pitch. Instead of a manageable birdie putt like his playing partners, Koepka had to settle for par. Nos. 1 and 2 are two of five holes to average red figures this week; walking away 6-4 is like giving two to the field.
True, these types of things occur at the U.S. Open, and Koepka's issues are the type that afflict many his age. But how they happened is what gives an observer pause.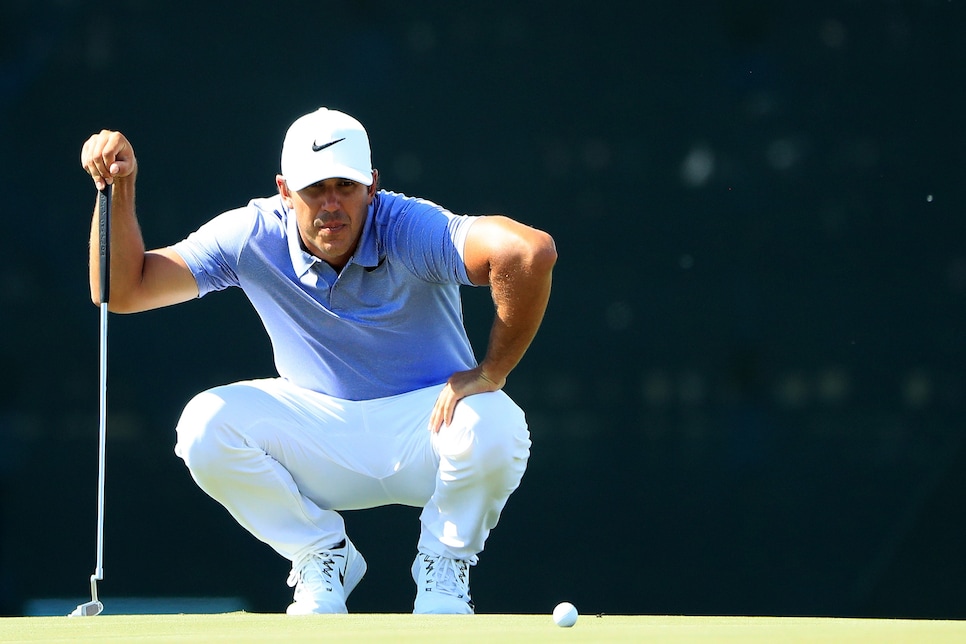 Of course, this is like pointing out dirt in a blanket of snow. Through 36 holes, Koepka has put himself in a position to win the big one.
"It will be good," Koepka said. "I feel pretty confident. And I'm excited."
He's far from the only one.