News
Think Young, Play Hard: Brooks Koepka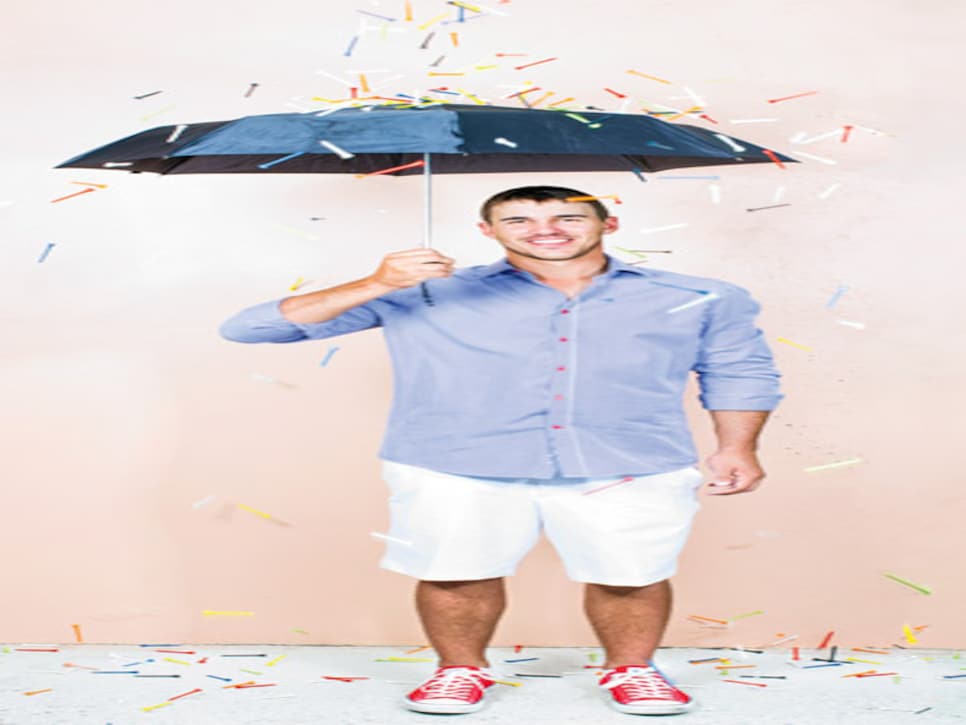 Brooks Koepka is chatting before the Open at Muirfield when he stops in mid-sentence. Phil Mickelson is on the television screen, and he's talking about...Brooks Koepka.
"He's really a good, talented player," Mickelson says as Koepka (pronounced Kepp-ka) listens, rapt, after their practice round together. "His ball-striking is extremely solid," Mickelson continues. "He's a wonderful putter. I can see why he earned his right to get on the European Tour so quickly with three wins on the Challenge Tour."
Heady stuff for Koepka, 23. It wasn't all that long ago that he was an 8-year-old from South Florida asking Mickelson for an autograph at the Masters. "He said he'd catch me tomorrow, but I never got it, so I joked with him about it," Koepka says, realizing that being a peer is more precious than a signature.
You could say that Koepka took the road less traveled, but he put in the miles. A two-time Atlantic Coast Conference Player of the Year at Florida State, he has made trips to India, South Africa, Kenya, Spain, Italy, Portugal, Belgium, England, the Czech Republic, France, Kazakhstan and Scotland.
Koepka didn't get his PGA Tour card at the 2012 Q school—he and Jordan Spieth missed by three strokes in the second stage—and with tour school no longer in existence, the Challenge Tour became the best option.
"I was excited and had no hesitation," he says of playing overseas on the European Tour's feeder circuit. "Any chance to play against good players."
A pep talk from Peter Uihlein, a roommate in Palm Beach Gardens, Fla., who also parlayed the Challenge Tour into a spot on the European Tour, picked up Koepka when the grind became too much. "I was tired of golf. It had been so long on the road, like nine weeks where I felt I didn't have a day off," he says. "I needed a break to re-energize."
Koepka, a gym rat who says he hits it "really far and straight," admits the far-flung travel of the Challenge Tour isn't for everyone. "It just depends on the player," Koepka says. "I enjoy being alone. I can come over and get away from distractions."
Also not for everyone: unfamiliar food. On a visit to Kazakhstan, Koepka dined on horse meat.
"We'd eaten pasta three nights in a row, and I noticed everyone else was having it," he says. How did he order it? "Medium," he says. "It was pretty good. Just like beef."
Better fare beckons, on the plate and on the golf course.
"My expectations have always been to be the top player in the world," he says. "I don't think anyone wants to be mediocre."
Straight from the horse's mouth.