The Loop
Brooks Koepka looks like he's enjoying partying with the U.S. Open trophy
The 2017 U.S. Open sure wasn't your father's national championship. Brooks Koepka shot 16 under, making golf purists cringe. And in the days after, he's going to make beverage purists wince as well. That's because to celebrate, the U.S. Open trophy was filled with. . . brace yourselves . . . Fireball.
That's right, that cinnamon-flavored whiskey that has become a go-to shot for today's youth. (Full disclosure: I enjoyed Fireball myself until I had juuuuust a bit too much of it the last night of my bachelor's party.)
Anyway, here's the photo that was making the rounds on Wednesday that was taken by a friend of Dustin Johnson and Paulina Gretzy (and presumably, Brooks Koepka). Brooks isn't pictured, but we assume he's close by with his new precious piece of hardware being fueled with Fireball (We've taken the liberty of censoring a curse word with a couple of emojis):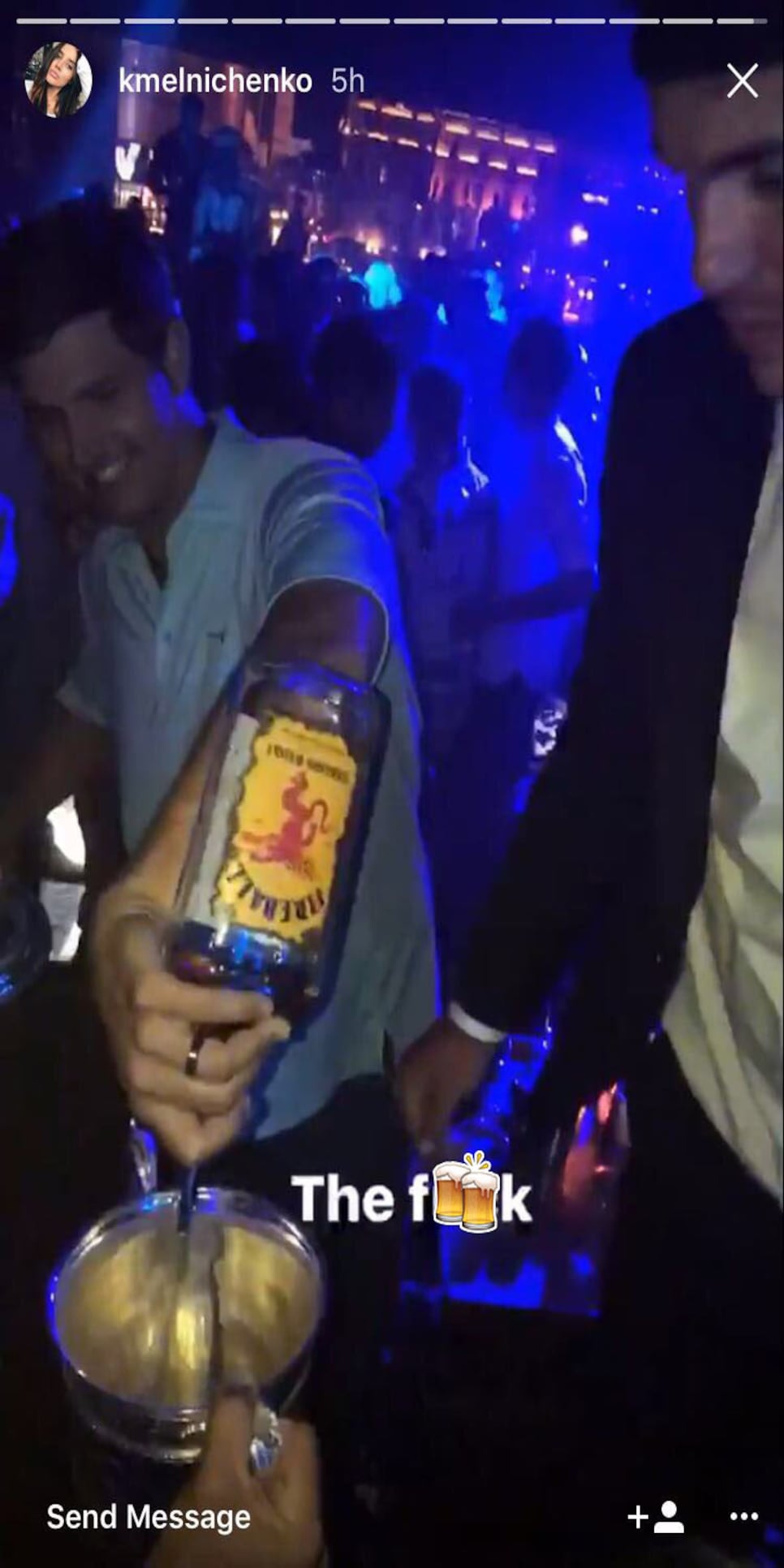 Actually, it was two-time U.S. Open champ Curtis Strange, who tweeted out the original, uncensored image. A member of Fox's broadcast team from Erin Hills, Strange appreciated Brooks' style, although he remembered a simpler time when beer flowed from the coveted cup.
In any matter, we've seen plenty of golf trophies turned into party goblets. Just recently, Web.com Tour caddie Aaron Flener chugged from one: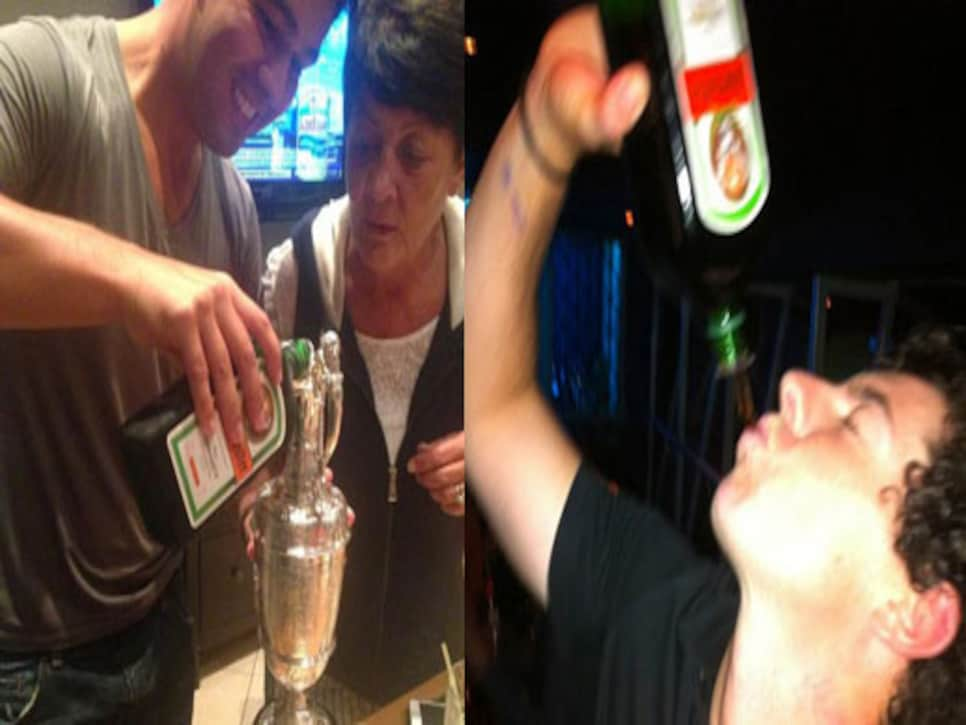 If we can handle that vile dark brown liquor being consumed out of golf's most historic prize, we'll make it through this. Enjoy, Brooks. You earned it.