LIV Golf
Brooks Koepka still loves the PGA Tour, has 'nothing against' Jay Monahan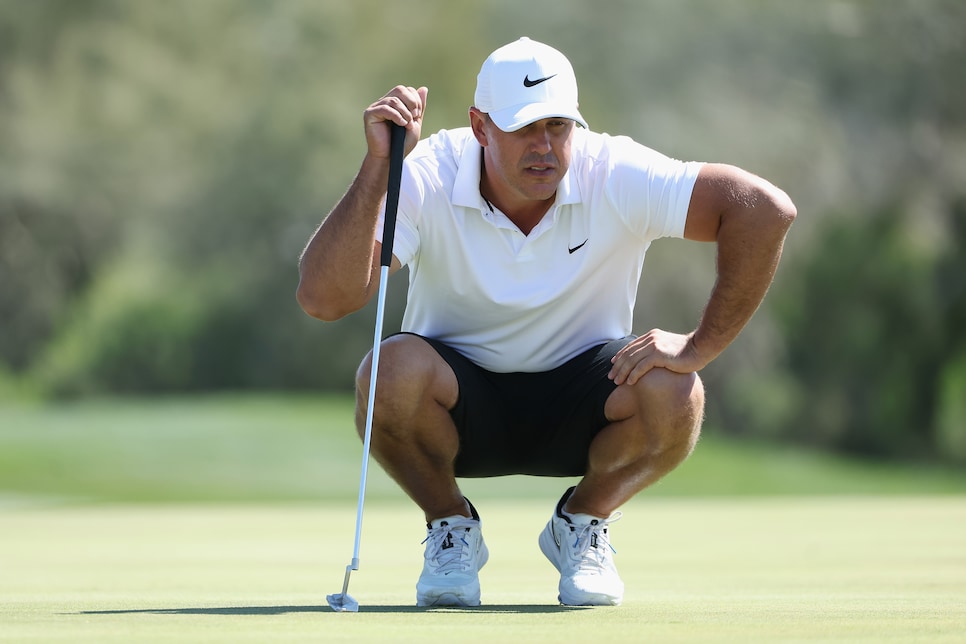 At peace with himself, his game, his move to LIV Golf and his appearance in Netflix's "Full Swing" series, Brooks Koepka showed some promise that he can contend in next week's Masters after a hot start to LIV Golf's Orlando tournament Friday.
The four-time major winner, who has battled injuries to patella tendons in both legs and in his right knee cap, rattled off seven birdies and just one bogey at Orange County National's Crooked Cat course to sit at six under par, three shots off first-round leader Sebastian Munoz (62). Koepka's 65 comes after mediocre results in LIV's first two events, a T-24 in Tucson and a T-27 in Mexico.
"I just [need to] keep doing what I'm doing; there's a major around the corner," Koepka said Friday. Eigthteen LIV golfers will head to Augusta National next week.
When Koepka is at the Masters, he doesn't expect any friction from PGA Tour players, nor ithe tour's commissioner, Jay Monahan. Monahan attended Koepka's wedding in early June last year in the Turks and Caicos Islands. Several weeks later, he had signed with LIV Golf and debuted at its Oregon event.
Koepka, who tied second at the 2019 Masters behind winner Tiger Woods, and seventh in 2020, said he sees Jupiter, Fla.-based players regularly. Koepka plays at Medalist, where Woods, Rory McIlroy, Justin Thomas and other PGA Tour pros are members.
"I still love the PGA Tour; I've got nothing against them," Koepka told I News in the United Kingdom this week. "A lot of guys I see on a daily basis around Jupiter still play on the PGA Tour. I have nothing against them. I have nothing against Jay [Monahan]. It's just competition, right? We are just trying to put up the best model we can, the best golf and then it's up to the fans. We want people to watch and come to the events. We want to put on a show for everybody."
Koepka also said he had no regrets about showing his vulnerability in Netflix's "Full Swing" series, in which an episode featuring the 32-year-old showed his pain dealing with knee injuries and self-doubt. It was a far cry from the stoic Koepka who won two U.S. Opens, two PGA Championships and three other PGA Tour events in a four-year span from 2017.
"I was just authentically myself," Koepka told I News. "I'm going to give you what I'm thinking, what I'm feeling at any one time. Most people catch me on the golf course. That is a completely different side of me."