News
Brooke Henderson overcomes bad weather at New Zealand Women's Open to claim second win of 2017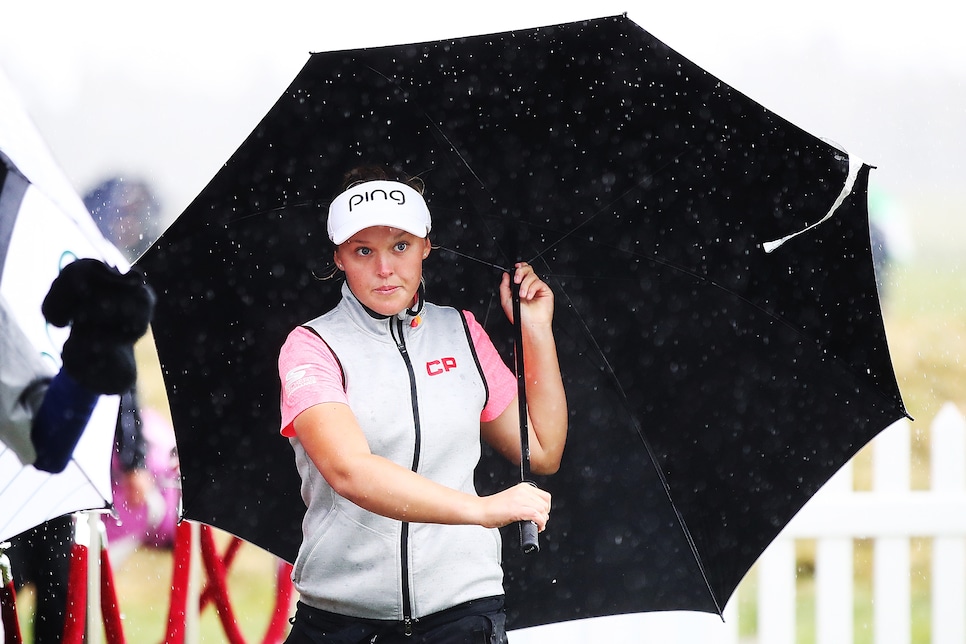 Thanks to a weather delay, Brooke Henderson found herself in the unusual position of sleeping on the lead at the McKayson New Zealand Women's Open … on a Sunday night.
Come mid-day Monday, she was still in first, and holding the winner's trophy. After rounds of 65, 70, 67 and 69 at Windross Farm G.C., the 20-year-old Canadian won by five strokes over Jing Yan of China and, in the process, became the only LPGA player to win multiple times in both the 2016 and 2017 seasons. In June she won the Meijer LPGA Classic for Simply Give.
When play was postponed after three weather delays on Sunday, Henderson had finished six holes and had birdied three of them. It was an impressive feat, given the severity of the rain and wind, which had players taking to social media to express their frustration with the tour for not calling play sooner. One of those players was Belen Mozo, who had been leading the tournament going into the final round. In a video of her group playing in the fourth round before play was halted, she can be heard saying the players are "like sheep," that they have no say in what happens, as the wind sends umbrellas flying around her.
By the time the final round finished on Monday, the weather had not completely let up. The rain was still coming down hard when Henderson accepted her trophy.
Mozo, who was playing for her first win on the LPGA, shot a final-round 78 to finishT-5.
Of note, Cheyenne Woods, Tiger Wood's niece, had her best finish of the season finishing T-8.