News
Brooke Henderson is (statistically) the same player she was last year. But she says the seasons feel very different.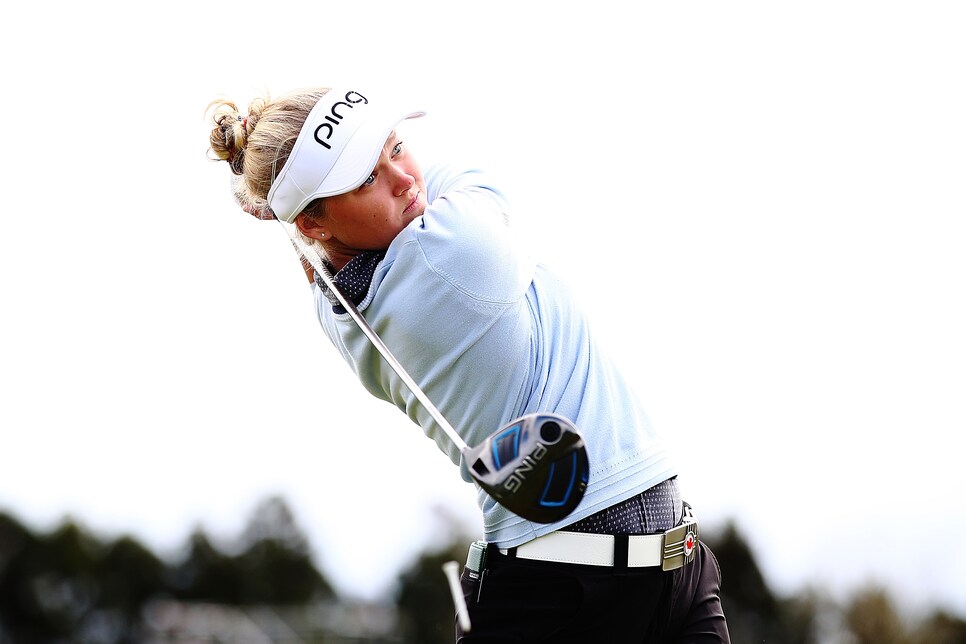 NAPLES, Fla. — As Brooke Henderson gets ready to play this week's CME Group Tour Championship, the stats say she's basically the same golfer she was last year. But she doesn't think so.
By most measures, it's been a successful season for the 20-year-old from Canada. Henderson, who's currently No. 5 on the CME points list, won twice during a season when only seven other players have won more than once. And take a look at these nearly identical numbers, which if anything, give a slight edge to 2017.

What's interesting is that Henderson describes this year as a bit rocky, while she talks about last year as being phenomenal.
"I had really a miracle season or the perfect season last year," Henderson said at her pre-tournament press conference Wednesday at Tiburon Golf Club. "So many things went perfect for me. This year I kind of battled through a little bit more, a little more up and down. But to get two wins out here with the amount of talented players and the consistency that's out here on the LPGA Tour, and I'm really proud of that."
Sometimes you can statistically appear to be the same player—but feel completely different. A big reason why last season felt like such a success was because one of those wins was her first major title at the KPMG Women's PGA Championship.
But there's one part of Henderson's game that can't be measured statistically where she feels much improved.
"Mentally, I think I'm a lot stronger than I was last year, which is a big improvement," Henderson said. "Definitely helps on and off the course. I feel I'm a lot more energized and ready to go play this last event of the year."