News
Broadcaster makes spirited defense about European Tour's GolfSixes event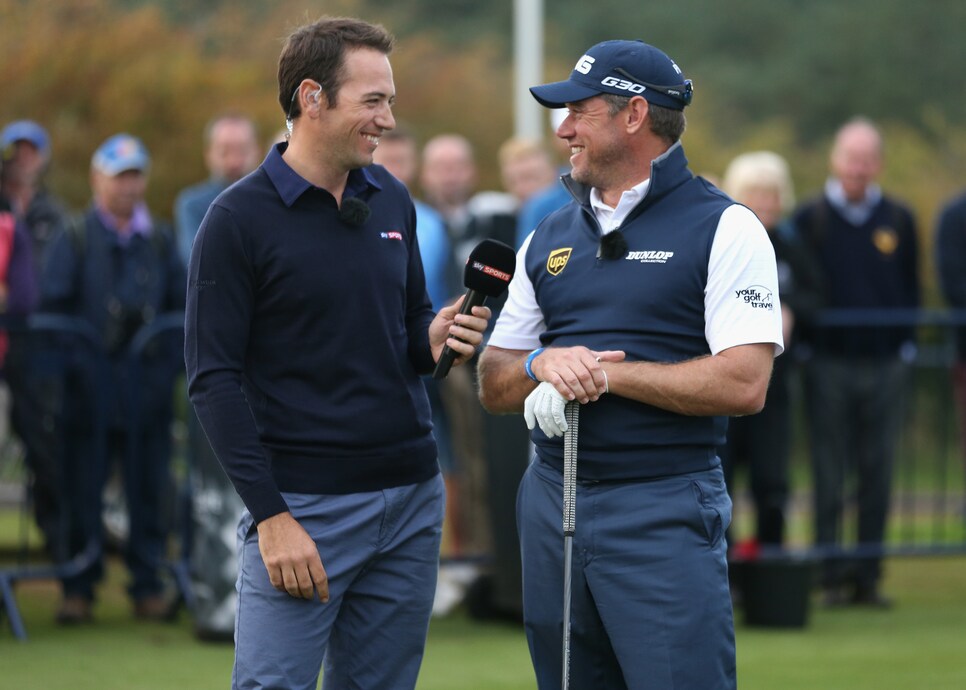 The European Tour debuted its GolfSixes tournament last week, an event pitting two-man teams representing 16 countries in six-hole matches. GolfSixes featured pool play, a 40-second shot clock, big-screen TVs, stadium-style seating, pyrotechnics and first-tee entrance music. It received the approval from players and had a sizable share of support across the sport's landscape. However, golf is notoriously a conservative game; any change is bound to be met with vocal resistance.
So when GolfSixes drew criticism for its brazen format, Sky Sports broadcaster and former player Nick Dougherty felt compelled to make a passionate defense for the innovative presentation, responding with vigor to the attack.
"If you feel that GolfSixes is 'prostituting the game' or a 'glittering peep show' or any other such vulgar or derogatory term, then you very much missed the point of it," Dougherty wrote on Facebook. "As many of the people have said, the purpose is to reach a new audience and appeal to young people to try golf, which in turn will offer the great principles of life that our sport teaches and that you yourself acknowledged.
"This week allowed the young folks and any other fans access into the professional game of golf, showcasing the skill, respect, camaraderie, integrity and enjoyed that golf can provide...The telecast will have reached around 450 million people around the world helping to grow our game and in spite of the great players just like Sergio who showcase it in its traditional format, participation is in the decline. It needs help to reach new people and attract them to the sport and that is exactly what this week did."
No matter what you think about the GolfSixes event, you have to appreciate Dougherty's fire for the sport he loves. And while golf does have obstacles in its future, as long as that spirit remains, the game will be in good hands.