News
British star Tommy Fleetwood is focused on a first PGA Tour victory come Sunday at PGA National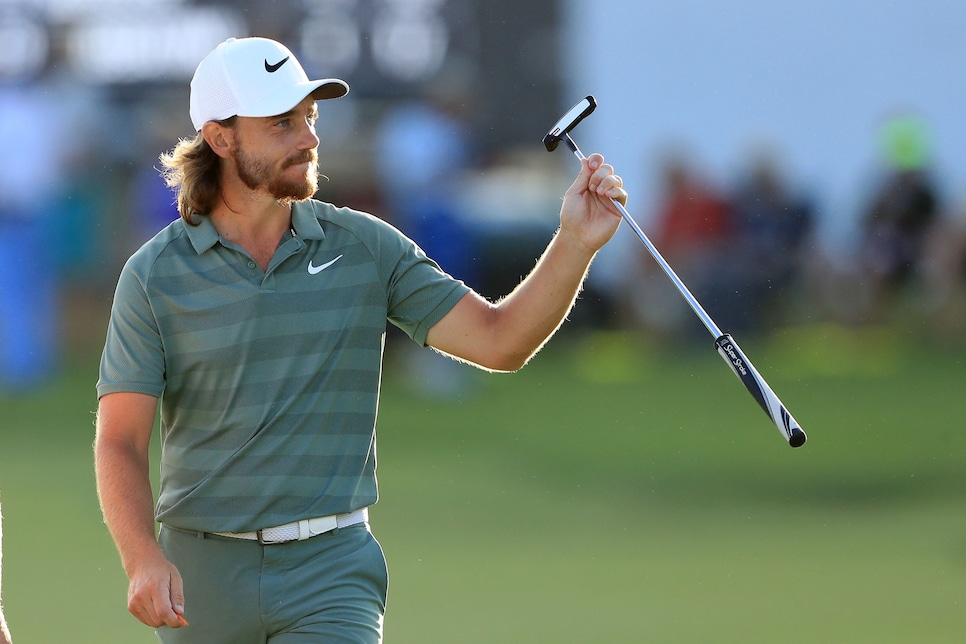 David Cannon/Getty Images
PALM BEACH GARDENS, Fla. — In case anyone has forgotten, Tommy Fleetwood has won five times around the world in his career. That he has yet to do so on the PGA Tour really doesn't mean that much.
"Yeah, it's a slightly different test to what we generally get," Fleetwood, a 27-year-old Brit said of the PGA Tour. "There's more emphasis, I'd say, on hitting the fairways and around the greens. The greens are just a bit firmer and slopier than we play sometimes, and Bermudagrass we don't get a lot. I played a bit last year and I'm getting used to it."
Through three rounds of the Honda Classic he has certainly looked like it.
List, by the way, has just one professional career victory. six years ago on the Web.com Tour.
As for Fleetwood, an enormously talented ball-striker, a day after he managed his way through a windswept afternoon with just one bogey in the second round at PGA National, the third round wasn't as smooth, despite calmer, easier conditions. Still, he was impressive.
Following a messy bogey on the par-5 third, where he yanked his second shot way left and into the water, Fleetwood bounced back by holing out from 140 yards for eagle at the next.
At 13, he made a double bogey after twice finding the sand, but two holes later got up and down from the bunker to save par at the difficult par-3 15th. At 16, he hit a beauty of an approach from 185 yards to 13 feet and made the putt for birdie. At the par-3 17th, he again saved par from the sand.   Then came the par-5 closing hole, where Fleetwood flushed a fairway wood from 283 yards to eight feet to set up his second eagle of the day.     "It's big," Fleetwood said of the last. "That finish was a bonus.
"I've won a few times sort of recently in the last year or so. The more experience you get, the more experience you can have playing late on Sundays. This is different. It's the PGA Tour so it's a new sort of surrounding, but you have to just remember that good golf -- you have to go out there, try and play good golf, and good golf, wherever it is, you can only do your best and see what that is."