The Loop
British Open victory qualifies Henrik Stenson for World Golf Hall of Fame enshrinement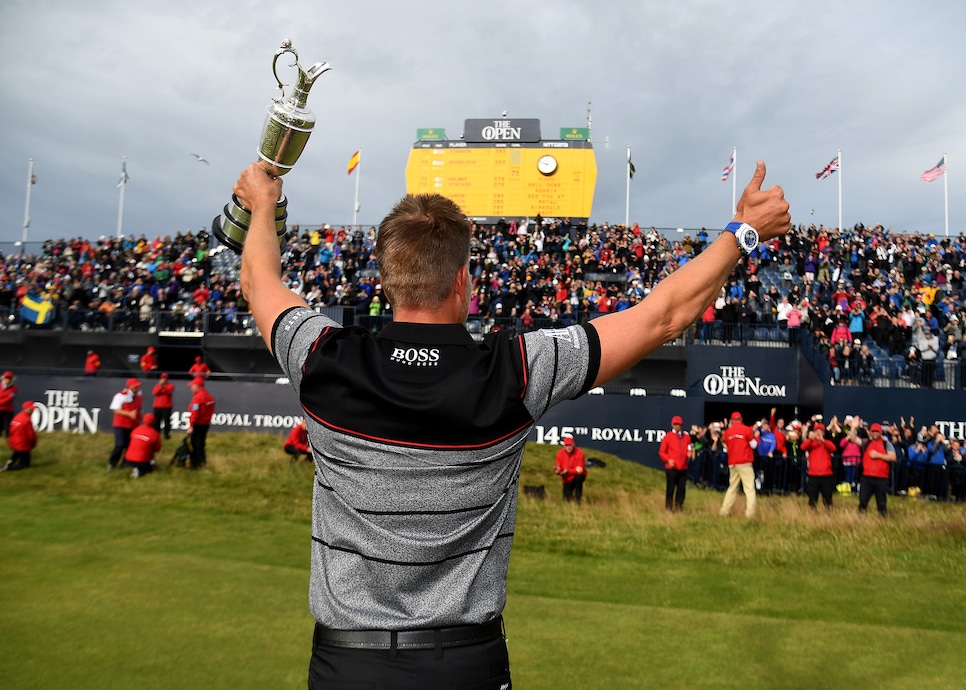 Ross Kinnaird/R&A/R&A via Getty Images
After coming oh-so close on multiple occasions to capturing a major championship, Henrik Stenson grabbed one of golf's most cherished prizes with a round for the ages at Royal Troon. The British Open victory removed Stenson's name from the infamous "best player to never have won a major" list. Better yet, the breakthrough win likely puts the 40-year-old in a rarefied class: The Hall of Fame.
Stenson's claret jug gives the Swede 11 career European Tour victories. Along with three PGA Tour wins (his Open and 2007 WGC-Match Play titles are accounted for in the Euro figure) and conquest at the Sunshine Tour's Nedbank Challenge, Stenson has 15 triumphs on golf's top circuits. It's a significant figure, as it qualifies him for the World Golf Hall of Fame.
Two years ago, the Hall of Fame made the criteria for eligibility tougher by increasing the number of career wins on International Federation of PGA Tours to 15 from 10, also requiring a player have a total of at least two victories in a major championship or at the Players Championship. Stenson checked off both prerequisites at Troon, as he's the owner of the 2009 Players Championship trophy.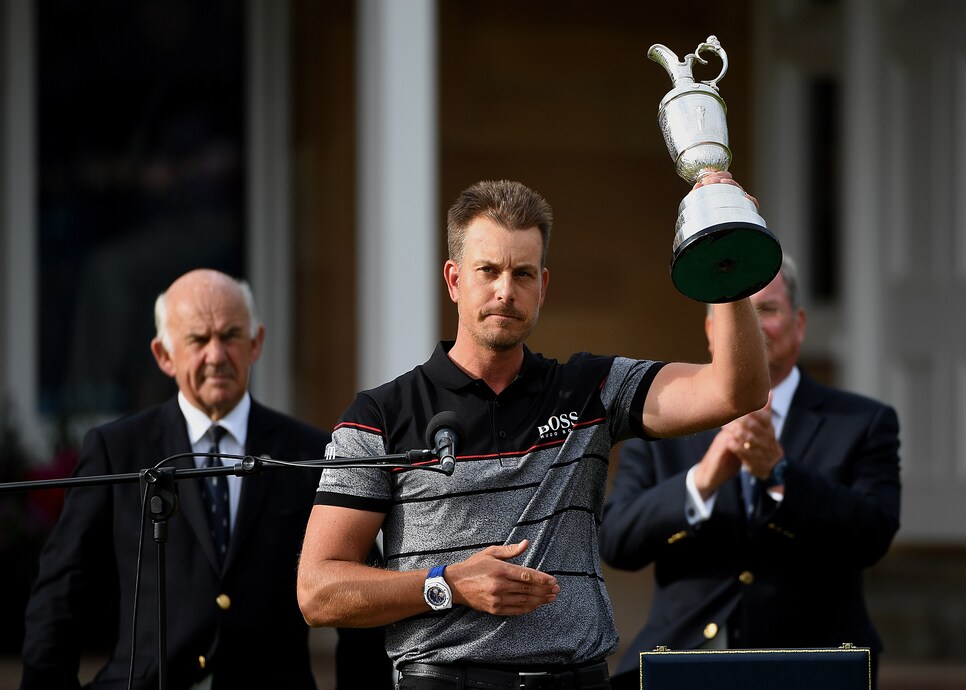 Coupled with a decorated team record -- he's projected to make his fourth Ryder Cup squad this fall, and has numerous appearances in the World Cup and Royal Trophy -- Stenson should be a lock when he becomes officially eligible for the Hall of Fame.
That last statement may raise an eyebrow; for years, a golfer was up for vote upon turning 40. However, the World Golf Hall of Fame announced this spring that, due to many players continuing to be active upon enshrinement, the minimum age requirement was raised to 50 years old, meaning Stenson will have to wait another decade before hearing his name called in St. Augustine.
Of course, that means another 10 years to add to his already-illustrious resume. After watching his feats at Royal Troon, that seems like a given.