News
British Open 2017: Pro using hodgepodge club set after airlines lose his equipment for the *fourth* consecutive week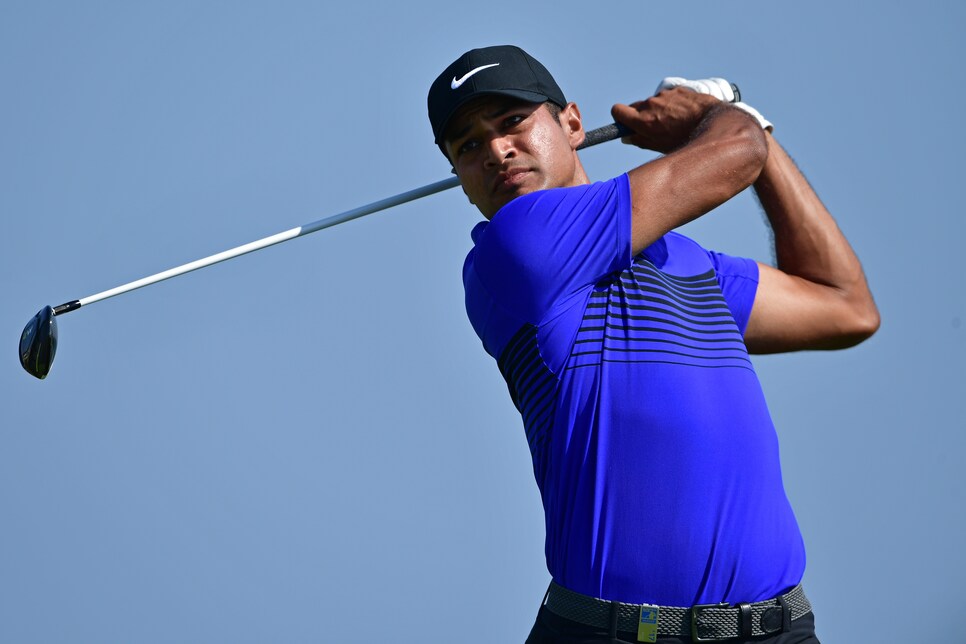 Julian Suri is a Duke product currently playing on the European Challenge Tour. The 26-year-old is enjoying a fine campaign in the minors, leading the league in winnings and in position to earn promotion to the European Tour at season's end. Suri's also in this week's field at Royal Birkdale, making his Open Championship debut. Suri should be a Cloud Nine, right?
One issue: Vueling Airlines has misplaced Suri's clubs. That in itself is infuriating. But, according to Suri, this is not an isolated incident:
Four straight weeks! Is Suri stiffing the baggage handlers on tip? Does an ex-girlfriend work in the EASA? Or is Suri the golf equivalent of Bernie Lootz?
Luckily, the equipment trucks have put together a hodgepodge set Suri to use in the meantime...
...which Suri better become acquainted with, given his last Twitter update on his lost set:
Julian, my man. We're always going to take a player's side on that matter. But after four straight weeks, think it's time to look into Ship Sticks, my friend.