What's in a name?
British Open or The Open Championship? R&A Chief Martin Slumbers weighs in on debate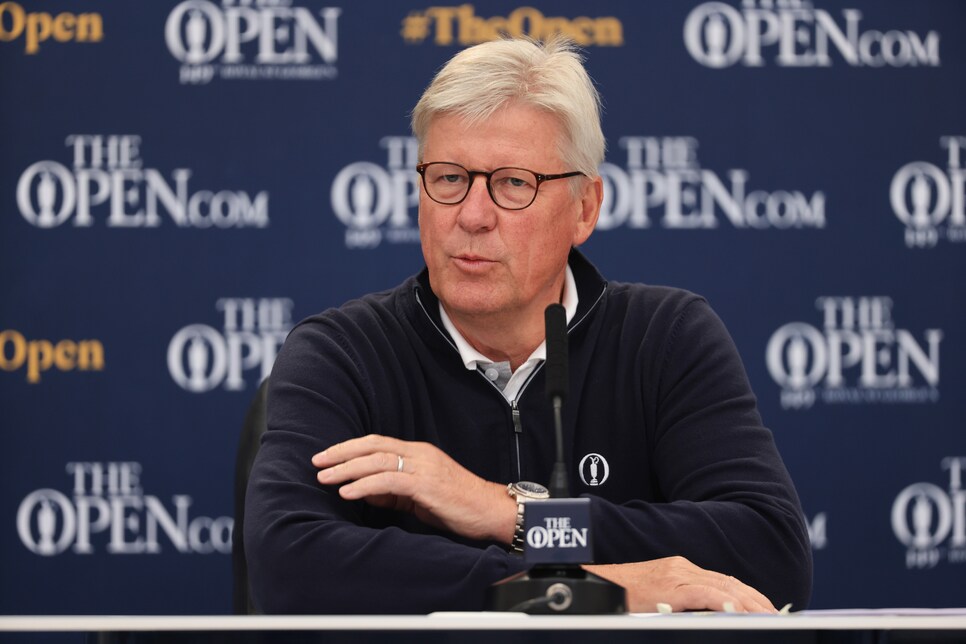 SANDWICH, England — It stands among the great debates of our time. There is nature vs. nurture. The chicken vs. the egg. The Open vs. The British Open.
We kid, but only kind of. Anyone familiar with the Golf Twitter hellscape knows first-hand how heated the discourse can get. To crudely paint broad strokes: It's typically Americans in the "British Open" camp, while non-Yankees hold firm to "The Open." This, despite many of those same people referring to the tournament at Augusta as the "U.S. Masters" or the year's second major as the "U.S. PGA," but that's neither here nor there.
The debate bubbles up every year, this one being no different. The 2013 winner of This Tournament, Phil Mickelson, threw his hat into the ring on Tuesday evening. "Every year I come over here, there's a debate on if it's the Open or British Open," he wrote on his new favorite medium, Twitter. "The Earl of Airlie referred to it as the British Open when awarding Bobby Jones the Claret Jug in 1930 at Hoylake. Both are acceptable"
Fact check: true. And here's some video evidence to prove it.
There's also this video shared a few years ago showing the prize ceremony when Tommy Armour claimed the claret jug in 1931.
And yet, the R&A is clearly all in on "the Open," with those words adorning all the blue-and-yellow signage at Royal St. George's this week. It comes as no surprise then, that R&A chief Marin Slumbers was unequivocal when asked to settle the name debate once and for all.
"I think it says it behind me, doesn't it? It's The Open."
There you have it. Now that it's settled, you can enjoy waking up and watching links golf from the British Open.