News
British Open morning rundown: Phil's equipment switch, Stenson's wish and iffy weather forecast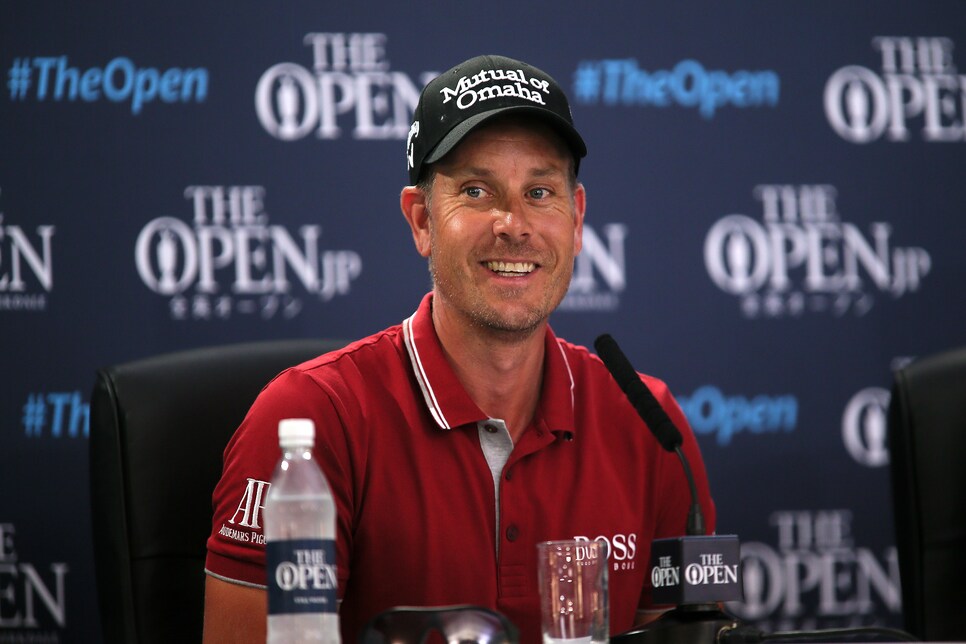 Richard Sellers - PA Images
Welcome to the Dew Sweeper's Open rundown, your one-stop shop to catch up on the action from the golf world. From the professional tours, trending news, social media headlines and upcoming events, here's every golf-related thing you need to know for the morning of July 19.
Though Royal Birkdale may not offer the undulating terrain usually seen in links golf, the course can be an endeavor thanks to its narrow fairways, with the penalty for missing the short stuff severe. A set-up that forced Johnny Miller to mostly use a 1-iron off the tee in his '76 Open run, and why Rory McIlroy doesn't envision himself hitting driver until the 13th hole.
This isn't the first time Mickelson has taken this route (R.I.P. Frankenwood), and his with accuracy woes this year, it's probably for the best. That said...a 64-degree wedge at an Open? Two 3-irons? Bones may not be on the bag, but Phil's still Phil.
R&A putting halt to 9th's alternate route
Okay, it's not the Hinkle Tree. But the R&A is putting a halt to some creative strategy considered during Monday's Open Championship practice round at Royal Birkdale.
Several players were configuring an alternative route on the ninth hole, mapping their tee shots towards the 10th fairway. This path nipped the ninth's dogleg, bestowing a wedge shot rather than an approach of 170 yards or more. However, this dream would only last a day, as the R&A announced on Tuesday a local rule marking the 10th fairway as internal out of bounds from the ninth tee.
According to officials, the decision was made out of player and fan safety, as a grandstand could be in the line of fire. Just thank the golf gods the R&A doesn't govern your local course, because Lord knows how many of your drives -- many of the unintentional variety -- find another fairway.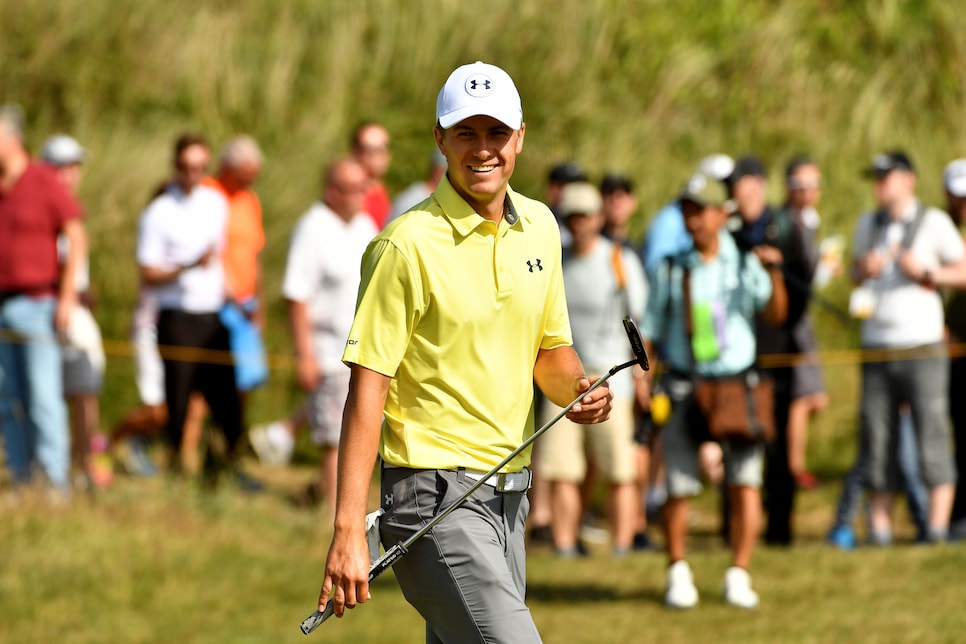 Spieth's reasonable explanation on first-time major winners
The recent run of first-time major winners has been puzzling to some, but don't count Jordan Spieth among that crowd.
Asked his thoughts on the trend on Tuesday, Spieth -- as he's been wont to do in his early career -- provided an interesting, if not simplistic, response.
"I think there's a lot more guys who haven't won majors than guys who have that are playing," Spieth said, "so the chances are it is going to be somebody that hasn't won one."
(Turns away from John Nash chalk board) There are more guys who haven't won than have won, so naturally the odds are in their favor. It's so crazy, it just might make sense.
Of course, Spieth is one of the favorites this week, so perhaps that trend will soon come to a close.
Although it's been sunny with little breeze in Southport this week, don't expect that tranquility to continue. According to updated forecasts, Royal Birkdale is in line for rain and heavy winds -- up to 20 mph -- this weekend, especially on Friday and Saturday. The type of weather that can, depending on the juncture, divide the tournament not by play, but pairing time.
And to that we say, good! I don't want to watch an Open without high winds or rain. That's like taking in a U.S. Open where scores are super lo...okay, bad comparison.
From taking the claret jug jet-sking to arriving to this week's tournament in a futuristic car, Henrik Stenson has lived his "Champion Golfer of the Year" to the fullest. But, speaking to the media on Tuesday, the 41-year-old admitted there's another item on his bucket list for the Open trophy, one he hopes to check-off if he defends his title.
"I've made an official promise that if I ever win the claret jug again, I'm going skydiving with it," Stenson said. "And I don't know which is going to be harder, winning the claret jug again or going skydiving afterwards because that thought scares me a little bit. It won't stop me from trying to win it, though."
That sound you just heard was the collective quivering of the R&A, imagining their treasure falling from the heavens. But hey, the claret jug survived a year with John Daly. She's a tough old broad.