The Loop
British Open course conditions have pros like Justin Rose checking out driving irons
When Tiger Woods won the 2006 British Open at Hoylake, the fact that he hit only one driver the entire four days and primarily used his 2-iron off the tee to scoot the ball along the toasty turf and avoid bunkers was well reported. Now, as the Open prepares to return to Royal Liverpool, some players are readying their bags with clubs that could help them employ a similar strategy.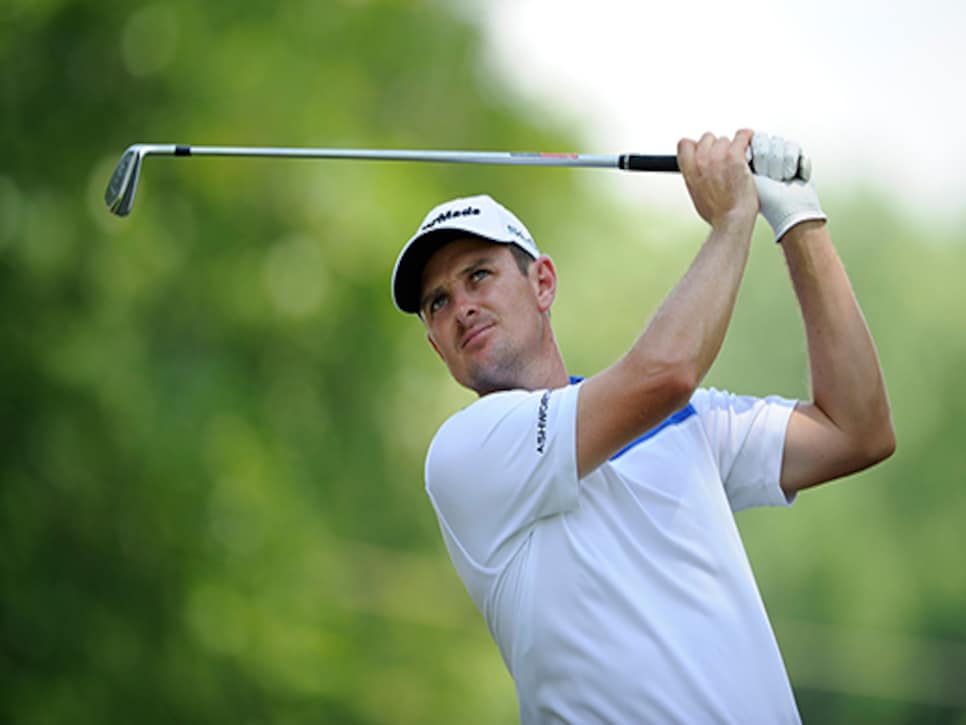 Photo: Montana Pritchard/The PGA of America
Those clubs are driving or utility irons -- in essence, easier-to-hit long irons -- and they have been slowly catching the eyes of pros over the past couple of years as companies have responded to player demand.
That continued at the Quicken Loans National, where TaylorMade became the latest company to debut such a club, its UDI (Ultimate Driving Iron). The company specifically brought the club out last week feeling several of its players might be interested in it for the British Open. One of the takers was QLN winner Justin Rose, who felt he was able to control the ball more consistently with the UDI than with a hybrid, thanks to its lower, more penetrating ball flight. Although he used a 3-iron version of the club, Rose said he would likely use a 1-iron model at Hoylake.
Of course, driving irons are often employed only on certain courses. At Congressional, for example, only 13 players carried one. At the U.S. Open at Pinehurst, however, 35 players had a driving or utility iron in the bag, and that's not counting the numerous others who had conventional 2-irons. It's almost a surefire equation: When the fairways get firmer and narrower, the driving-iron count goes up.
In addition to providing a lower ball flight than a hybrid, the other appeal is that these clubs have more zip off the face. Titleist's 712U (a club favored by Adam Scott, among others), has a Carpenter 455 face insert, while a club such as Callaway's X Utility prototype (which Ernie Els had in the bag when he won the British Open in 2012) has a carbon-steel head with a hollow construction. Adams' Super DHy has a slot in the sole to boost ball speed, as does the TaylorMade UDI. Ping's Rapture D.I., meanwhile, uses a heavy dose of tungsten in the sole to boost the moment of inertia and improve results on off-center hits.
Although manufacturers follow varying design paths, the technological goal of these clubs is basically the same: more mass combined with lower and deeper centers of gravity to help get the ball airborne, while providing versatility. On a standard 2- or 3-iron the CG is located closer to the face whereas it is further back in a driving iron. As a result, the spin rate is lower than that of a 2- or 3-iron which reduces the curvature of the shot, thus promoting greater accuracy. In addition, a deeper CG also encourages a higher launch angle than a typical long iron (but lower than a hybrid) for greater carry -- a desirable combination.
Of course, driving irons are not exactly a new idea. Virtually every manufacturer in Japan has made them for some time, and they've been very popular over there. Some have trickled to the States, such as PRGR with its 200i club, which was popular some 15 years ago.
That driving iron won't be in anyone's bag at Hoylake, but, if recent form holds, plenty of other models will be.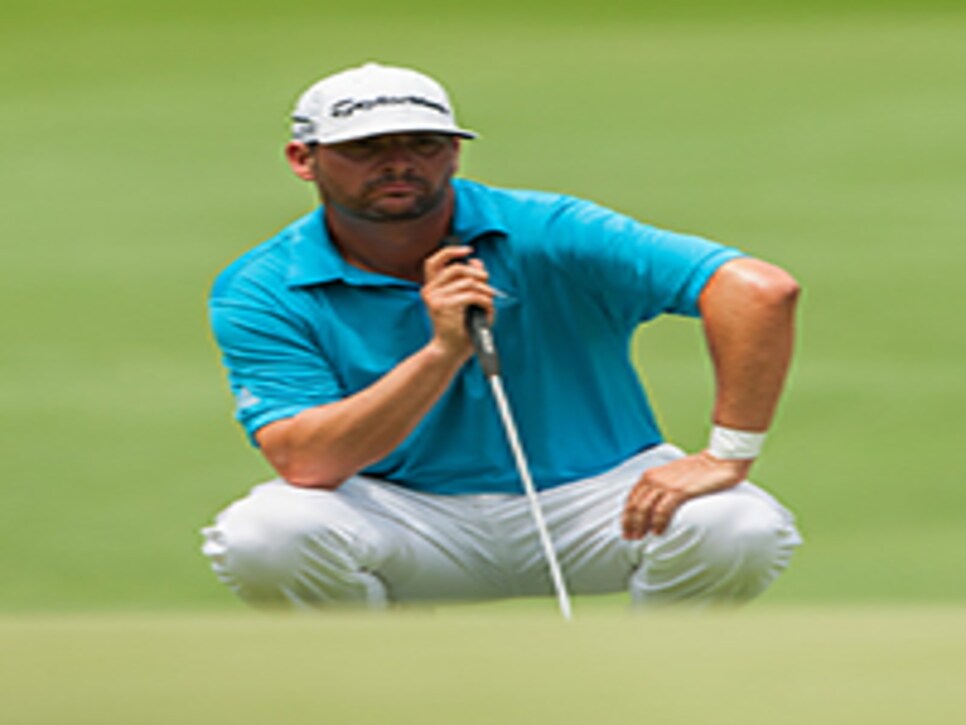 "Why not?" It's a question almost every golfer asks himself at one point or another. For Michael Block, head professional at Arroyo Trabuco GC in Mission Viejo, Calif., those words hold a special meaning. Standing over a putt to qualify for the 2007 U.S. Open, Block thought about those words before sinking it. Even if he hadn't, his golf ball would likely have reminded him. That's because Block, who won the PGA Professional National Championship last week, has either written or had imprinted those words on his Titleist Pro V1x golf balls since 2006.
"I think now about that day seven years ago and what I went through today," said Block, who earned a berth in the PGA Championship with the victory. "I guess it was a lot alike in some ways. This time, however, it was for a national championship. Yeah, why not? I had my chance, and I took it." And because of that, a few golf balls with "Why not?" on them will be making their way to Valhalla GC in Louisville in August.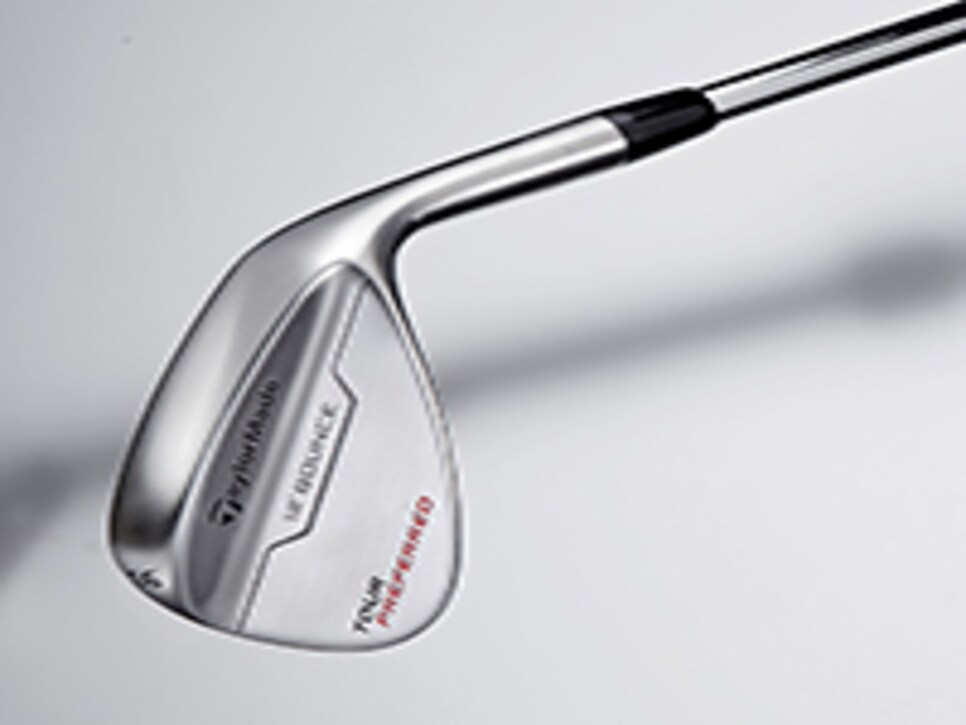 PRICE: $130 (Lofts: 50 to 60 degrees)
Justin Rose used three of these wedges at Congressional CC, with the two higher lofts being the company's ATV grind and the 52-degree a standard sole.
](http://www.taylormadegolf.com/)
Titleist's new line of drivers -- its 915D series -- debuted at the Quicken Loans National with some 15 players putting the club in play, including Jason Dufner and Jordan Spieth. The drivers, which like prior D series drivers come in the D2 and D3 versions, feature an "Active Recoil Channel" on the sole -- a slot-like channel designed to produce additional ball speed. . . . Patrick Reed's Callaway Big Bertha Alpha driver had the "gravity core" in the up position and the adjustable hosel set in a slight draw-bias position. The club measured just 43 inches, short by PGA Tour standards. . . . Correction: Michelle Wie used a Nike RZN Black ball at the U.S. Women's Open, not a Titleist Pro V1x as noted in the June 30 issue.