The Loop
British Open Cheat Sheet: Five questions for Sunday
GULLANE, Scotland -- After three exciting days at Muirfield, we have a great leader board heading into the final round. What are the questions on everybody's mind? We examine.
Can Lee Westwood hold up on a Sunday at a major?
To be fair, most of his close calls in major championships have been more due to him being outplayed, rather than collapsing. There was the three-putt on the 72nd hole at Turnberry in 2009, but it's not like Westwood has a Jean Van de Velde -- or even a Phil Mickelson -- moment haunting him. And as Westwood noted after a Saturday 70 that gave him a two-shot lead after 54 holes, he knows a thing or two about winning, with 40 career titles worldwide. The 40-year-old has Sean Foley working with him for the first time as well. Perhaps, that will prove to be just the right tweak he needed to shed that "Best Player To Have Never Won A Major" label.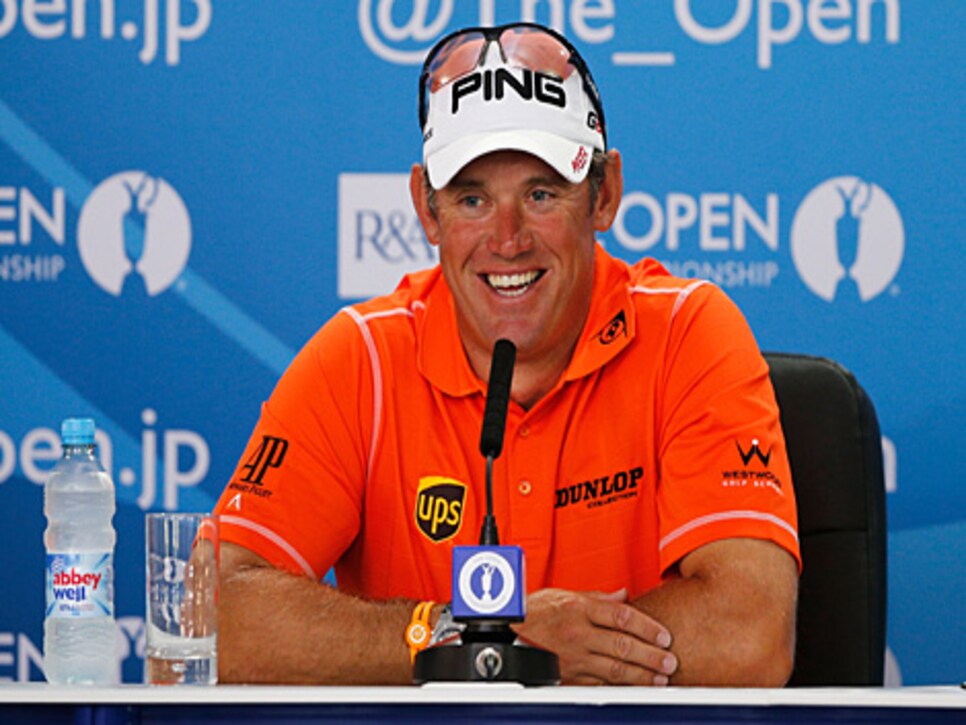 Can Tiger Woods come back on Sunday to win a major?
We've all heard the stat a million times: All 14 of Woods' major wins have come when he's at least had a share of the 54-hole lead. What's often overlooked, though, is nearly a third of his career PGA Tour titles have come when he's trailed entering the final round. This won't be a mental hurdle for him to overcome. Ending a five-year drought in the game's biggest events, however, is something that has to be on his mind. The good news for Woods is that while his Saturday 72 wasn't great, it kept him right in the ballgame and gives him his best chance to win a major since his scandal. He'll have to beat playing partner Adam Scott -- and former caddie Steve Williams -- to get that done. Of course, Scott, is looking for a comeback story of his own, having lost in heartbreaking fashion at Royal Lytham just last year.
Outside of the final two groups, which player has the best chance?
How about Phil Mickelson? A month ago, he was runner-up at the U.S. Open. A week ago, he won the Scottish Open. Mickelson seems to be in a comfort zone playing links golf in Scotland -- at least, when the weather isn't very Scotlandesque -- and even after back-to-back over-par rounds, Lefty lurks at two over. He'll probably need a Sunday 67, but with Phil, you just never know. Speaking of scoring. . .
What will the winning score be?
With similar weather as the past two days expected, including a light, but tricky wind from the east, scoring should remain tough. If Westwood can manage to stay at three under par for the tournament, that will certainly be difficult for anyone to beat. And that would probably eliminate anyone outside the top five -- unless we see something truly historic.
There are so many signs pointing to Westwood hanging on. We've already seen Adam Scott and Justin Rose break through at the season's first two majors. Then there's the roll that Great Britain is on. Other than Rose's win, Andy Murray recently won Wimbledon and Chris Froome is a processional ride away from winning the Tour de France. Of course, none of those athletes had a certain 14-time major champion right on his heels. Muirfield's roster of champions is a who's who of golf. Certainly, adding Tiger Woods to that list would only be fitting.