The Loop
British Open Cheat Sheet: Five burning questions For Saturday
We're halfway through the season's third major championship. What are the major topics to discuss before Saturday's third round? We examine.
Can Miguel Angel Jimenez actually win this thing?
If he did at 49, he'd be the oldest winner in major championship history. But that's not to say he'd be a complete surprise. The Spaniard has 19 career European Tour titles. Not too shabby for someone who is probably most famous in the U.S. for his odd stretching routines on the range. With Muirfield playing firm and fast, his lack of distance shouldn't hold him back too much. Of course, there isn't a lack of big names within range. For instance . . .
Is it finally time for Tiger Woods to end his five-year drought in majors?
Tough to tell. Through two days, Woods' mid-range putting, especially on par putts, has been vintage. But through two days, his short-range putting has been anything but. The 14-time major champion missed two putts within three feet in a five-hole stretch during his second round. However, he was able to cobble together a 71 to leave him one shot off the pace through two days. But it's been the weekends in majors that have been the problem of late. Woods has been a non-factor on them in each of the last five majors after putting himself in contention through 36 holes. "If I give myself enough opportunities, I'll get my share," Woods said after Friday's round.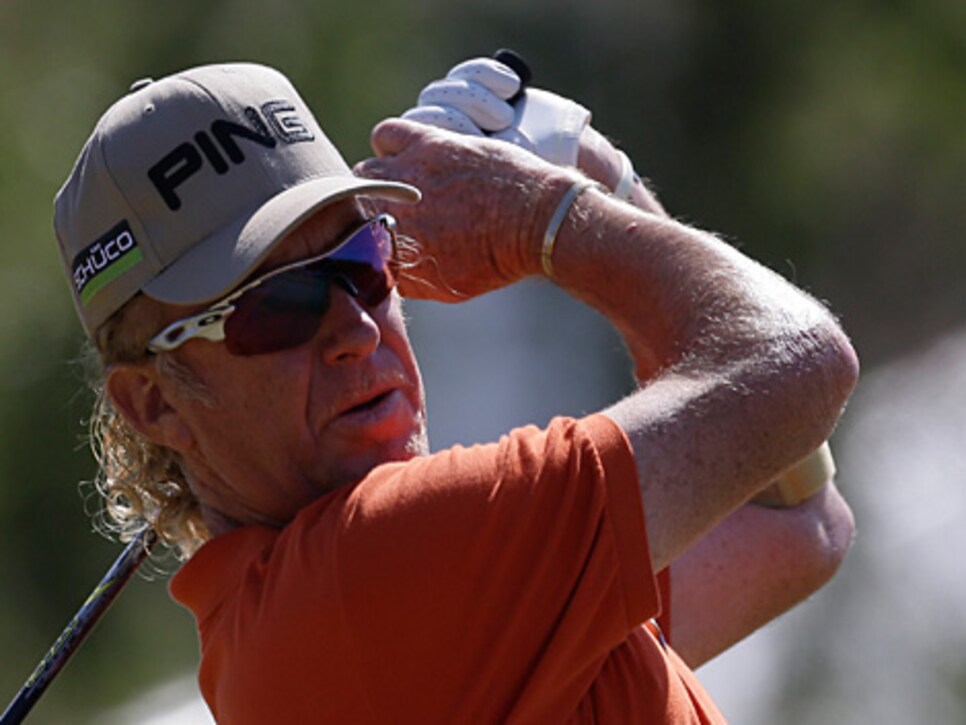 Is it finally time for Lee Westwood to end his lifetime drought in majors?
A front-nine 30 on Friday while everyone else around him struggled brought Westwood to the top of the leader board. He struggled coming in, but his 68 still tied for the low round of the day and has him in the hunt yet again for a first major title. This time, he's got Sean Foley working with him. So far, so good, but we hope he doesn't have too many swing thoughts flowing through his head. The guy is feeling enough pressure as it is.
Will weather be much of an impact?
It will be a little cooler, but compared to the last Open Saturday at Muirfield, when players faced brutal conditions, this third round will be a breeze. Speaking of the breeze, though nothing crazy is expected, it will certainly have players' attention. But it will at least be the same easterly wind they faced yesterday, which should make playing in it a little easier.
What should you know about course setup?
After some complaints about course setup on Thursday from players like Phil Mickelson and Ian Poulter, there was a worry that Muirfield might be playing too fast and firm. But on Day 2, many players commented on how much slower the course played. With the R&A watering again after the second round, the course should have a similar feel. Just watch out for particularly-devilish hole locations on No. 5, No. 11 and No. 13. Should Poulter happen to struggle on any of those holes, we'll look forward to hearing his post-round comments.